retaW OYL* Collection
Ease your transition into the Fall with a new scent.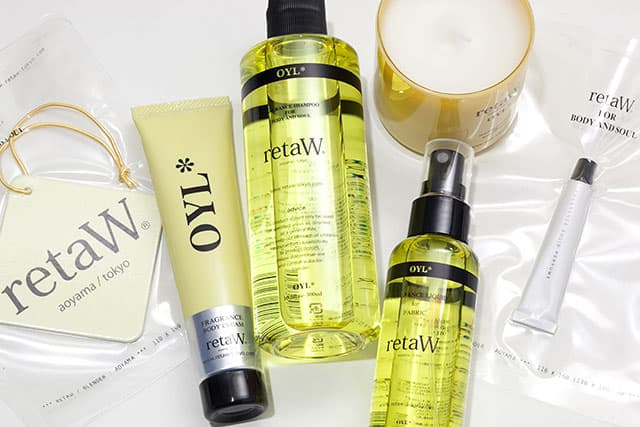 Hiroshi Fujiwara's home goods venture retaW, presents a new addition to its fragrance and bodycare lineup with the "OYL*" collection. As the name already hints, this latest selection of lifestyle products uses the refreshing scent from green olives, and hints of grapefruit and jasmine for a stimulating shampoo and a soothing body cream, along with a host of other lifestyle products including candles, car tags and fabric perfumes. Priced between ¥1,200 JPY (approximately $10 USD) and ¥6,000 JPY (approximately $50 USD), this distinct OYL* collection will be available for purchase at retaW locations and dealers starting September 14.