Julie Anne Quay of VFiles Discusses Fashion and Why She Hates the Word 'Streetwear'
"My goal is to change the way people think about fashion forever."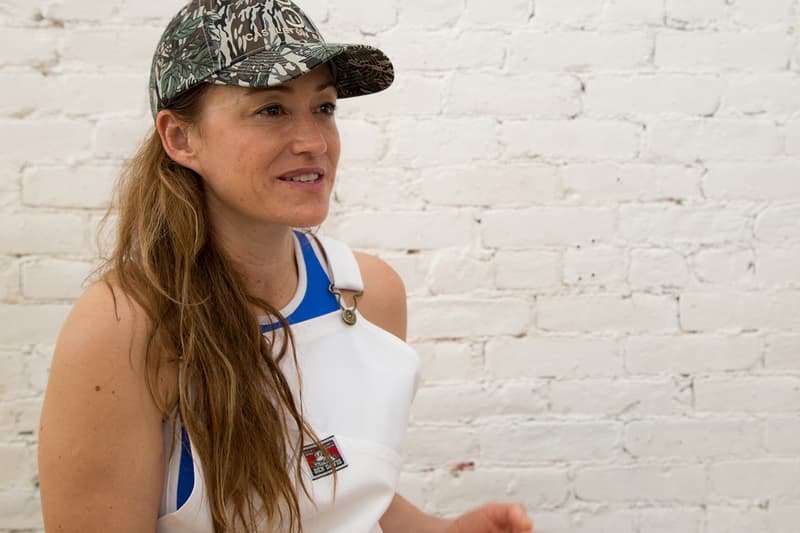 VFiles has definitely been taking significant strides in the realm of fashion. Commonly referred to as "alt-fashion" for its curation of style and brands, the boutique/label is now a hotspot for upcoming and emerging trends and fashion statements in NYC. On the heels of New York Fashion Week with VFiles Runway, founder Julie Anne Quay found some time to sit with us and explain a few things about the industry, as well as delve deeper into the ethos of VFiles. The Australian native also dissects the ups and downs of fashion, her millennial audience, and even the dreaded term "streetwear" to which we have become so accustomed to. Read the exclusive interview below and be sure to check out the official VFiles Runway portal to learn more about it before the show starts on September 9.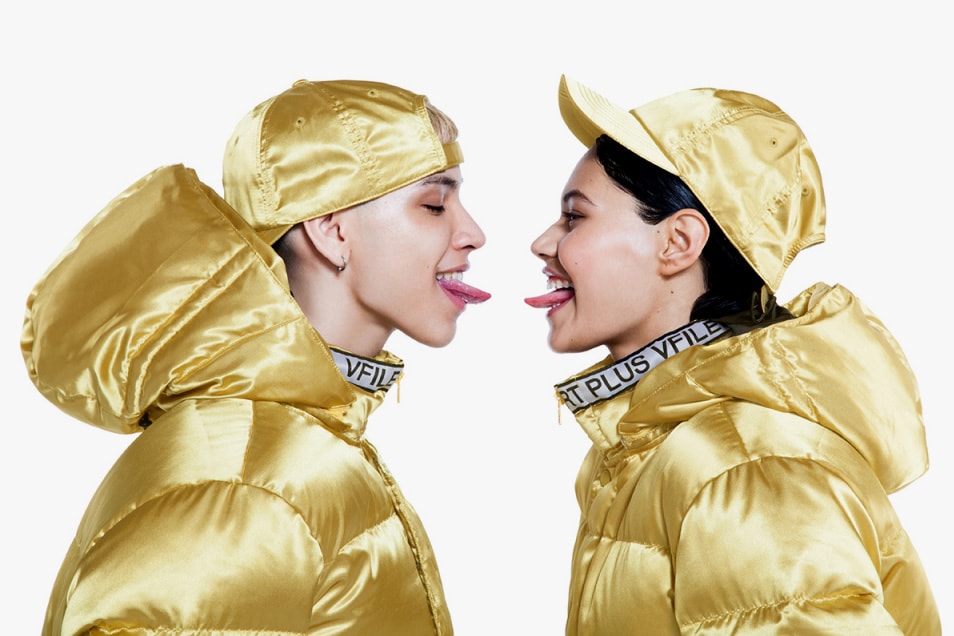 Her thoughts on Menswear:
Menswear is probably the most important category. If you look at the runways in Europe, etc. you always see that the men's shows are the most exciting. I think they are more unisex as well – I wear a lot of men's clothes. In the Saint Laurent days you had to be statuesque but I am not statuesque; I'm like, 5'5" on a good day [laughs]. I think men's fashion is the most directional fashion right now. 60% of the VFiles audience are guys. I think that's not because we're male-centric – it's more because fashion is more of a man's world, especially because of the Internet. Before it was all women's, about women's dresses, etc. There's a huge increase in menswear right now, but nothing has really changed. The Internet has given men more freedom to explore fashion. Before, where would guys go to look at fashion? Girls had fashion shows – guys didn't have that. I think the internet opened up the whole fashion community.
When questioned about "millennials" being VFiles' audience:
When people speak about VFiles they're like, "You're set up to target to millennials." It's not – this is just how we think. It's just a modern way of thinking. If you want to talk generations, there's Gen X and Gen Y; all these generations. I don't know why press or everyone like to put everyone in boxes. We don't think like that; this is just the way we are. A millennial is not determined by age — you can say Steve Jobs was a millennial. He wasn't millennial-aged, but millennial-thinking. They talk about tech-savvy people — the kids are more tech-savvy than the older guys. But the guys building technology at Apple are definitely not 15… but they are creating products for those people because they have the same mindset.
For us, we don't think "how do I attract Gen Y or millennials?" This is just modern life. We are just fans of fashion. This is how we digest it. And we digest it in a modern way because that's the world we live in and we love it, and share it. Those are traits of millennials, Gen Y and Gen Z. You find things, you love it, you tell your friends. The whole thing about VFiles is that it's a community of people. In our store and showrooms — there are people in the store. Shayne from HBA is in there. Wil Fry is in there. Erin from MadeMe. "His" designs are in the store. "Him" the person. Not like, "There's some sequin pants. There's a striped turtleneck." It's a whole different way of thinking. We think as a community. When a community comes together, some of us make things people can wear. Some of us make things that people can watch. Some of us are funny and post good pictures. It's all different things a community does. We're a modern company; we approach fashion in a modern way as opposed to "the rules" that are set in fashion. My goal is to change the way people think about fashion forever.
1 of 4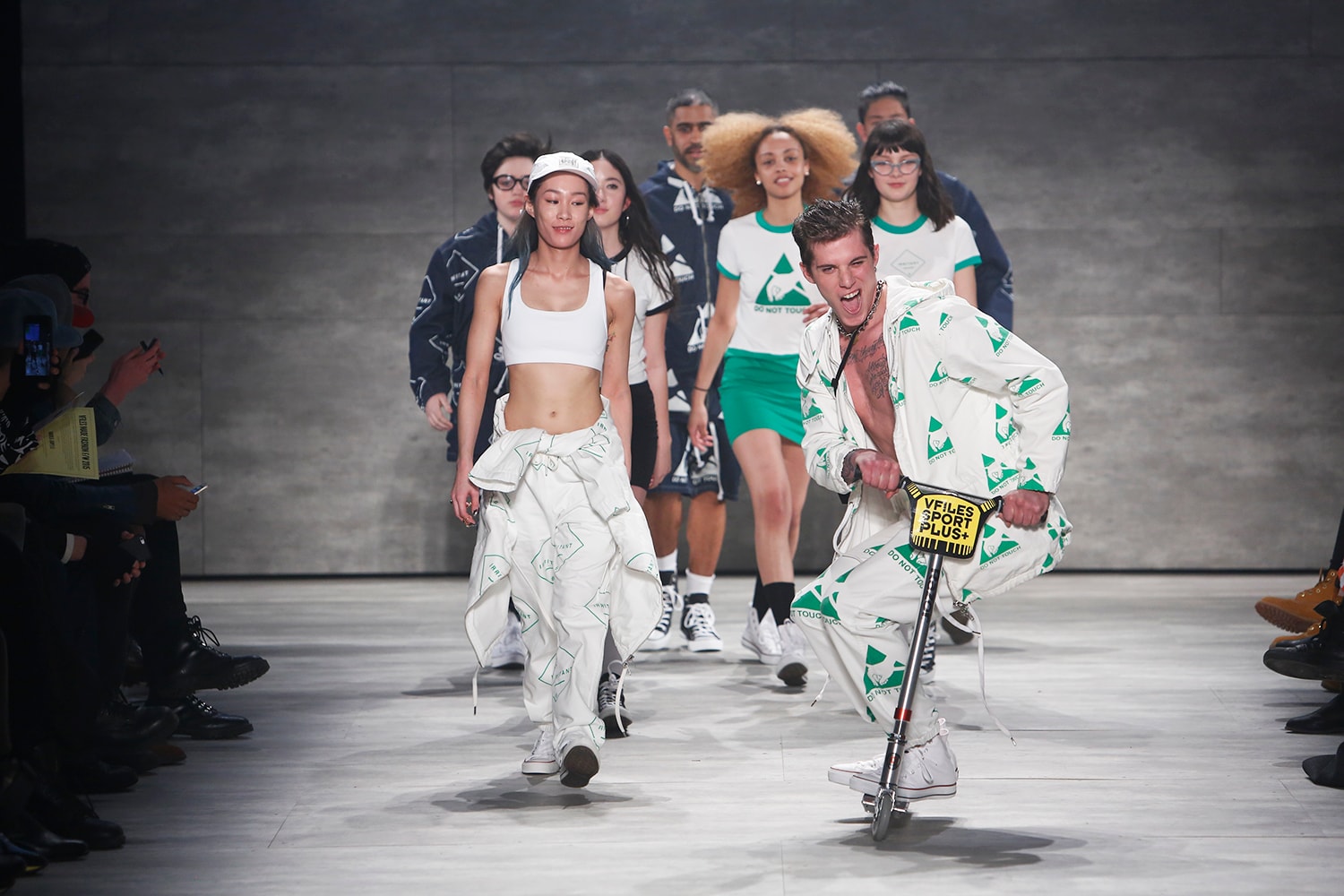 2 of 4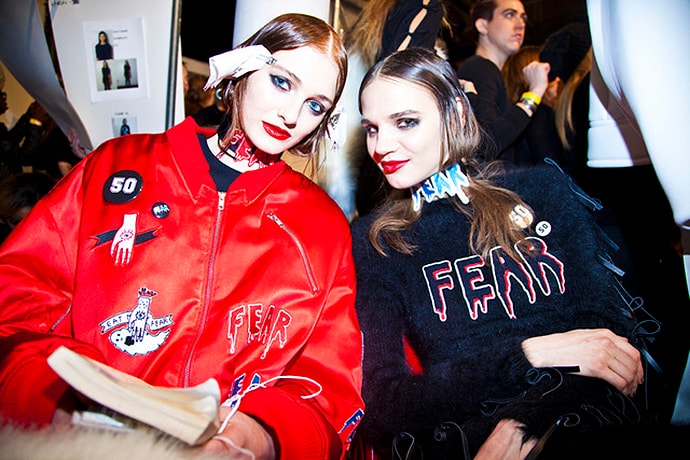 3 of 4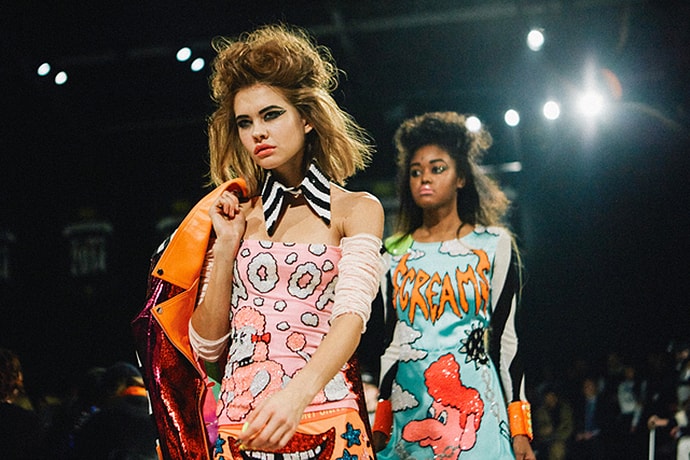 4 of 4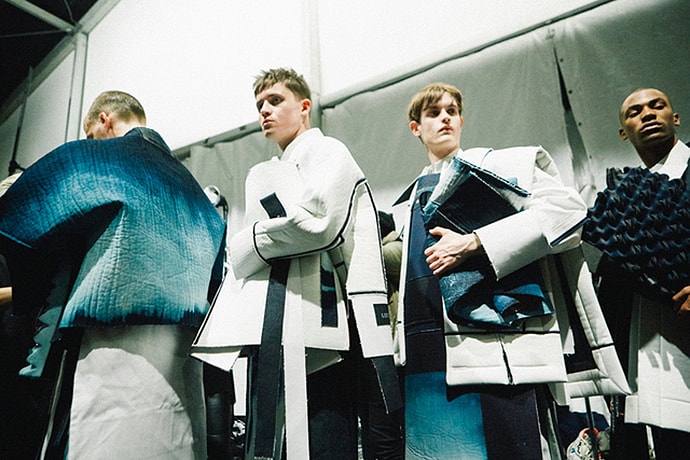 On explaining VFiles Runway:
We had our first show in 2013, and the idea was that in NYC "if you can make it here, you can make it anywhere." You can be anyone you want, but when you show up in NYC, you're a blank slate. Why we did the show is because in 2013 there were no young designers. Young American and young global designers. At New York Fashion Week there was like Michael Kors, Calvin [Klein]; at one point there wasn't any place for young designers. So I wanted to give our users and the kids we were showing at our store a platform at NYFW. How do we find them? They were all online. We were like "upload your stuff, we'll pull a team of mentors together. We'll choose like, three or four, doesn't matter where you are from, we'll bring you here and let's show what you can do." The whole idea is that our community makes a difference – this is the fashion community. There's the fashion community that lives in traditional media and print – this internet community is the fashion community and the future of fashion. The first few shows we did designers, but the third show we cast all the models, the photographers, the stylists, and makeup artists. It's a crazy undertaking – there's so much going on. The average age of a person showing their collection is 20. So when you think about Saint Laurent and Karl Lagerfeld when they won the wool prize, they were really young. They got an opportunity to create and change fashion, and they did it. I want to give that opportunity to designers every season. We don't want to just give them the platform to show and then get dropped; we bring them into the showroom and really incubate them. We wholesale them. We carry them in our store, and we help them grow their brand with designs and lookbooks, [and] how to build brands. You don't get taught that. You are a brand, everyone sitting in this room is a brand. When you see all the visions, we want to help them put it out there. The world needs to see it, and I'm really excited to show it.
When asked about the streetwear industry:
I hate the definition of streetwear. It's fashion. I hate when people say "well there's streetwear and then there's fashion." It's the same thing. Don't even try to say "what's the power of streetwear?" Anyone who says it's not fashion is ignoring the world they live in. Fashion comes from the outside in. It starts with the youth, not rich people in a tower saying "I want everyone to wear blue." That's not how it starts, and that's not how it works. It starts with the energy of how we live. And the energy of how we live is how we go about our daily business, and maybe it's on the street but it's not streetwear. I think it's a terrible category. That kind of genre of fashion is so powerful that it doesn't belong in a subculture. That's an insult to every kid alive.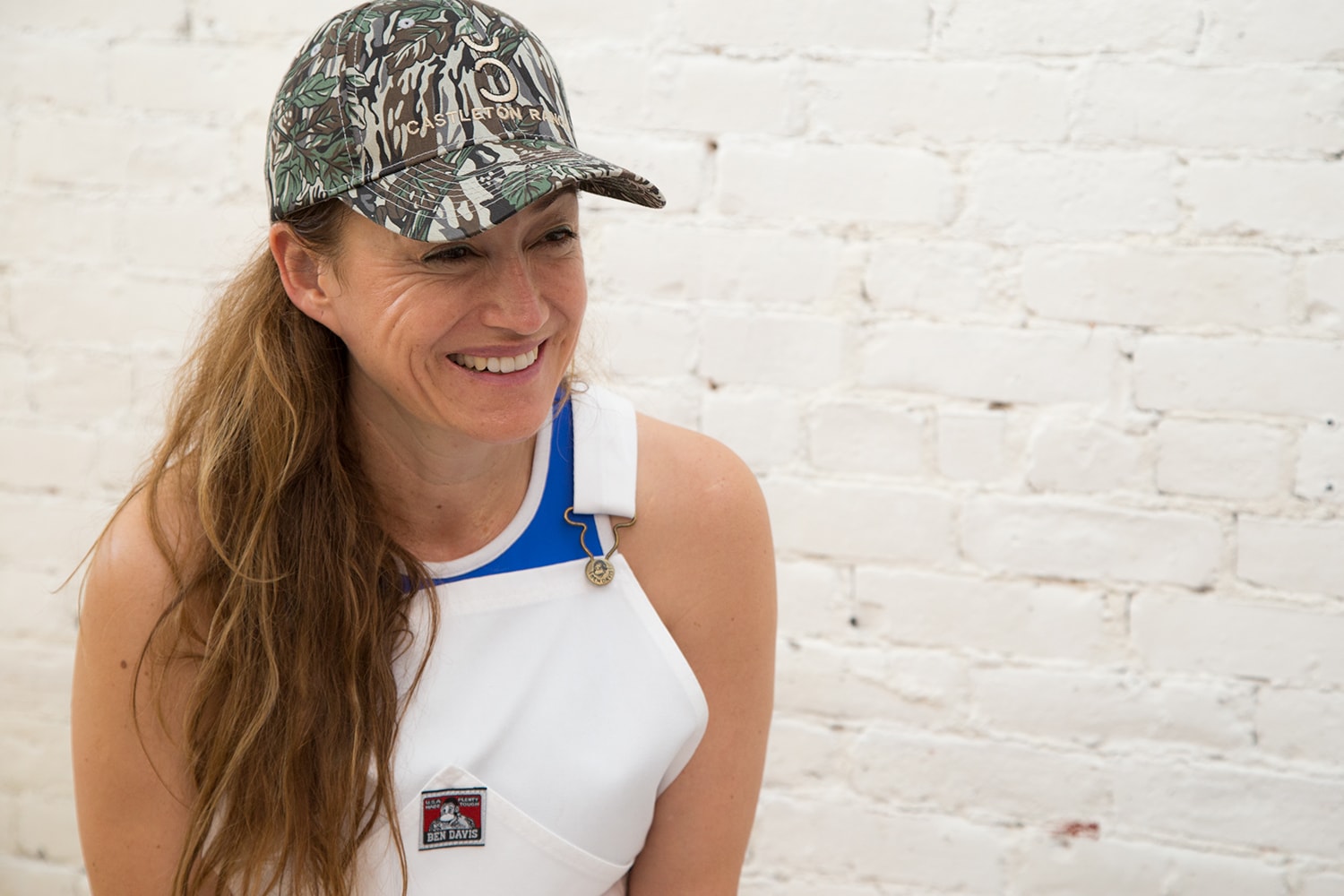 Her closing statement to upcomers in the fashion industry:
We want to change the way people think about fashion. Fashion is always about "in" and "out." That's so nasty. "You're in or you're out." The out is in! We embrace the out. There is no out. Let the world decide what's in and what's out. If you want to create something, put it up there. The message is "go for it!" No one can tell you you can't do it. No one can tell you you're too short. No one can tell you no one's gonna wear your clothes. No one can tell you your makeup's terrible. You go out and do what you're doing, you believe in it, and you see what works. Like us, we're like "oh shit, that didn't work." But you gotta go for it. We make public mistakes [too], and you shouldn't be scared of making them. The thing is, no one is judging you. Fashion is always perceived as this nasty industry. We want to get rid of that.