Chet Faker Speaks About a New Collaborative EP With Marcus Marr
According to THUMP.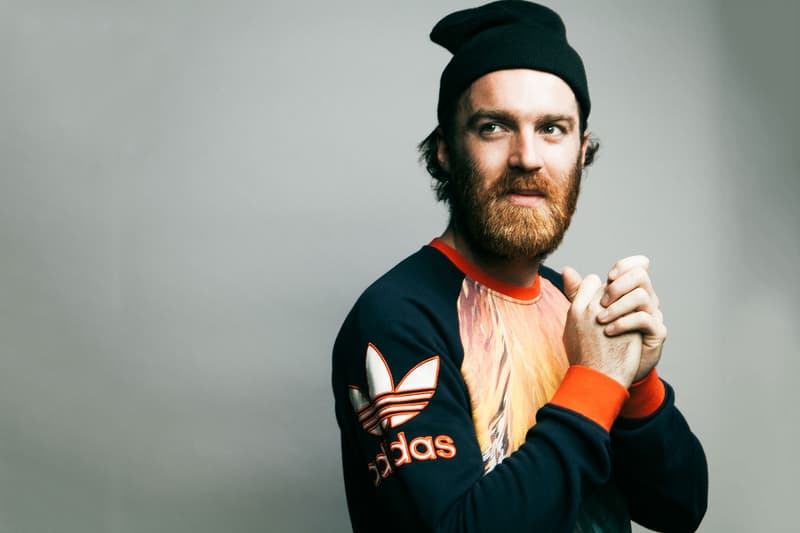 In a new interview with THUMP, Chet Faker suggested that a new collaborative EP is in the works with Future Classic-labelmate Flume, succeeding their 2013 effort Lockjaw. Considering the success of their last project — which includes the acclaimed "Drop The Game" — expectations will be undoubtedly high this time around. In the question and answer segment, Chet Faker confirmed that a collaborative EP is in the works with Marcus Marr, which is spected "out real soon." Take a look at the excerpt where Chet Faker addresses their Lockjaw-follow-up below, and visit THUMP for the full interview.
Nick is on tour in the United States as he speaks on the phone. He sounds level-headed. "The first day was a little rough, we had an hour and a half flight that got cancelled. So that was a 16 hour travel day with a 4AM check-in. Everything else has been alright." I think he might always sound level-headed. He speaks about being involved in the Melbourne underground house scene while not making underground house music. He speaks about his EP with Flume. He speaks about a new EP with Flume. Nick has conviction regarding laptops on stage. There's measure pride in Australia's music, measured pride in being self-made. He says it all with a level head. I like that.

[...]

Let's talk about Lockjaw, your project with Harley (Flume). What did you learn and take away from that experience?
I write and produce and record all of my own shit on my own, and I liked coming to that project as just a vocalist in a way. Just thinking about vocals and even kind of letting go a bit more, there are lots of things on that Lockjaw EP that I would change, but that's what a collaboration is. The whole idea behind that was because I wanted to create a separate vision between my art, which is my bread and butter, and this opposite approach which was open arms and like, "let's just make music and see what comes out". Marcus Marr and I are actually working on another collaborative EP, which is coming out real soon.