AMC Announces Title and Premiere Date for 'Fear The Walking Dead' Plane Spinoff
Unfortunately, no mention of Samuel L. Jackson making an appearance.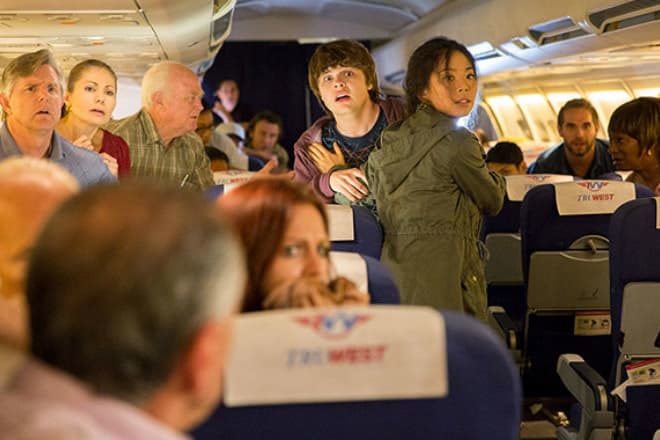 We finally have a name, synopsis and premiere date for the Fear The Walking Dead zombie plane web series spinoff. Fear The Walking Dead: Flight 462 will encompass 16 episodes, amounting to 30 minutes in total, that follow the events that unfold on a commercial flight at the beginning of the zombie outbreak after it is discovered that someone on board is infected. The web series will premiere on October 4 at the same time as the Fear The Walking Dead finale, with each subsequent episode airing alongside The Walking Dead's season six, which begins the following week. Keep your eyes glued to this spinoff, as its one remaining survivor will go on to appear in the next season of Fear The Walking Dead.