The GazeBox Is an Exoskeleton for Your Car
Say goodbye to the dedicated carport.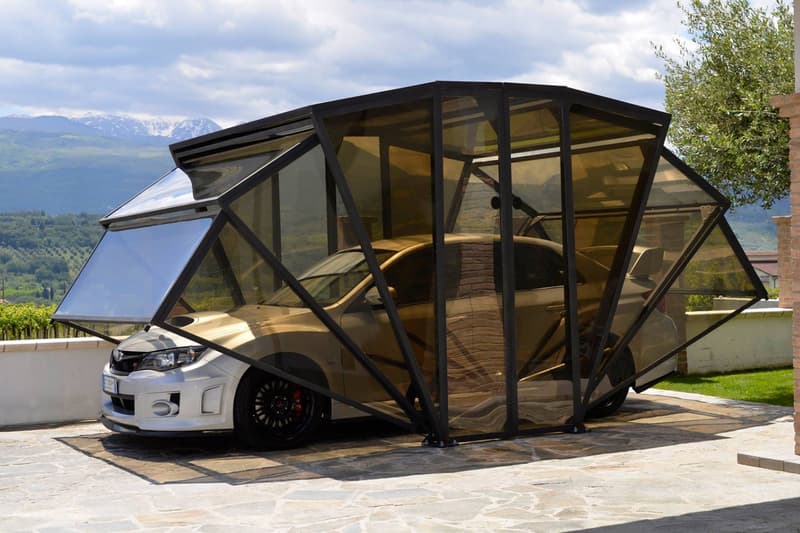 The GazeBox is an Italian-made shell for your car that works to protect it from the elements. The iron framework automatically opens with the push of a button and is fitted out with anti-UV polycarbonate paneling. The structure also has LED lights to allow for easy parking at night, is wind- and snow-resistant, and can be upgraded to include air conditioning and theft alarms. The price is not yet available, but more information can be found on GazeBox's official site.