Ryan McGinness x Hennessy V.S Limited Edition Bottle Design
The classic cognac brand releases another creative collaboration.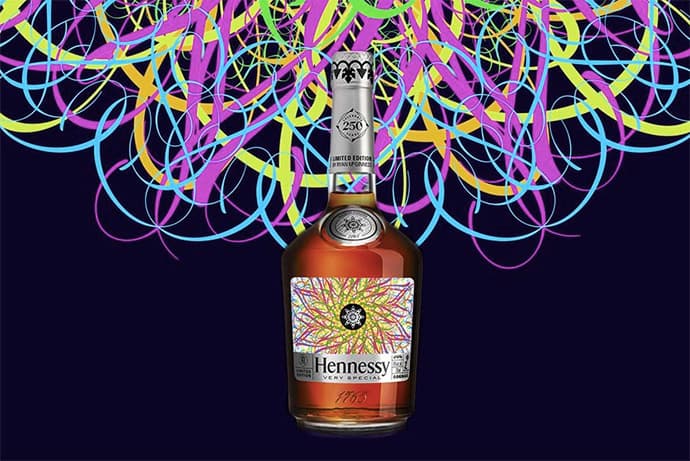 Hennessy V.S cognac continues its collaborative legacy with the release of a limited edition bottle designed by artist Ryan McGinness. The label is a vibrant reimagining of the original and is one that captures the dualist aesthetic of both the brand and work produced by McGinness. The label said to be based on the artists "Black Holes" series of work. Each bottle is individually numbered and can be purchased via Reserve Bar for $42 USD.