Russell Wilson Signs Mega-Contract Extension With the Seattle Seahawks
Russell Wilson deservedly becomes the second-highest paid quarterback in the NFL.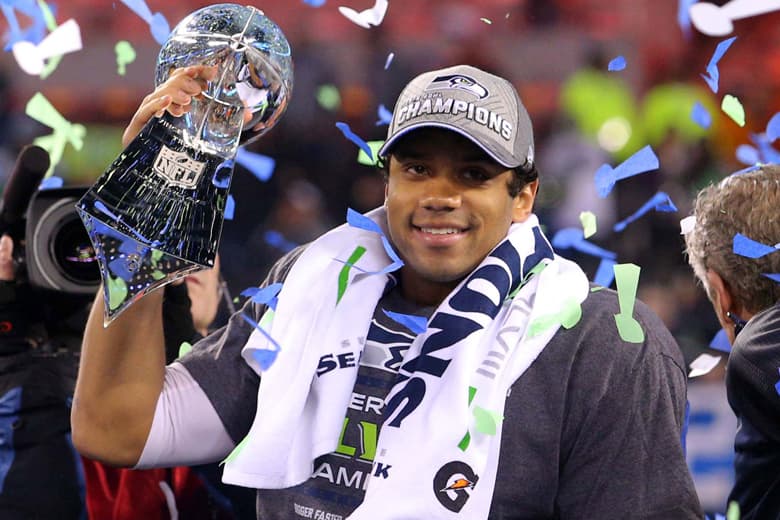 The Seattle Seahawks have reached an agreement with its star quarterback Russell Wilson on a four-year deal worth $87.6 million USD — over $60 million USD is guaranteed — which puts him just under Green Bay's Aaron Rodgers as the second-highest paid quarterback in the league with an average of $21.9 million USD per season. To the surprise of many, the dynamic 26-year-old signed his mega deal hours before a self-imposed deadline that aligned with the team's first training camp this off-season. After ending a long-winded battle with the franchise, which would've seen him earn a base salary of $1.54 million USD had he not signed the deal, Russell remained humble by tweeting the below.
Blessed to be w/ this organization for 4 more years! Can't wait to get on field w/ the fellas! @Seahawks #ChampionshipMindset #GoHawks

— Russell Wilson (@DangeRussWilson) July 31, 2015