SOPH.IKEBUKURO Novelty Toraya Higashi
Limited edition confectionaries offered to customers of SOPH.NET's latest physical store.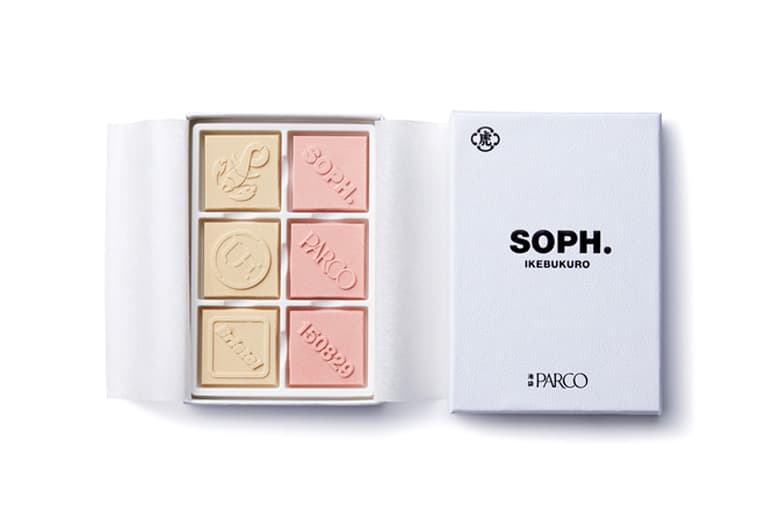 Commemorating the official launch of F.C.R.B. and the opening of SOPH.IKEBUKURO, the minimal design concept initially created by Hirofumi Kiyonaga in 1998 has grown rapidly to encapsulate fashion fields worldwide. The new space does well to support the clean and sophisticated image developed around SOPH. complimented by a minimalistic duotone interior of cream white and brown. In light of the launch, SOPH.IKEBUKURO is gifting customers with special, branded Toraya Higashi confectionaries when they spend over $80 USD in store. The dry sweets are made from a mixture of rice flour, sugar and starch and this exclusive novelty gift comes wrapped in SOPH. branded packaging with each Higashi block portraying a different graphical motif from animal insignia to Real Bristol emblems. Stay tuned to SOPH.NET's official website for more information.