Ronnie Fieg on KITH's History, His Success, and the Reason Behind KITH Treats
Talking to Business of Fashion, Fieg talks about his experience and what's up next.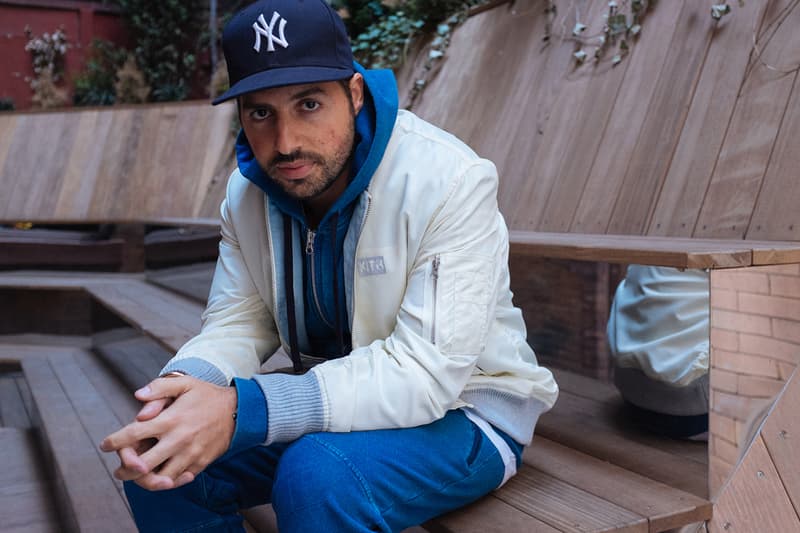 Speaking to Business of Fashion, KITH mastermind Ronnie Fieg delves into his background and how KITH came about. The self-made sneaker empire has exploded into popularity in recent years despite being only five years old. With Fieg the man behind the hotly coveted collaborations, the brand introduced a popular apparel line in 2012. Now, the business has grown over 300 percent and revenue is split evenly between footwear and apparel. Apart from his footwear collabs, KITH's most popular items include the frayed hoodies, Bleecker sweatpants and his cuffed Mercer pants. Additionally, Fieg goes into why starting the KITH Treats bar was something he had to do, saying "some kids can't afford to buy an article of clothing every other week or every month, so they can leave with a taste." Now, KITH is working on a women's-only store in New York's SoHo that will open this December, and then a childrenswear line. Read the entire article over at Business of Fashion.
He attributes the apparel business's success to a maturing streetwear consumer who is in the market for more than just shoes. According to a 2015 report by WeConnectFashion, the global streetwear market is valued at $75 billion. Athleisure and the popularity of designers like John Elliott and Alexander Wang have normalised sweatpants in the street: while fresh kicks used to be the piece de resistance, now, individuality is defined by how a guy mixes things together.

"The smarter the consumer gets, the more blurred the line gets between what streetwear is, what sportswear is, and what menswear is," Fieg says. "I'm not a streetwear brand, but when kids on the street wear my brand, that's a good thing for me — I love that. A big part of our market is having an influence and impact on the kids."

The cereal bar — a partnership with Danny Omari, a childhood friend and a founder of cupcake chain Baked by Melissa — builds upon previous entry-level, impulse-priced Kith items like socks, toothpicks, and chocolate bars. Everything is Kith-branded, from the spoons to the milk bottles, and orders are served in a shoebox-like bowls that double up as a marketing opportunity for brands. The initial Kith Treats box, designed in collaboration with Nike Tennis and Andre Agassi, launches just in time for the US Open, and the boxes will change every six weeks. Other boxes are named after Off-White designer Virgil Abloh, Public School designer and DKNY Creative Director Maxwell Osborne, and Daniel Arsham of Snarkitecture. Each box comes with a proof-of-purchase, and if a customer collects four, they can be redeemed for a Kith x Nike tennis ball.