Pigalle Creates a Colorful Basketball Court Between Paris Apartments
Inspired by 1930s artwork 'Sportsmen' by Russian artist Kasimir Malevich.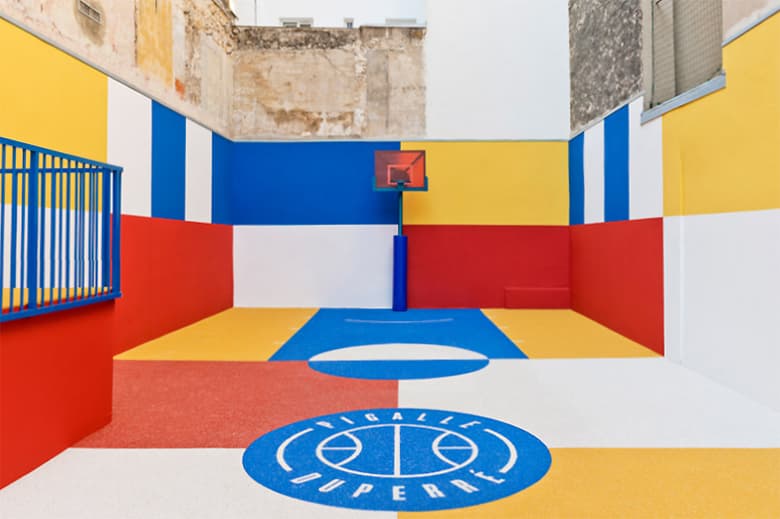 1 of 16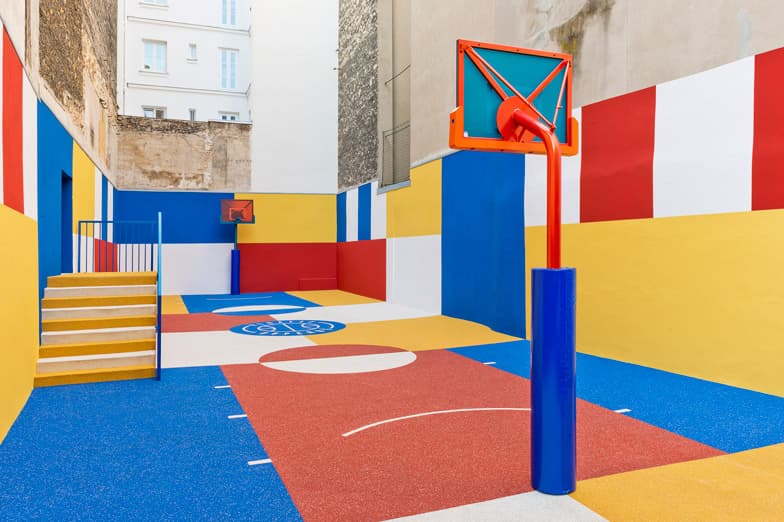 2 of 16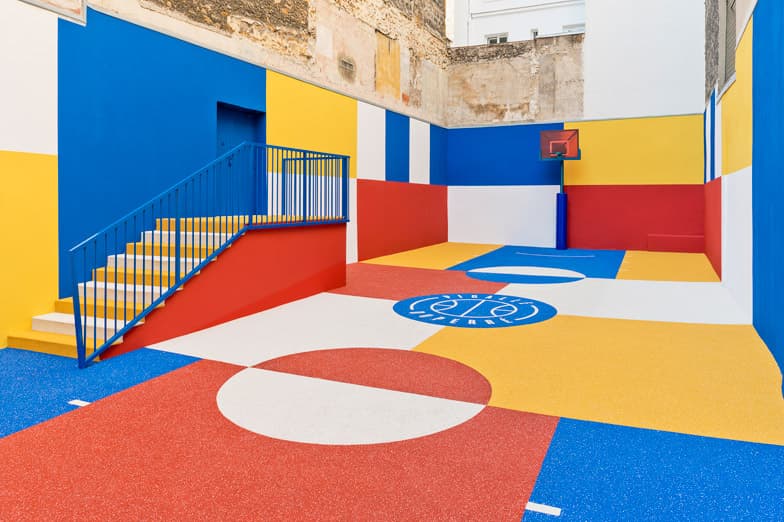 3 of 16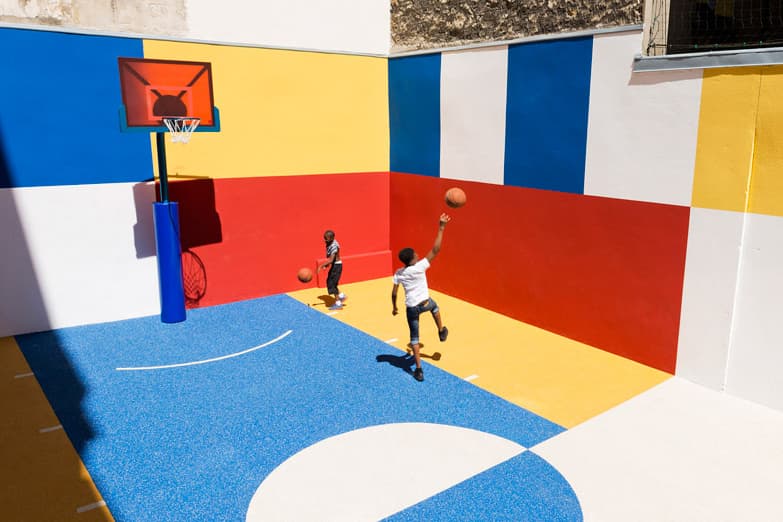 4 of 16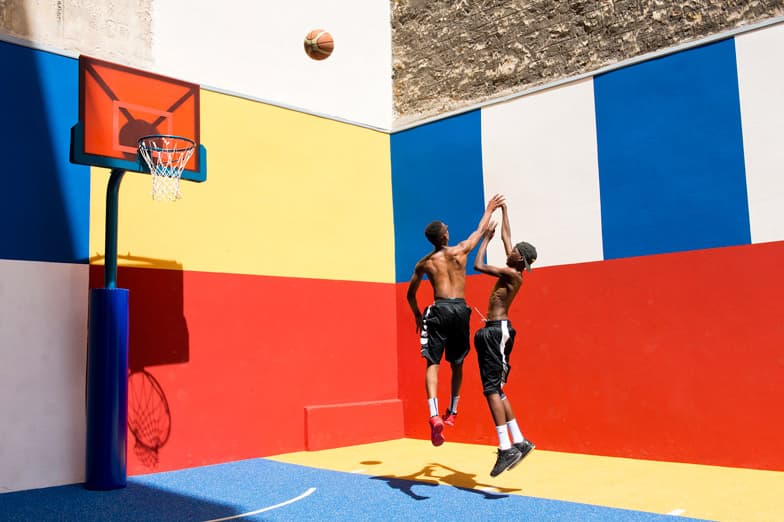 5 of 16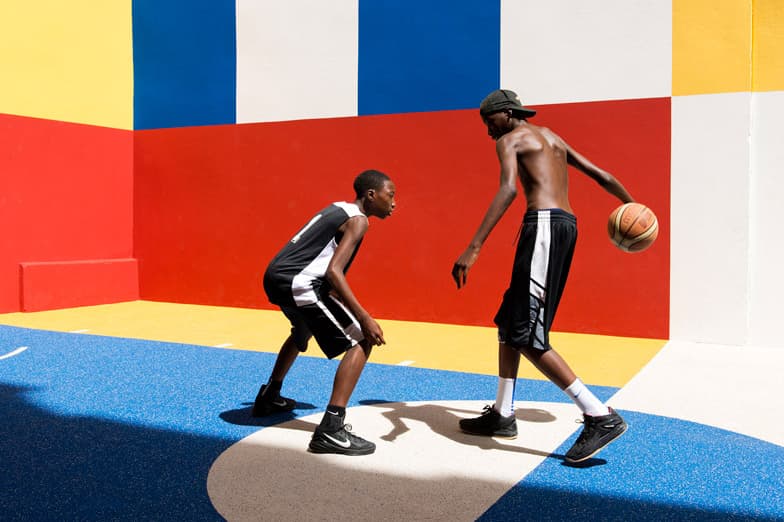 6 of 16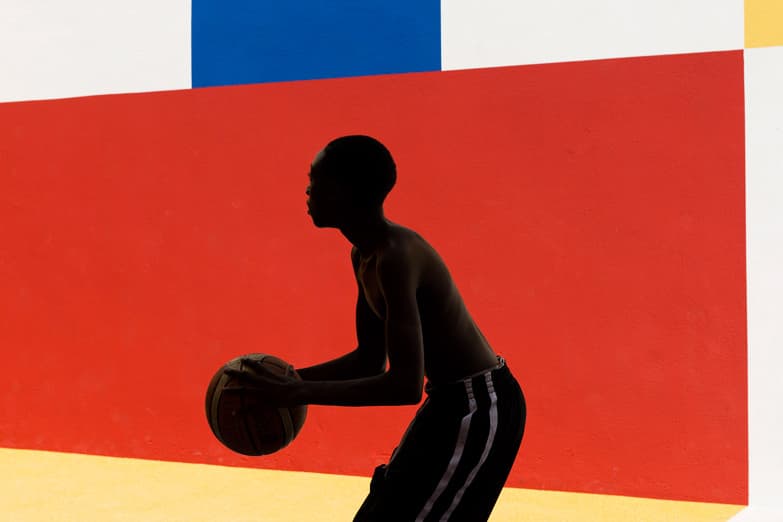 7 of 16
8 of 16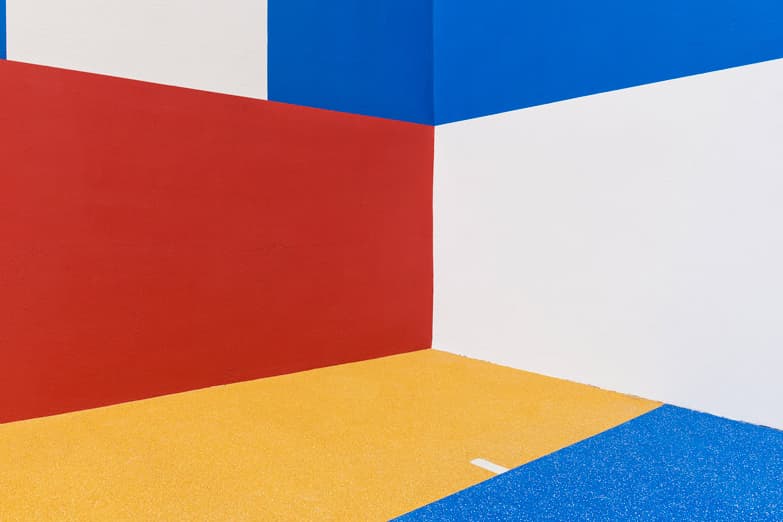 9 of 16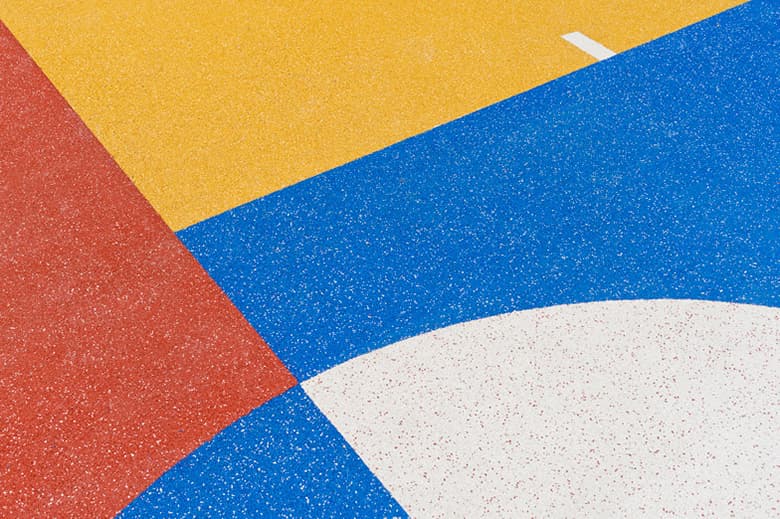 10 of 16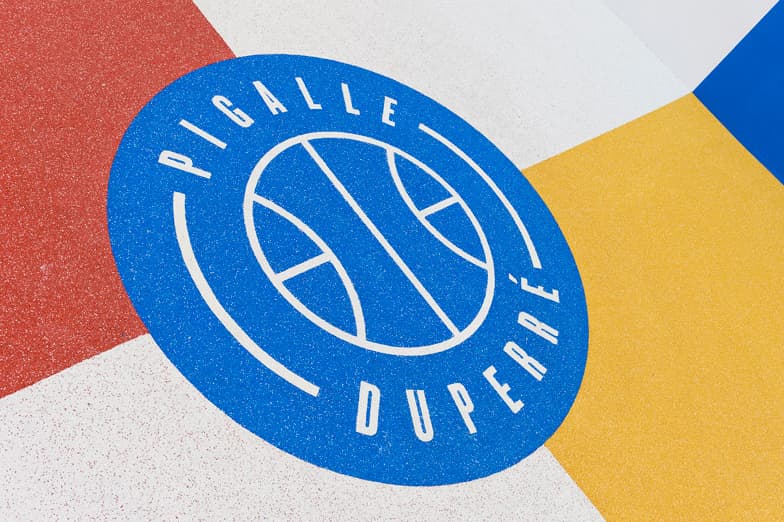 11 of 16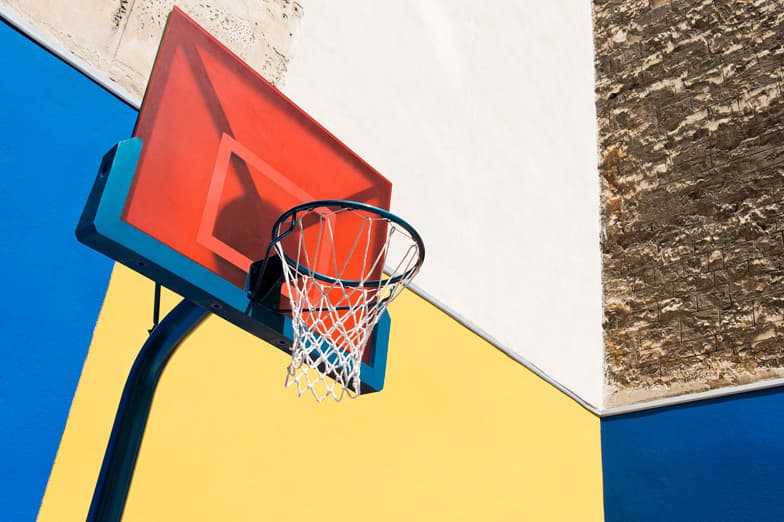 12 of 16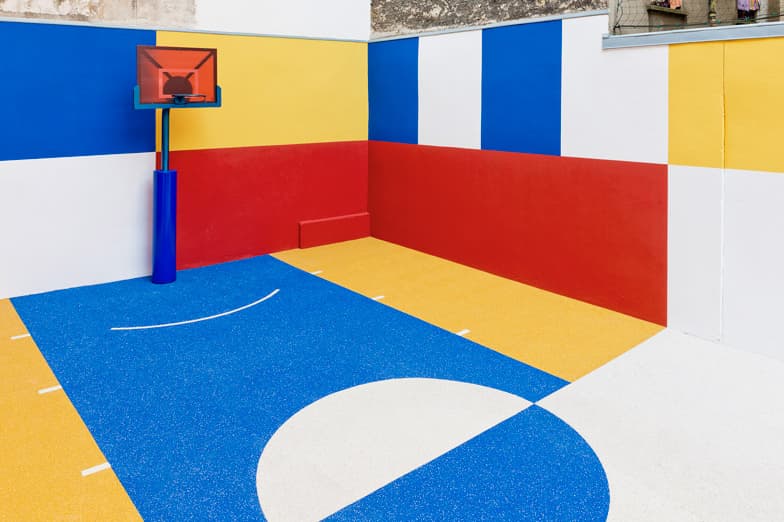 13 of 16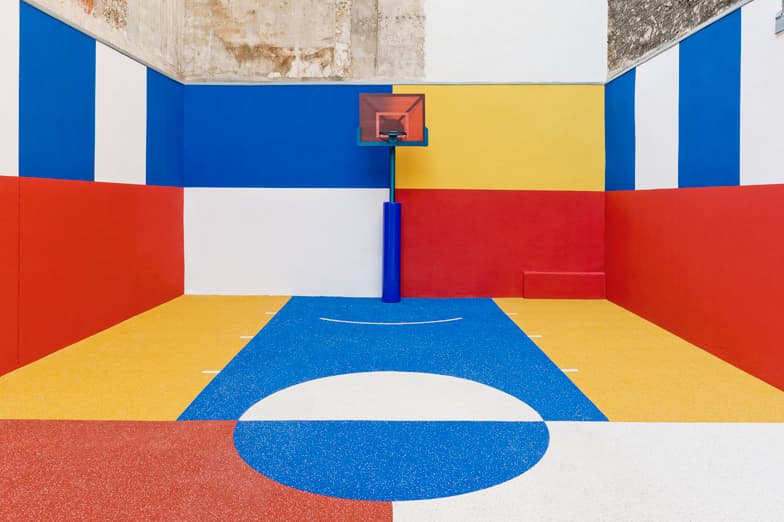 14 of 16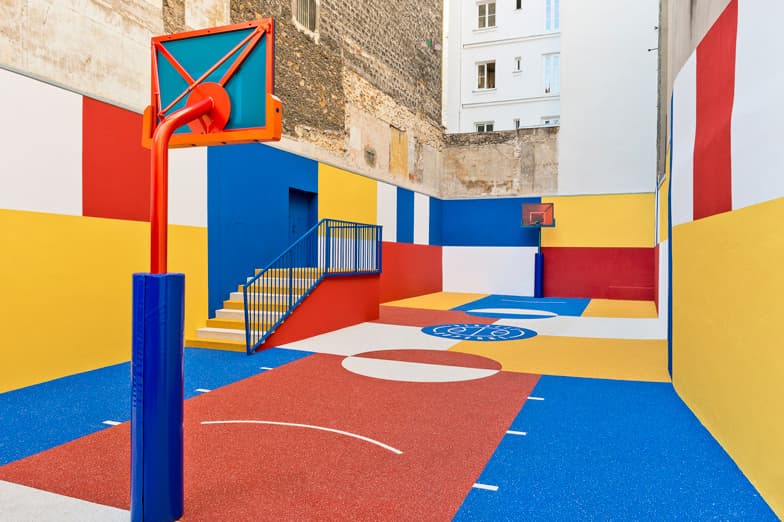 15 of 16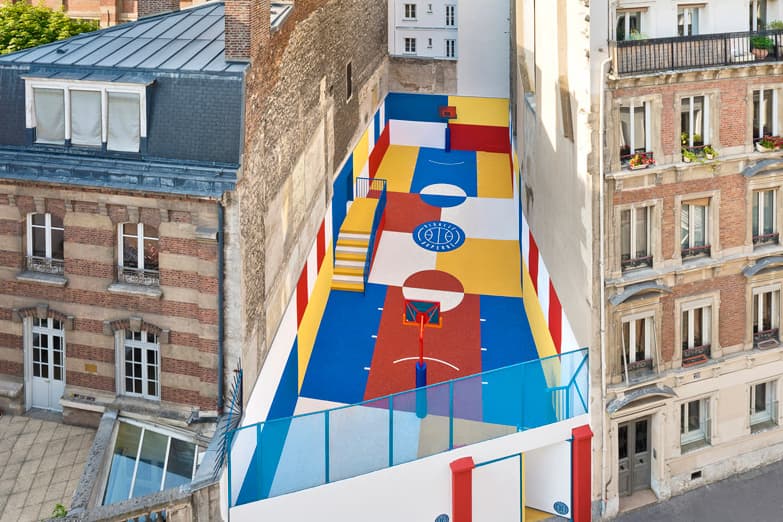 16 of 16
The Parisian streetwear imprint has teamed up yet again with Ill-Studio — longstanding friends and creatives who also designed the brand's trademark box logo — to create a colorful basketball court situated between strips of Parisian buildings on either side. The court, which Pigalle founder Stephan Ashpool often frequents when training local youths, was first renovated in 2009 with the help of Nike, before undergoing another transformation in 2014 when Pigalle launched its basketball store located nearby. The latest vibrant update celebrates the brand's 2015 spring/summer collection and draws inspiration from 1930s artwork Sportsmen by Russian artist Kasimir Malevich. Bold color block panels of blue, white, red, and yellow take on the walls and propylene diene monome rubber floors, aptly complemented by a modish backboard design and Pigalle Basketball's emblem (also designed by Ill-Studio) in the center. Located on Rue Duperré, be sure to check out the court for yourself if you're in the area.