Trevor Noah Talks Twitter, His South African Upbringing and Taking Over the Daily Show
Jon Stewart's replacement opens up.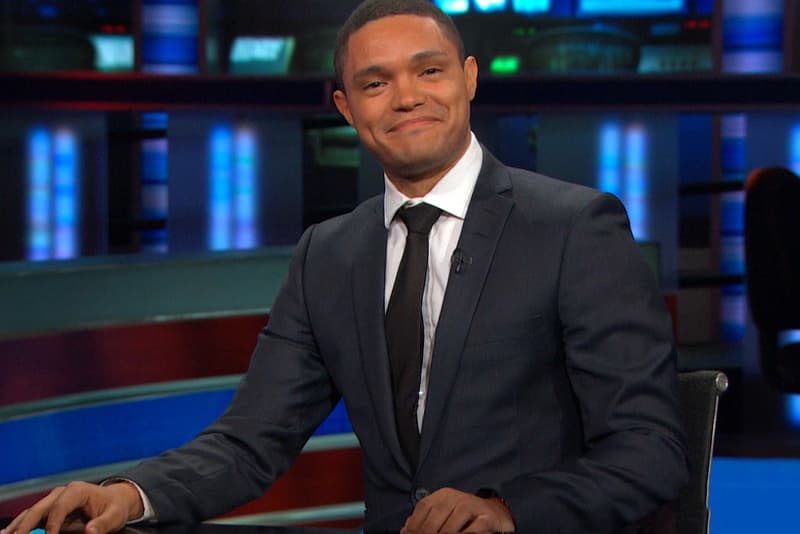 The heir-apparent to John Stewart's The Daily Show throne has opened up in an interview with Vogue. South African-born Trevor Noah discusses adjusting to life in the spotlight, how he and Jon Stewart are "cut from the same cloth," and how he sees his new job as that of a quarterback – "I don't need to score the touchdown. I just need to spot the pass." With just a brief excerpt below, head to Vogue to read the full interview and to find out how Noah's Twitter musings have got him in hot water in the past.
Like much American television, The Daily Show airs in South Africa with a one-day delay, and Noah, "a nighttime person" by habit, began to watch it in 2009, at the suggestion of Meyer, an early fan. (Meyer has just joined The Daily Show as a field producer.) A few years later, while on tour in the U.K., Noah got a call from Jon Stewart. "He starts up with truly the most modest introduction: 'I don't know if you've heard of me. I do a little show called The Daily Show,' " Noah recalls. "I said, 'Oh, yeah, I'm a huge fan.' And he said, 'Yes, and you should be. It's one of the best shows on TV!' " Stewart asked whether he might be interested in performing a segment. Noah, on tour, couldn't do it. "It's like your dream girl comes along, but you're happy in a relationship," he says. "I just had to take it as a compliment and say, 'Maybe in another life.' "

Stewart invited Noah to come to the studio when he was next in New York. "It's akin to Willy Wonka and the Chocolate Factory," Noah says. "I remember thinking, I could never do this. And Jon said, 'Well, one step at a time.' " Months later, Noah did a quick segment. "I was hooked," he says.

Since then, Noah, who had a long relationship end around the time he got the Daily Show offer, has turned his focus seriously toward his craft. "I've never been afraid to fall in love, nor impatient to find it," he says. "Right now, the love of my life, and the most demanding woman I've ever been with, is comedy. She's never fully mine. I think I know her, but there are moments when I realize I still have a lot to learn."