This Glass-Bottomed Swimming Pool Bridges Two Buildings
Located in London, the "Sky Pool" is ten-stories high.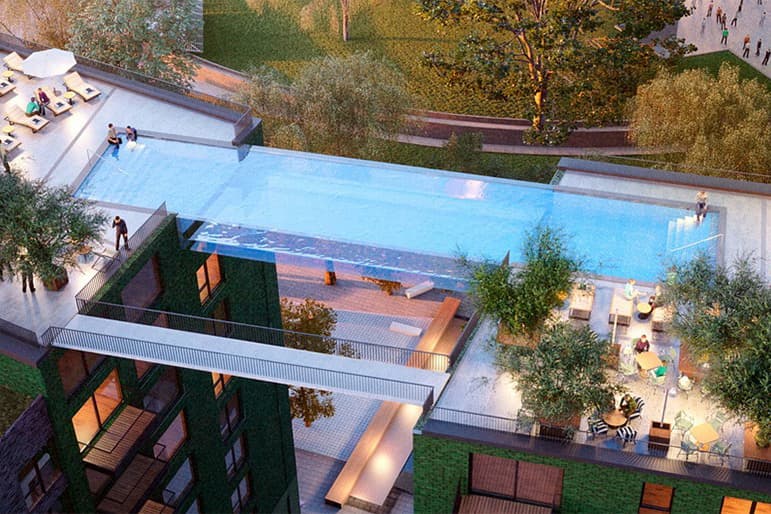 1 of 3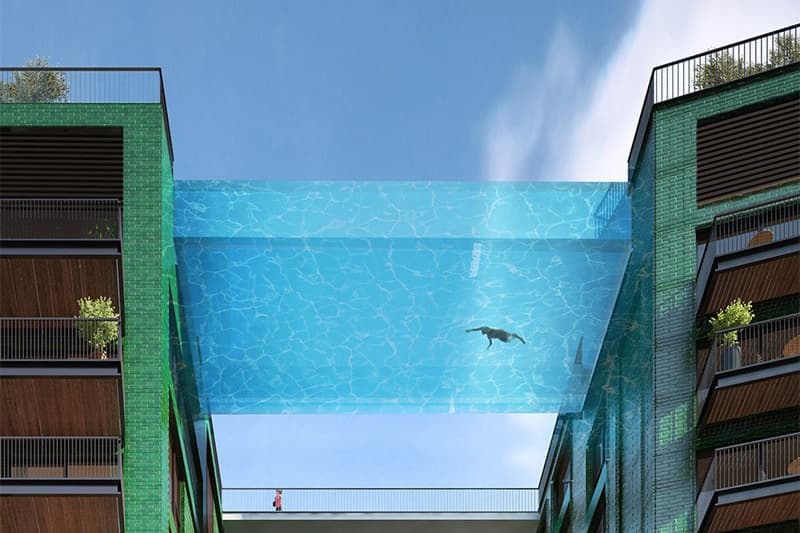 2 of 3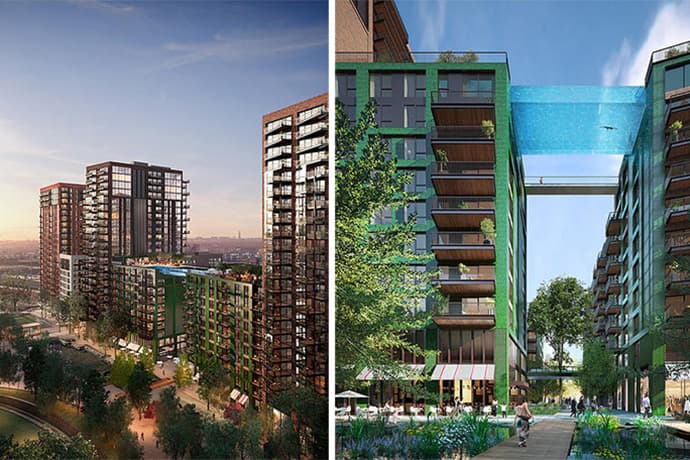 3 of 3
The Embassy Gardens near the River Thames in London will be getting a stunning addition to bridge its two buildings. Developed by Ballymore, the structure will have a swimming pool on its top floor, with a glass bottom residing 10 stories high. Aptly dubbed the "SkyPool," it will be 90 feet long, 19 feet wide and nearly 10 feet deep. Its transparent bottom will be an 8-inch-thick glass. This establishment launches this September.