Bucardo Introduces the Apple Watch "Pendulum" Collection
Premium jewelry and accessories that transform the Apple Watch into a pocket watch or pendant.
1 of 2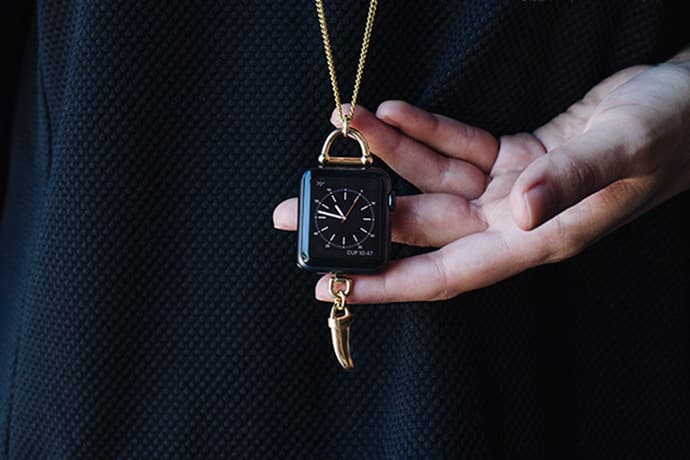 2 of 2
Bucardo is a brand that focuses on reviving classic designs and reintroducing them into the modern world. With the newly announced "Pendulum Collection," Bucardo has turned the Apple Watch into a pocket watch and necklace pendant, giving an air of timelessness to the modern-day wearable. The vintage pocket watch is designed for the 42mm iteration and is available in two styles, while the line of pendant necklaces are designed for the 38mm Apple Watch. Each piece is available in either 14k or 18k gold plating or sterling silver and include a hinge so the watch face can be covered/protected. Each purchase will include a custom-fit cedar wood insert that acts as a freestanding docking station for the watch. The collection is currently available to order via Bucardo's crowd-funding campaign with shipping expected to commence in early December.