Nike Tennis: A History
How Oregon's sporting giant changed courtwear forever.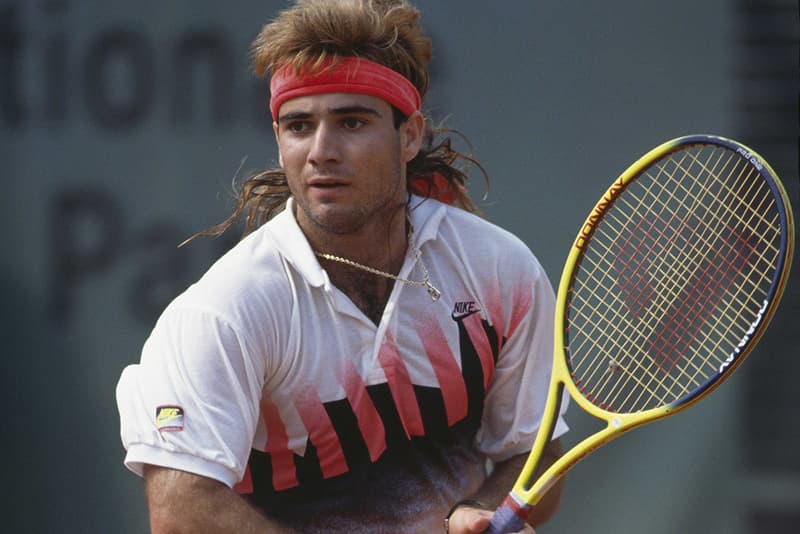 Over 40 years after its first tentative steps into the sport, Nike has chronicled its history with tennis. From capturing John McEnroe, through Agassi and Sampras to Sharapova, Williams and Federer, Nike has taken the time to outline how it became one of the biggest names in courtwear.
In 1973, Nike was revolutionizing the running world with its Nike Waffle Racer and Nike Boston shoes whilst the international tennis world was attempting to maintain its middle-of-the-road all-white dress code as the sport's iconic Battle of the Sexes upended perceptions of the game and its players. In short: An athletic coup was brewing and the two seemingly disparate entities (the famously audacious brand and the four-century-old pastime) were on a direct collision course.

The decisive encounter took place in the appropriately unlikely location of Seattle, Washington, which from 1972 to 1973 hosted the Rainier International Tennis Classic, part of the now defunct Grand Prix tennis circuit. Here, Nike envoys encountered a young Romanian player known for his cheeky antics, unconventional, style and winning – the same captivating mix the brand celebrated in its star runner Steve Prefontaine. Soon after the tournament, Nike signed the athlete, who wore the brand's tennis shoes as he claimed the sport's top ranking. This ruffled traditionalists' feathers and hinted at the NikeCourt DNA that would take firm root five years later when the brand partnered with an even more rebellious player.

In 1978, when John McEnroe signed with Nike, the Queens, New York, native expressed his impudence solely via his tournament titles, temper and tough demeanor. With Nike, his insurrection evolved to include a signature line of counterculture apparel and footwear that embodied McEnroe's outsized talent and rebel-with-a-cause attitude…
Read the full story over on nike.com