Six Tennis Players That Changed the Face of Sportswear Forever
As Wimbledon yet again proves to be an exhibition of the world's best tennis, we look at the impact its stars have had on sportswear.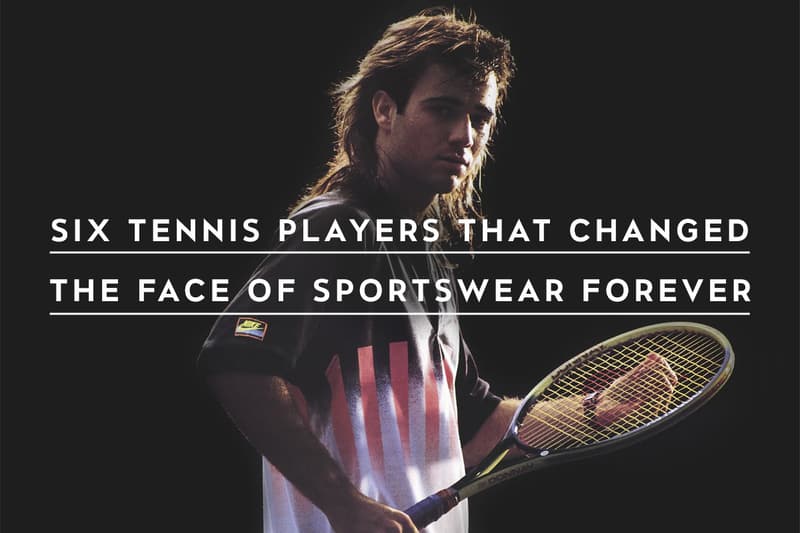 From sewing simple crocodiles onto pique polos, to TV commercials starring the Red Hot Chili Peppers, and full-blown branded collections, the realm of collaboration in tennis clothing has come a long way. Since the beginning of the last century, superstars of the court have been adding their name, signature, and in the case of Stan Smith (who is honorably mentioned, but a single sneaker silhouette doesn't quite fit the bill) their face to garments. Whether you're Roger Federer, John McEnroe or René Lacoste, tennis has always been a lucrative business and, more often than not, affected how we dress far and away from the court.
---
René Lacoste
1 of 3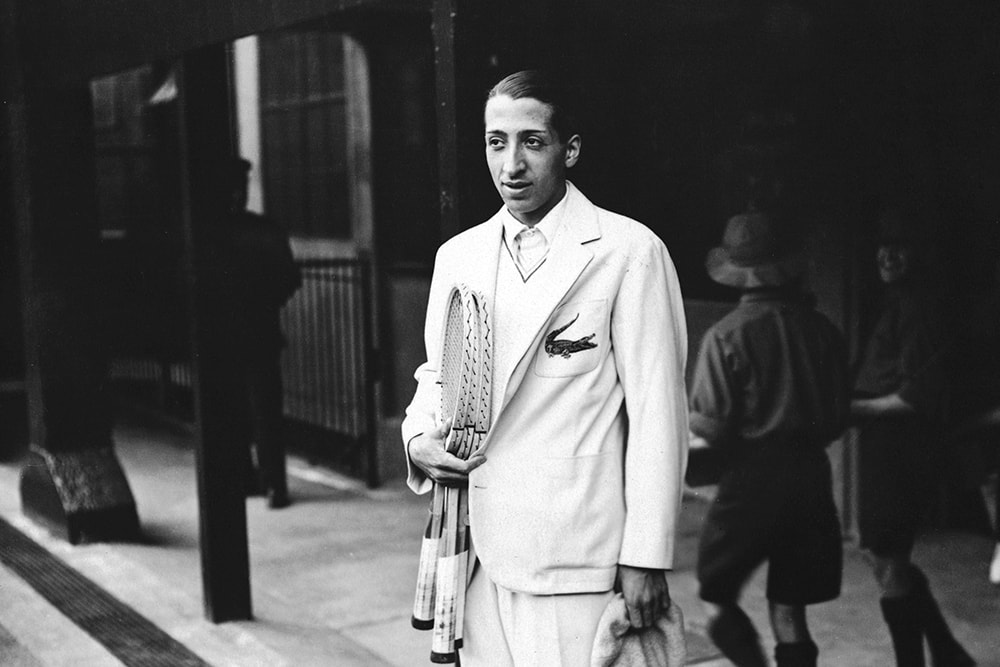 2 of 3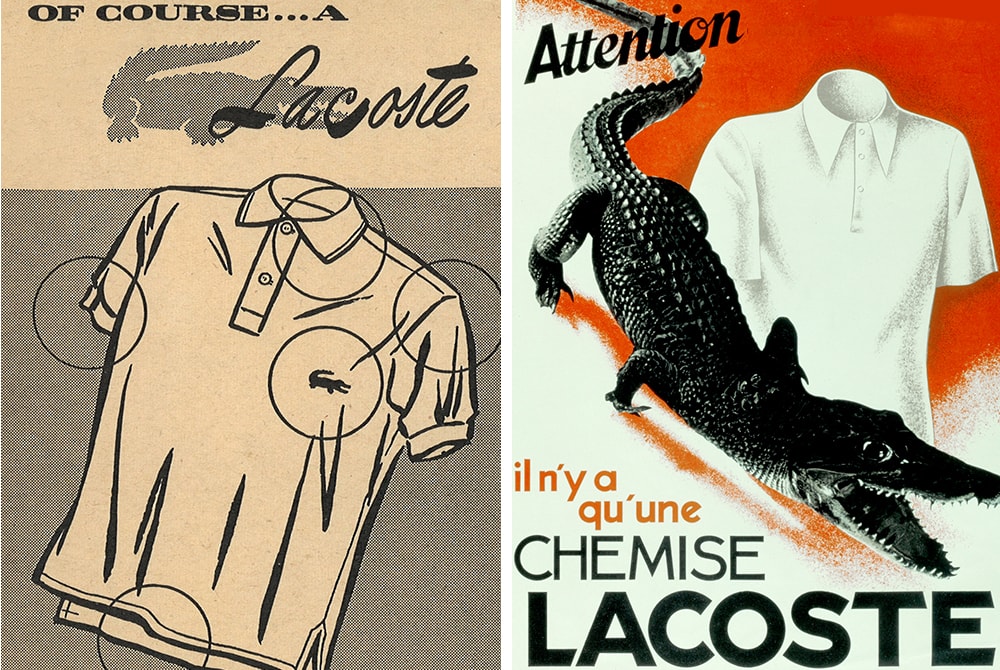 3 of 3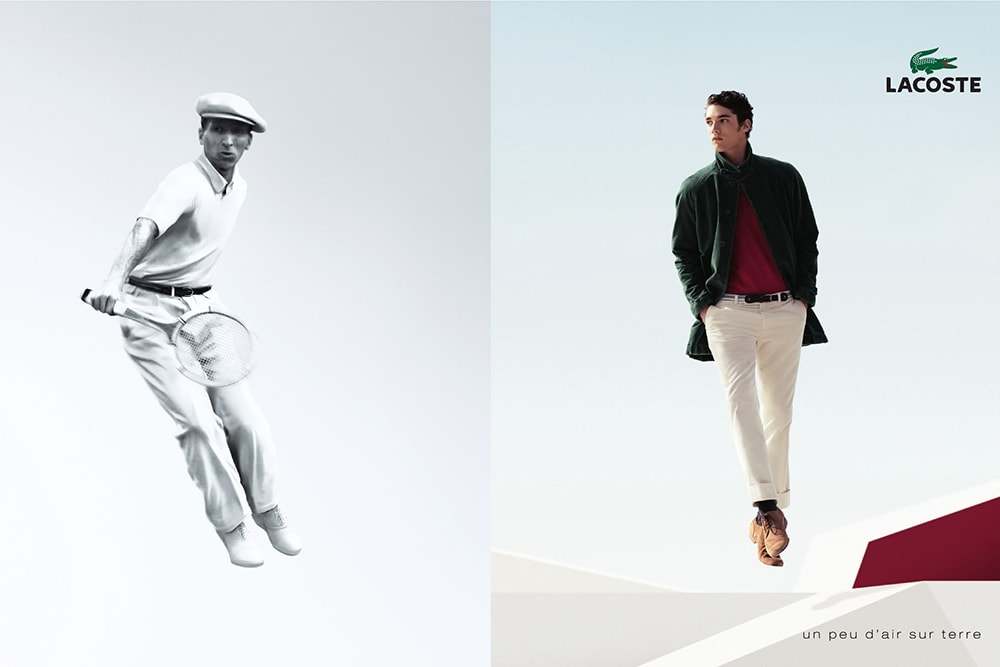 In 1929 René Lacoste, known as "The Crocodile" for his on-court tenacity and ferocious playing style, created his own emblematic tennis shirt. A white pique polo embroidered with a small, green crocodile, Lacoste's debut garment was the first to feature branding on the exterior, and would go on to create an impact far beyond the confines of the tramlines. In 1933, the Frenchman, with one eye on retirement from the professional game, would create La Société Chemise Lacoste with friend and business partner André Gillier. The company would go on to set the standard of on-court wear for many years to come, and eventually branch out into the production of sailing and golf garments in 1951, before becoming the multifaceted conglomerate that we recognize today.
---
Fred Perry
1 of 3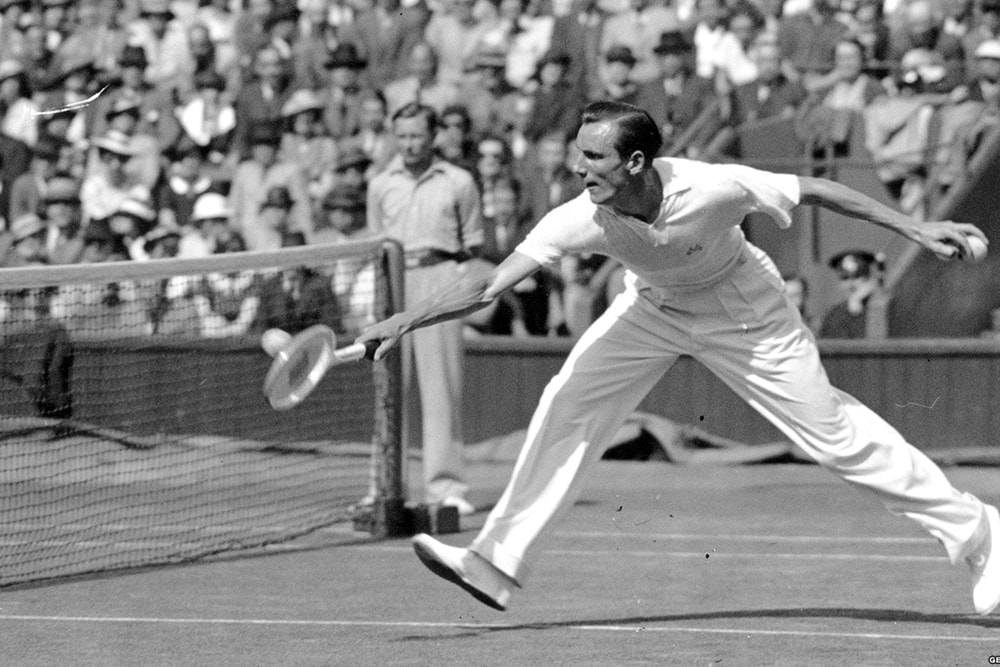 2 of 3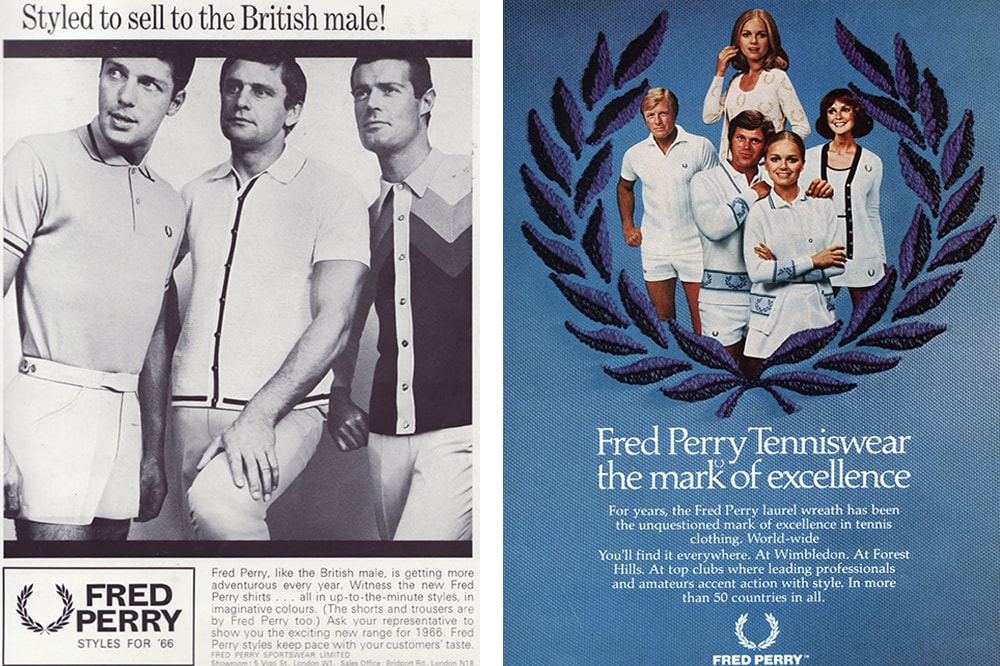 3 of 3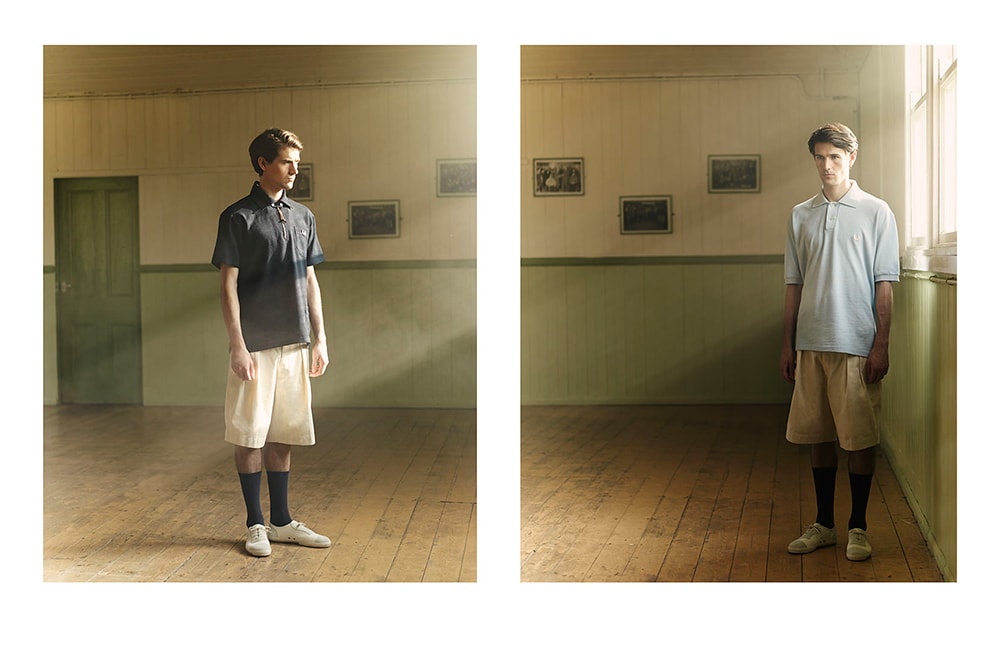 Born in 1909 and raised in the Northwest of England as the son of a cotton spinner, Fred Perry would go on to achieve worldwide renown on and off the tennis court. After a glittering professional career throughout the 1930s, in which he attained world number one status, smashed Grand Slam records and fully enjoyed the lifestyle of a professional sportsman dating numerous actresses, Perry turned his attention to apparel. Approached by Austrian footballer Tibby Wegner in the late 1940s, Perry helped develop a prototype of the now commonly used sweatband, before deciding to recreate the success that René Lacoste had with a bespoke tennis shirt. Launched at Wimbledon in 1952 featuring an embroidered laurel wreath (the original logo for Wimbledon), the Fred Perry polo shirt was an immediate success within the tennis fraternity. Popularity of the garment would increase dramatically when it was later adopted by British working class subcultures throughout the 1960s, '70s and '80s, but Fred Perry's name and attire would forever be linked intrinsically to Wimbledon and professional tennis.
---
Björn Borg
1 of 3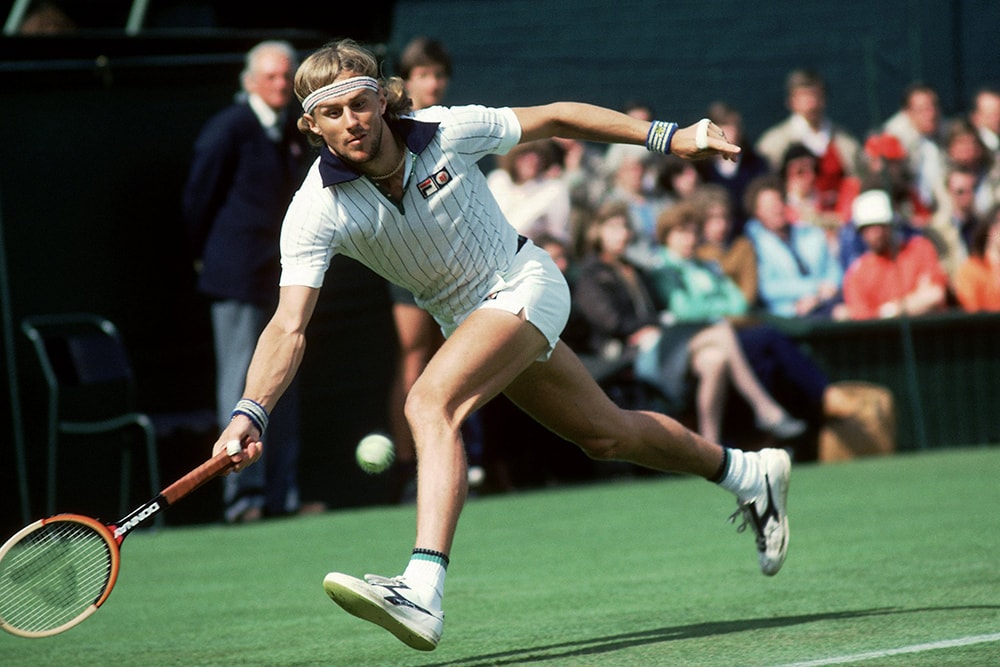 2 of 3
3 of 3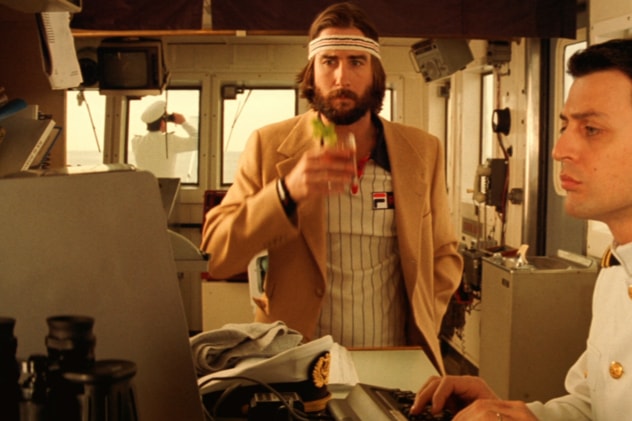 Perhaps the most iconic of professional tennis's pantheon of stars, the ice-cold stare of Swedish-born Björn Borg was a mainstay of the game throughout the 1970s and early '80s. With a distinctive style and appearance, Borg was the perfect model for Italian brand Fila's slick, modern and stylish array of on-court wear. Fila CEO Enrico Franchey signed the young Swede in 1975 to create a co-branded collection with the help of designer Pier Luigi Rolando. The garments dreamt up would go on to become perhaps the most famous ever worn on a tennis court, and the Fila Bj collection would pass into sportswear folklore as one of the greatest. Reimagined and repurposed by everyone from Wes Anderson to soccer hooligans and George Michael, Borg and Rolando's collaboration would formulate the look of the modern tennis player, prompting countless reissues and rehashings of their classic aesthetic.
Borg, however, was not done with just Fila. An endorsement deal with Italian footwear manufacturer Diadora would see the legend's name emblazoned across a line of slick, white tennis shoes that would also take on a life of their own beyond tennis. Again, reissued and re-manufactured to near breaking point, the reputation of Borg's shoes would go some way to outstripping his on-court achievements in the mainstream.
---
John McEnroe
1 of 3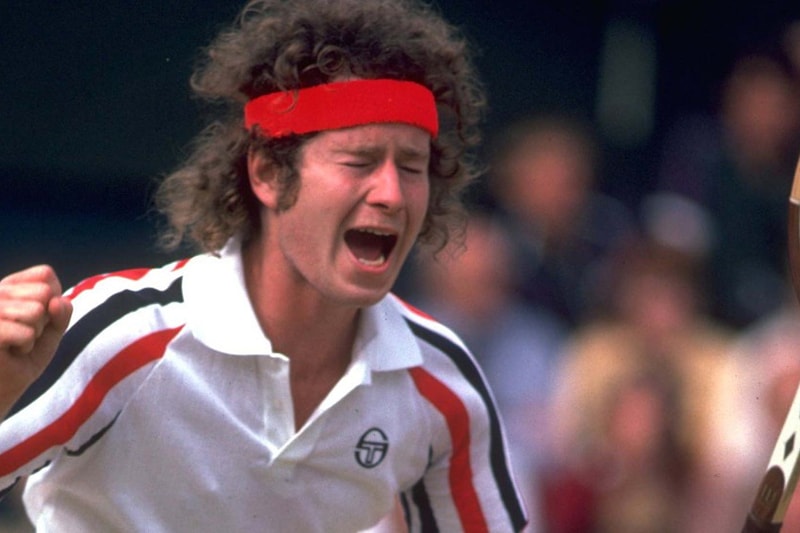 2 of 3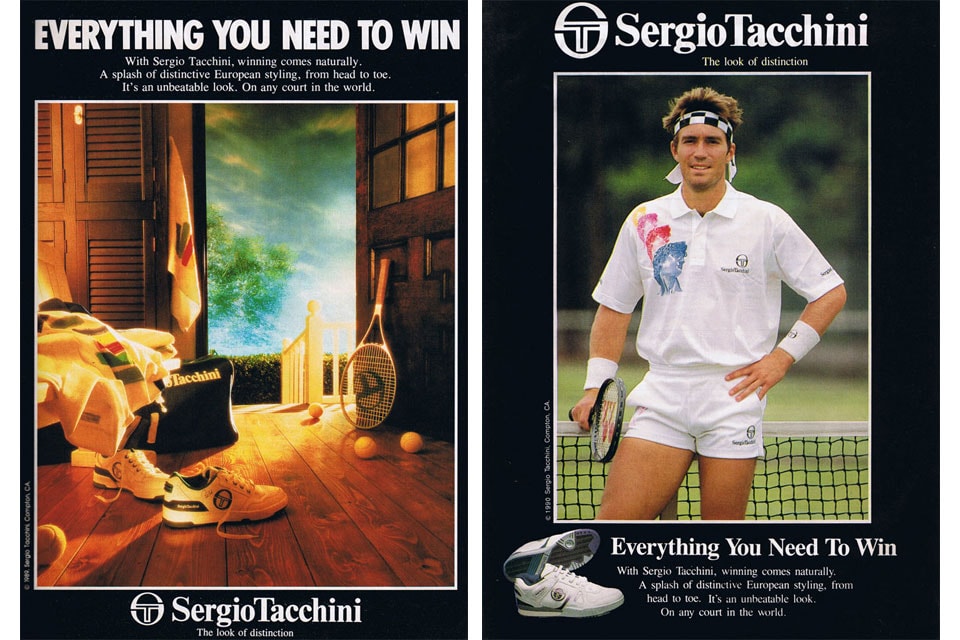 3 of 3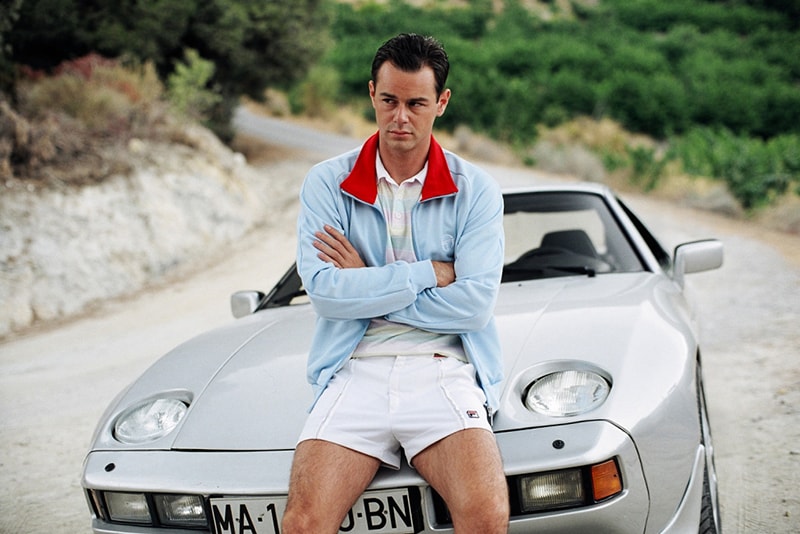 If Björn Borg represented the ice-cold melancholy of Scandinavia throughout tennis's heyday, his rival and sparring partner John McEnroe was the heat and intensity of a New York summer. Borg had Fila, while the Queens-born McEnroe, nicknamed "The Brat" for his fiery temperament and frequent courtside outbursts, had Sergio Tacchini. In a similar colorway to his rival's Fila gear, and hailing from the same country no less, McEnroe's Tacchini courtwear would reach a similarly iconic status thanks to the mainstream exposure the pair's rivalry received throughout the 1970s. Similarly unfussed by a single endorsement, McEnroe would sign to wear Nike footwear from 1978 onward, a move which would see the American sportswear giant's first steps into taking the sport seriously as a commodity, thus spawning the production of several print ads that would set the tone for Nike's involvement with tennis from then on. McEnroe, still an active figure in the sport, now works closely with Nike and is still an ambassador for the brand worldwide.
---
Andre Agassi
1 of 3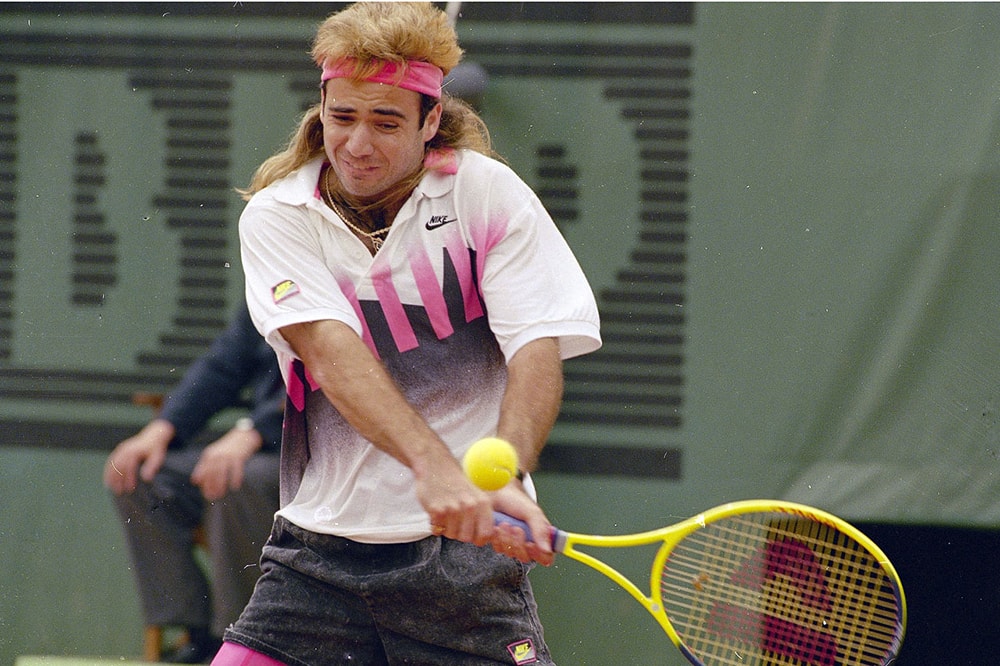 2 of 3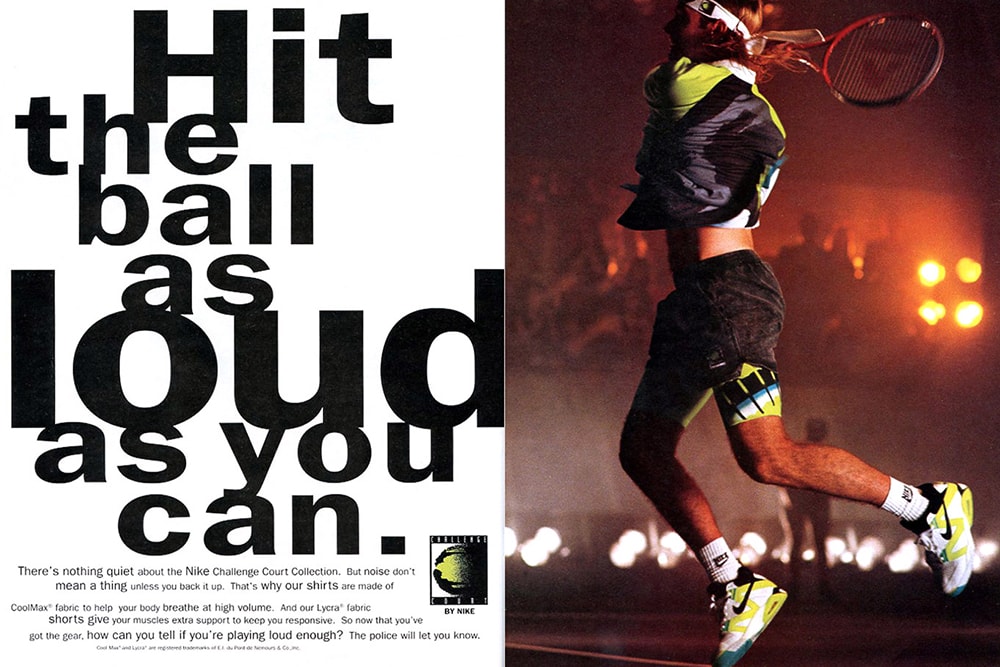 3 of 3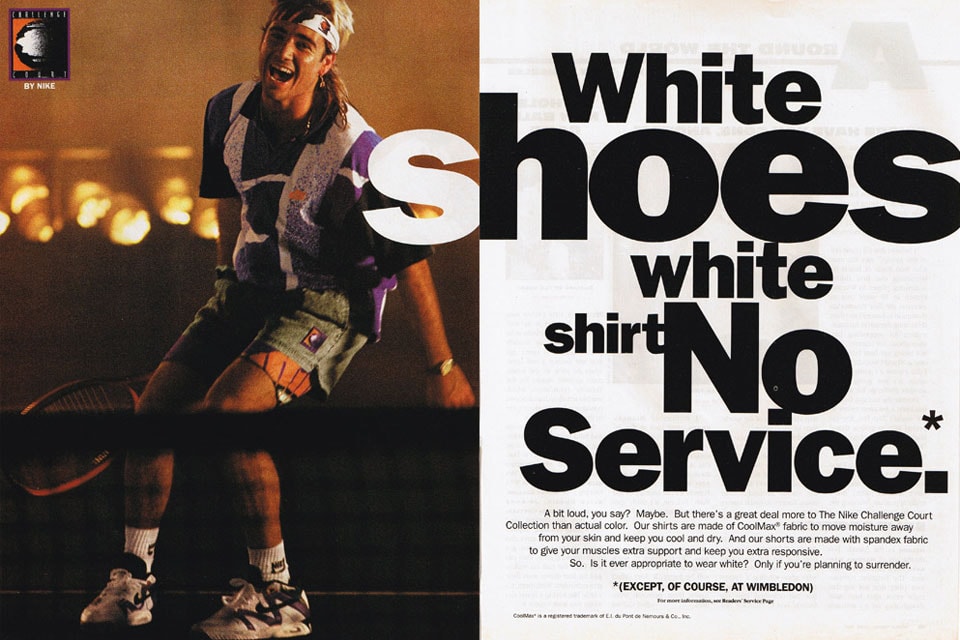 During the 1990s, professional tennis underwent a dramatic process of commercialization, at the same time as an all-American dominance of the men's Grand Slam tournaments. At the forefront of both of these surges were Las Vegas-born Andre Agassi and the ultra-athletic Pete Sampras, both Nike athletes. Whilst Sampras could perhaps be considered the better tennis player during this period, it was Agassi who Nike would draw upon for their most flamboyant output. With his rock star looks and increasingly rock star-like lifestyle, Agassi would collaborate with the brand on a huge range of vibrant, eye-catching footwear and apparel. Embracing Nike Air technology, Agassi's footwear would include the iconic Huarache silhouette, as well as the Nike Air Tech Challenge and Nike Air Assailant, which would all pass beyond the realms of tennis and into the consciousness of sneakerheads globally. Agassi would continue to be affiliated with Nike until 2005, when he jumped ship for adidas, only to return a few years later.
---
Roger Federer
1 of 3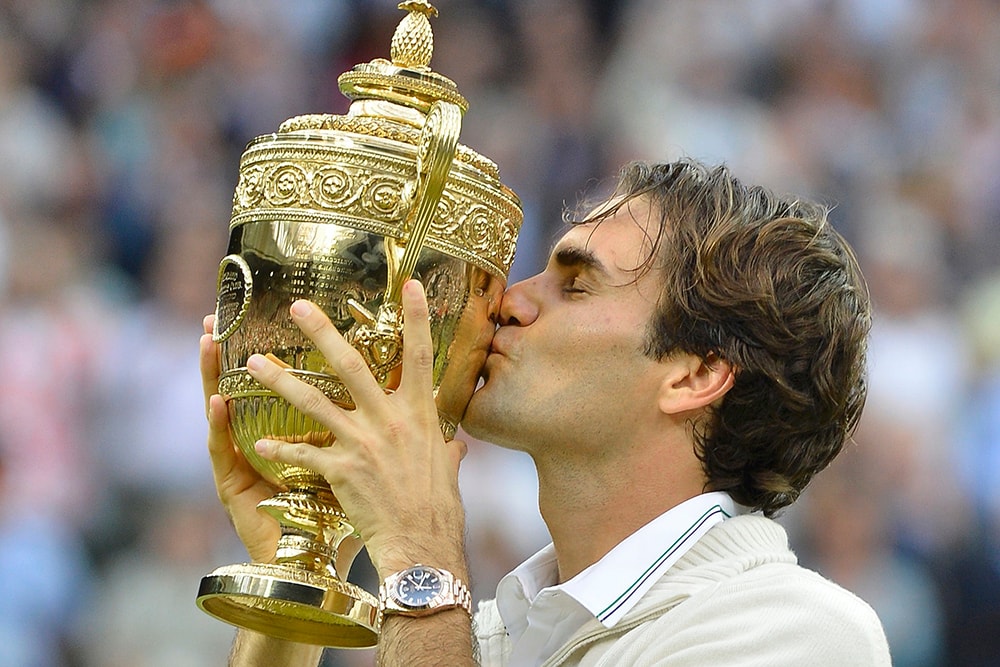 2 of 3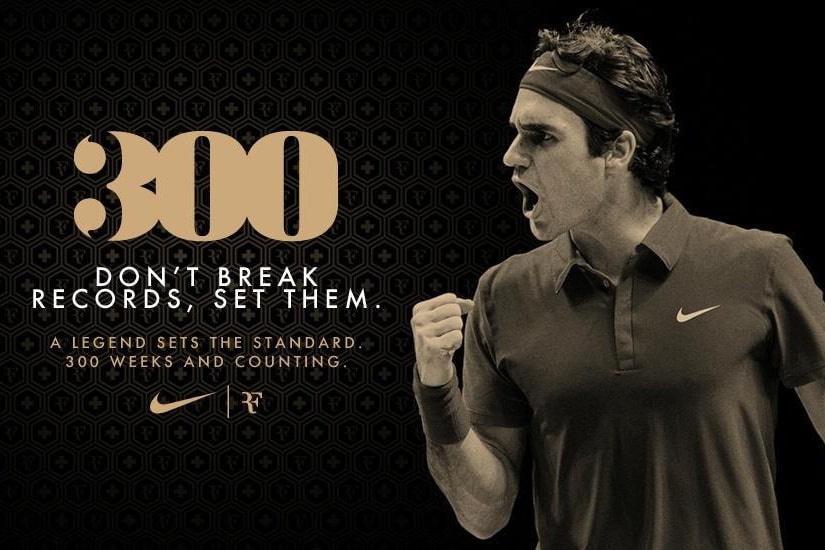 3 of 3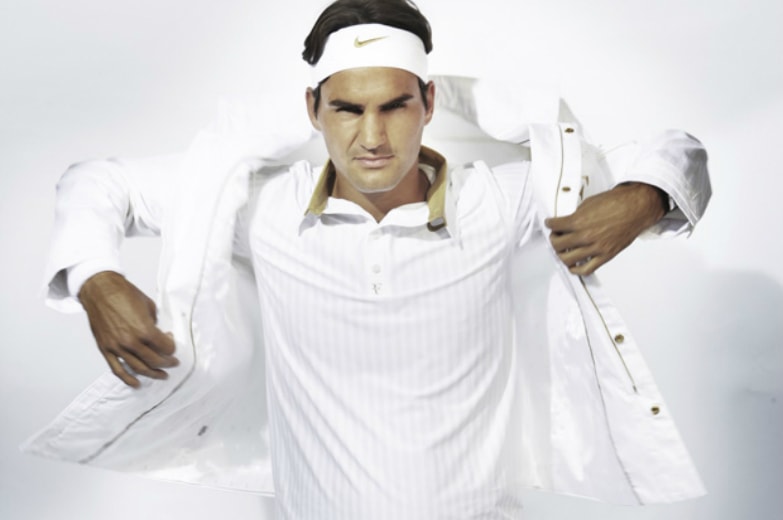 With a cool, collected demeanor to rival that of Borg, and a professional record that is almost unparalleled, few are as deserving of a Nike signature range as Roger Federer. The Swiss, renowned for his grace and composure on-court, reportedly earns over $10 million USD a year from his association with Nike, while his collection of muted, stylish courtwear matches the personality of a tennis great. For the past eight years, Federer's stylized RF logo has adorned Nike products, and as he reaches the twilight of his professional career, it is something that he not only takes pride in, but also sees as a viable opportunity for future business ventures. "Having the Roger Federer logo within a Nike brand has been very cool for me over the last eight years," explained the world number two, adding "who knows where that's going to take me? Definitely having friends like Anna [Wintour] has been very, very nice." Nike have also taken the opportunity to use Federer as the guinea pig for their sporting technological advancements, along with rival Rafael Nadal Federer has been afforded signature models the latest Nike footwear and equipped with every addition from the Lunar sole to even his own iteration of the Jordan.
Join Our Discussions on Discord
The HYPEBEAST Discord Server is a community where conversations on cultural topics can be taken further.