Essentials: Maurice & Vishal of Made in Paradise
The duo behind MIP reveal their must-haves.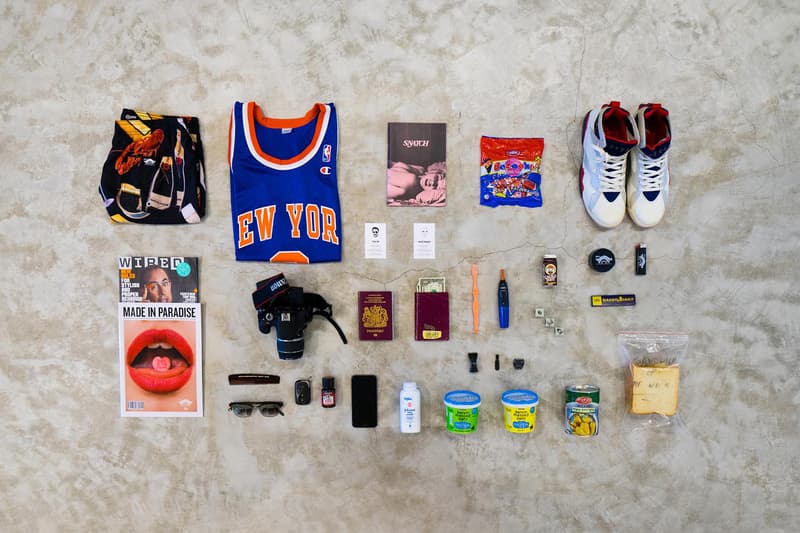 Founded by Maurice Maghnagi and Vishal Sani, Made in Paradise is a swimwear-oriented lifestyle brand catered for the urban individual. Growing up in Hong Kong, Maghnagi and Sani were immersed in the fast-paced lifestyle the city had on offer, and its components – hip-hop, skateboarding, contemporary art, urban clothing, philandering and fast food – is what contributes to the brand's overarching aesthetic. These interests have in turn manifested themselves in Made in Paradise's colorfully and cheeky offerings. While pop culture references abound, the brand also finds inspiration from the dark side streets and the city's red light district. After all, it is these avenues — often frequented by misfits and travelers — that paved the way for the brand's graphic-heavy designs.
The duo's Essentials includes Made in Paradise merchandise; a pair of swimming trunks and its 420 pack. Along with the latest MIP and Memory Lane (the label's side project) lookbooks, WIRED is their go-to reading. A variety of munchies include bubble gum, peppers, a sandwich, and cereal. As ardent basketball fans, a '90s New York Knicks jersey and a pair of Olympic Air Jordan 7's from 1992 are also present. Aside from that, a range of hygiene and grooming tools finish off their Essentials.