6 Running-Inspired Sandals Making Strides as Fashion Footwear
A slew of hybrid sneakers to add to your rotation.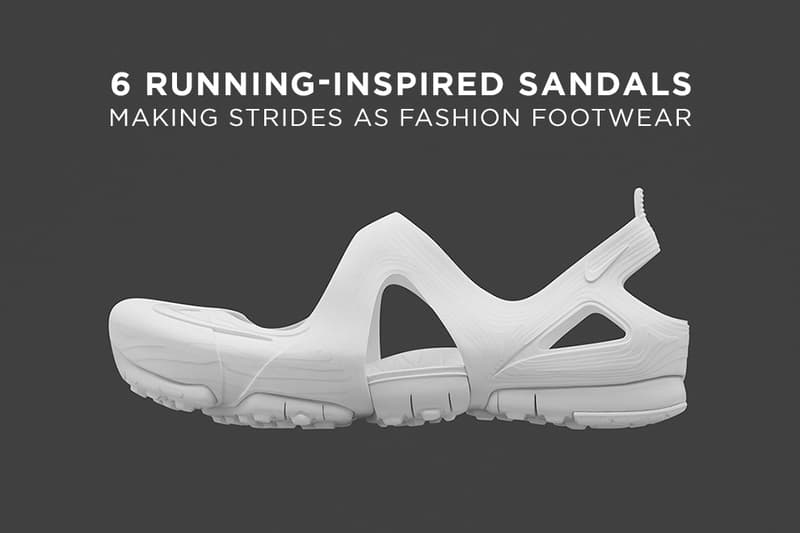 Barefoot running has come a long way, with runners either expressing love or disdain for the particular running style. Regardless of preference, barefoot running continues to inspire footwear innovators who, with the help of technology, have worked up designs to mold around the foot and to facilitate a runner's gait. With Nike recently unveiling its Nike Free 1.0 style — a trailblazer in Nike's line of Free running shoes meant to emulate barefoot running (or come as close to it as possible) — many runners are still looking for that perfect ride. But before the Frees and the Vibram FiveFingers, minimalist running took form as sandals. In the realm of fashion, these functional sandals meant for running have found a new audience, with many reintroduced in reincarnations more fitting for the runway and side streets rather than the off beaten path.
Here are a few pairs of minimalist running-inspired designs that have paved the way for the hybrid sandals-sneaker trend.
1. KEEN UNEEK
1 of 2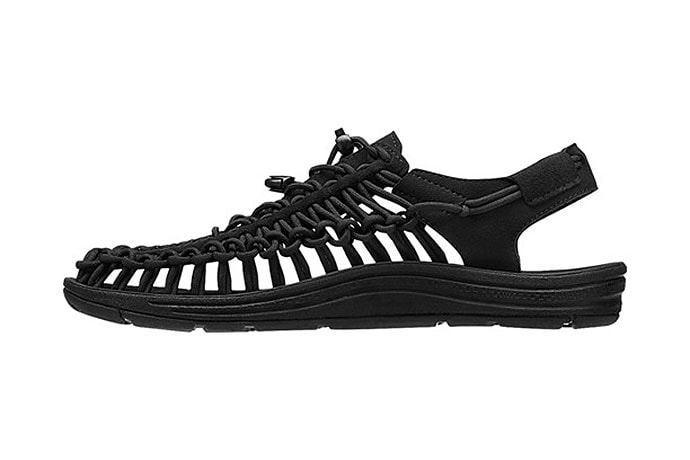 2 of 2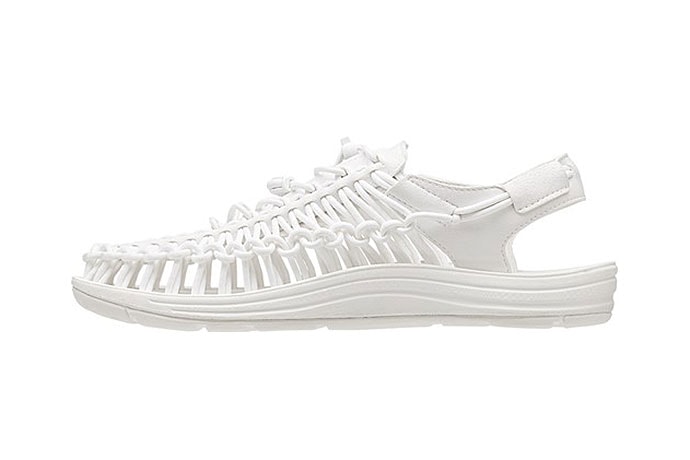 An odd choice for sure, but with athletic-inspired sandals making a splash, KEEN had to be mentioned. Known for its range of active outdoor-focused products, KEEN's selection of sandals are made to be worn-in. With an emphasis on function over style, the brand's earlier releases appealed to the outdoor market. Recently, KEEN's garnered the attention of Japanese youths and has since responded with a selection of fresh renditions, opting for a more forward-thinking designs compared to forerunners. Made of an innovative two-cord construction, the sandals feature intertwining movement designed to move with your feet. Set atop a lightweight PU midsole and high traction outsole, the shoes are all-terrain and can look fashionable if styled with the right fit.
2. Nike Air Rift
1 of 2
2 of 2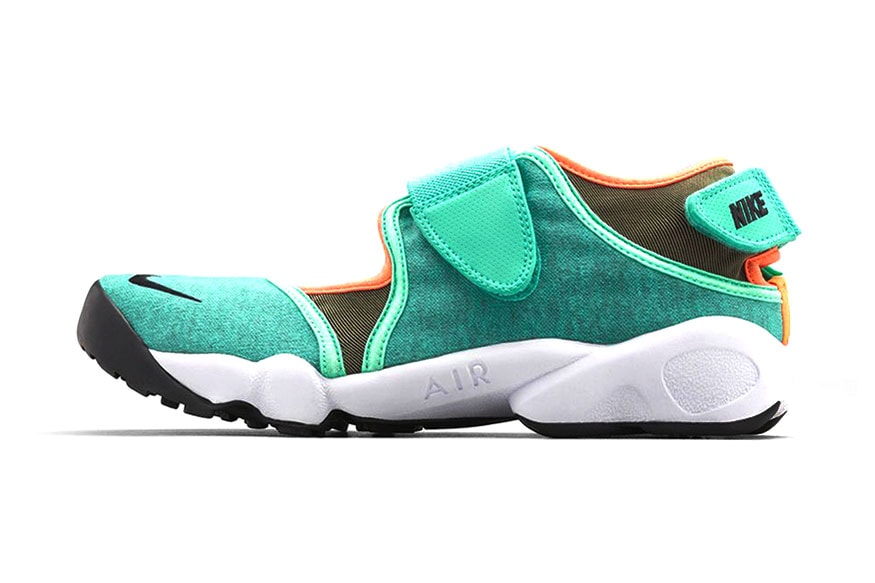 Earlier this year, Nike brought back one of its most innovative retros to date – the Nike Air Rift. One of the original athletic sandals, the sneaker was inspired by Kenyan runners' barefoot style and named after the Kenya Rift Valley. It was originally introduced in 1995 with the objective of stripping down a running shoe to its most basic components. Aiming to create the lightest performance shoe without all the superfluous details, the end result came out looking more like a sandal, thanks to its exposed forefoot and strap. Set atop an Air sole, the pair promised a lightweight but durable ride, matched with its moisture-wicking mesh upper. Its most distinctive (and perhaps most scrutinized) detail is its split-toe, but you can rest assured that this silhouette is here to stay. Look out for the Air Rifts at Nike stockists.
3. Cortica Epic Runner
1 of 2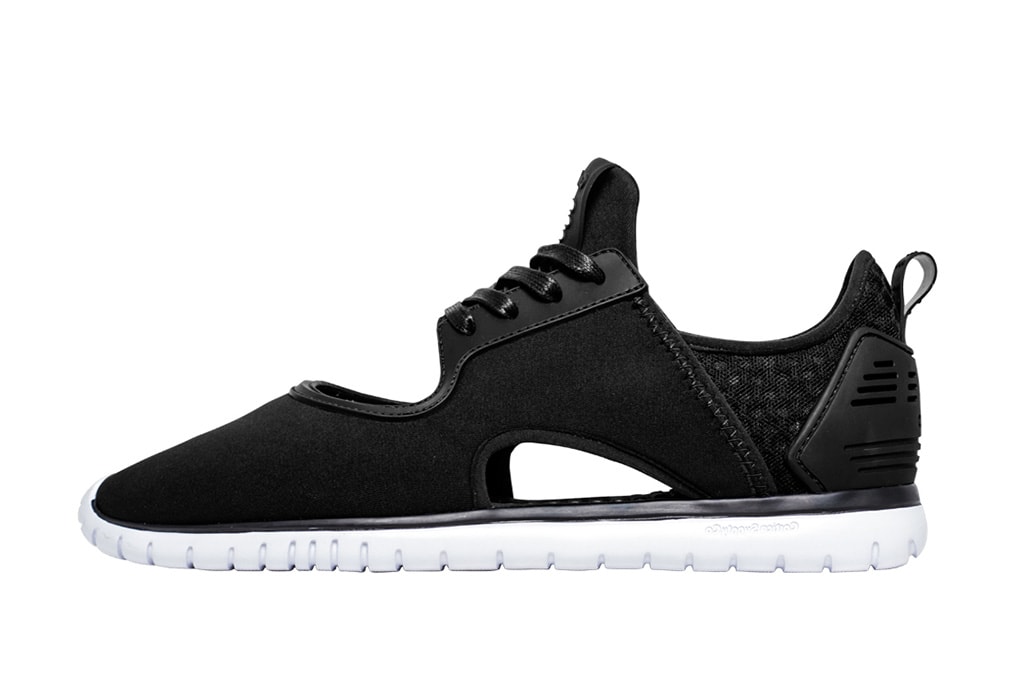 2 of 2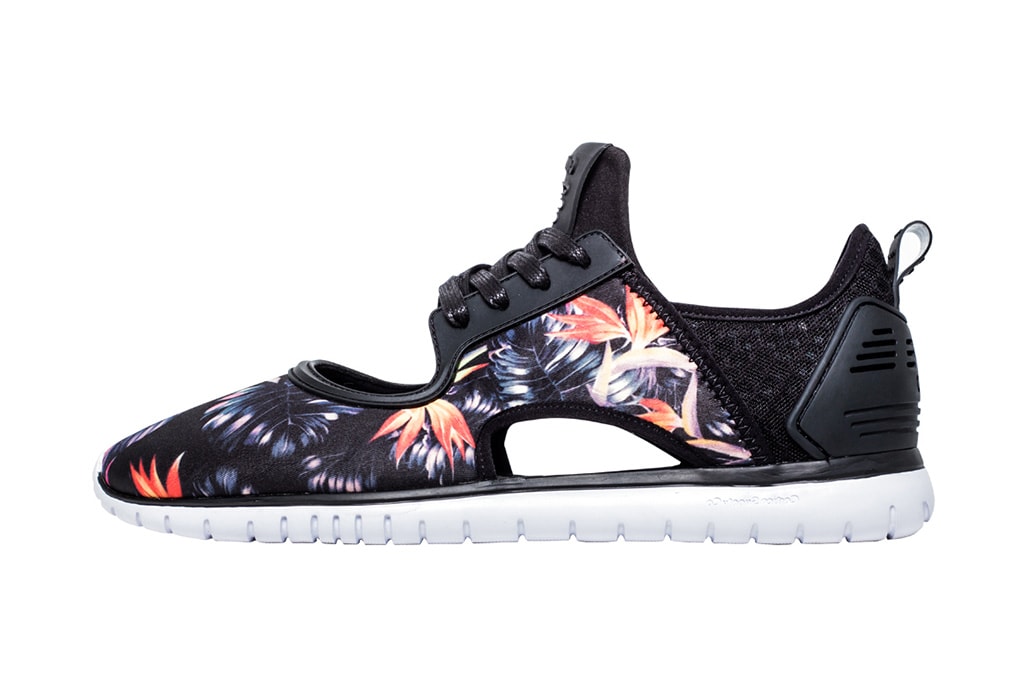 A new player in the footwear game, Cortica aims to create "progressive hybrid footwear." Its "Epic" style perfectly encapsulates this ethos, with an athletic shoe-cum-sandal that features both a lacing system and a sturdy sole, matched with unexpected cut outs. The minimalist running sandal inspiration is clear, with Cortica making a mark in its debut catalog with this standout piece. Progressive and clean, check out its inaugural collection here. Styles are available for pre-order on its website.
4. adidas Y-3 Kaohe Sandal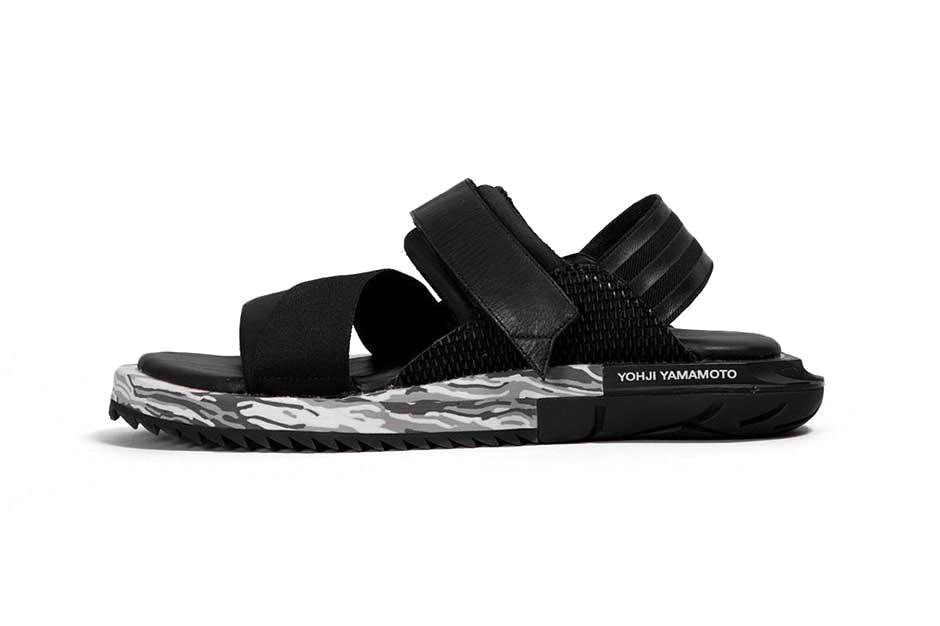 Not many brands strike the perfect balance between sportswear and high fashion like Y-3, so it's no surprise that the longstanding Yohji Yamamoto x adidas collaboration has introduced its own iteration of the sporty sandal. Featuring a toothed outsole and bulky midsole, the sleek pair is predominantly black, complemented by white and gray camouflage print accents. Incorporating mesh detailing and leather straps, the sandals are undeniably Y-3.
5. NikeLab Free Rift
1 of 2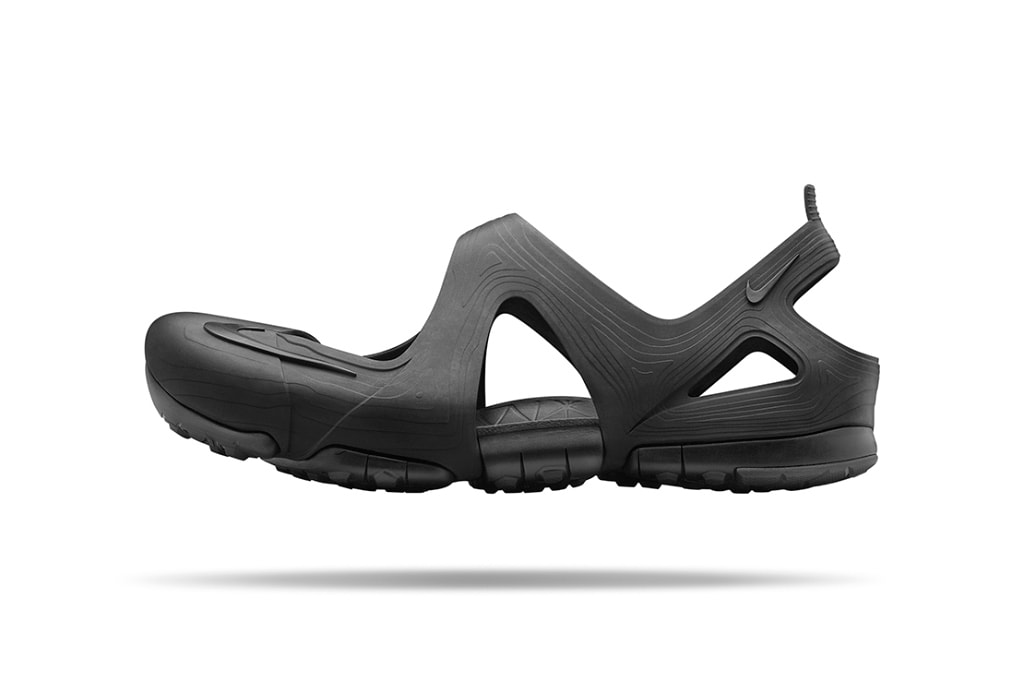 2 of 2
Nike didn't stop at just reintroducing the Air Rift. The sportswear giant put the split-toe silhouette on top of its famed Free sole as well, which made its debut earlier this year and most recently in Nike's ACG showcase. The updated design features a one piece TPU upper that was meant to adjust to an interchangeable sole. However, the sole and upper ended up fused together, with an innovative Phylon midsole and the recognizable grooves of a Free sole. Durable rubber pods finish off the design, protecting high friction areas. In an attempt to elevate the gaudy-but-minimalist shoe, Nike brought a sleeker, Velcro-free design to the Rift — a perfectly interesting but comfortable sandal for the summer.
6. Marni Cotton & Light Nylon Running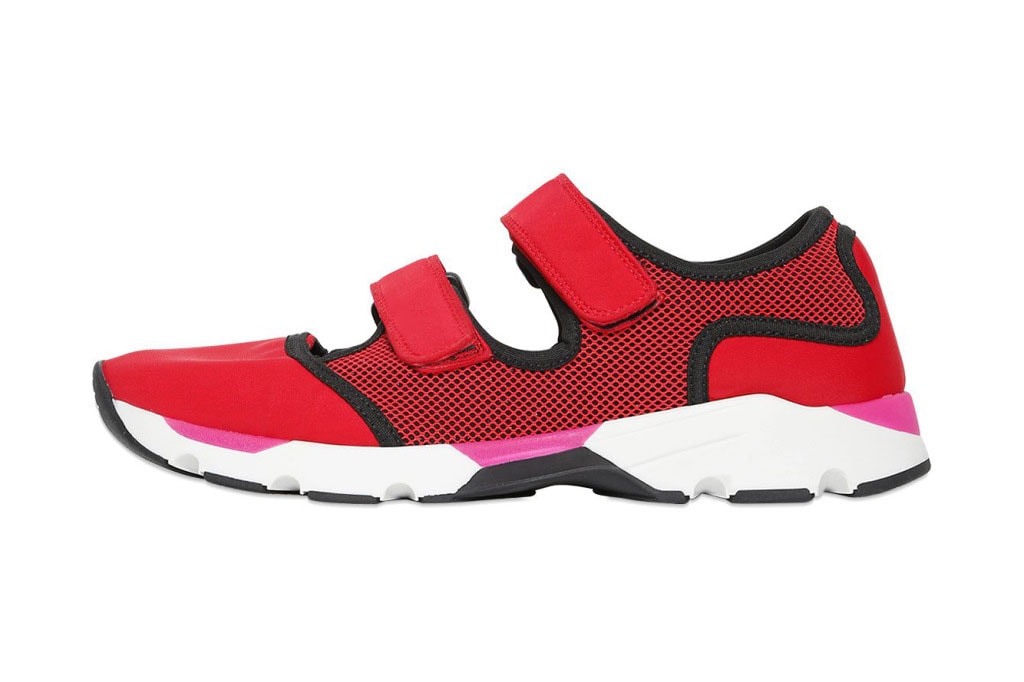 A high-end take on the minimalist running sandal, Marni joined the game with its "cotton and light nylon running sneakers." Although obviously not known for its athletic gear, sportswear staples have been repeatedly emulated as high fashion iterations. Featuring two Velcro straps atop the forefoot, the style is set upon an athletic running shoe sole. Unsurprisingly, this pair will set your bank account back a bit more than the choices above.