+Simplism "Hibiki" iPhone 6 Case Improves Sound Quality
+Simplism's "Hibiki" iPhone 6 Case blocks radio waves and ambient noises that enhances sound playback.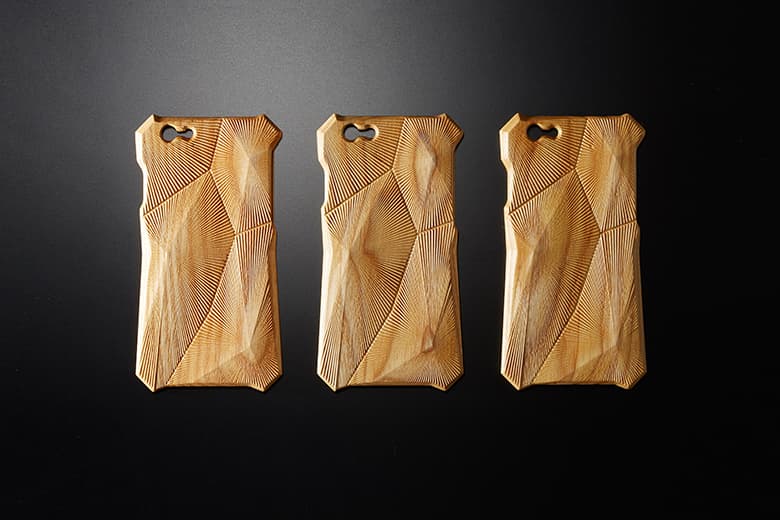 1 of 2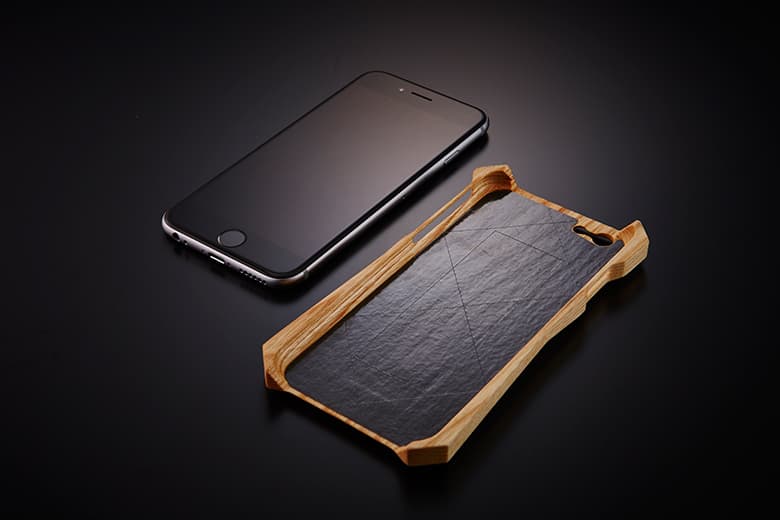 2 of 2
+Simplism releases the "Hibiki" phone case for the iPhone 6, the only wooden case in the world that improves the sound quality of a mobile phone. The Japanese brand invested a lot of technology to create the case's special material that blocks radio waves and other ambient noises from phone connections, Wi-Fi, Bluetooth and the like. "Hibiki" reduces noise with vibration suppression to the entire inside of the case, and by removing audio signals and radio waves, the phone's sound playback is improved for phone users. The case is handmade in Hiroshima by Japanese craftsmen from high-grade, natural North American white ash, the same type of wood used to make high grade musical instruments. The beautiful 3D geometric design on the back is fashioned to have a specific shape called "PULSHUT MU" technology, which functions as the non-audio signal wave reducer. The +Simplism "Hibiki" iPhone 6 case is now available for purchase at select retailers for approximately $340 USD.