Process: Viberg Boot Company
HYPEBEAST takes a look at the step-by-step process into making a pair of Viberg boots.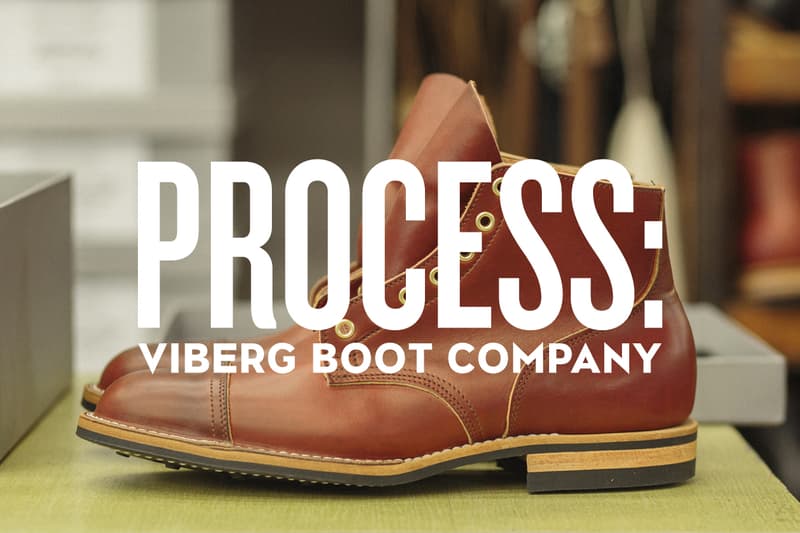 1 of 6
2 of 6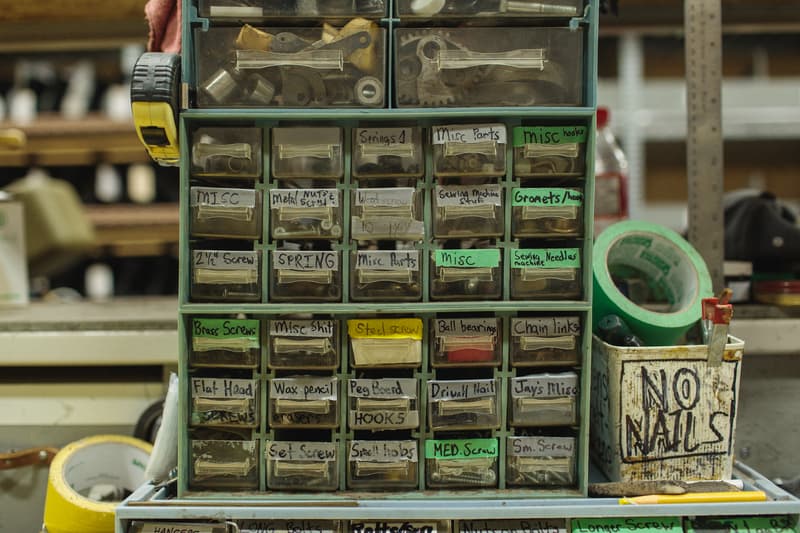 3 of 6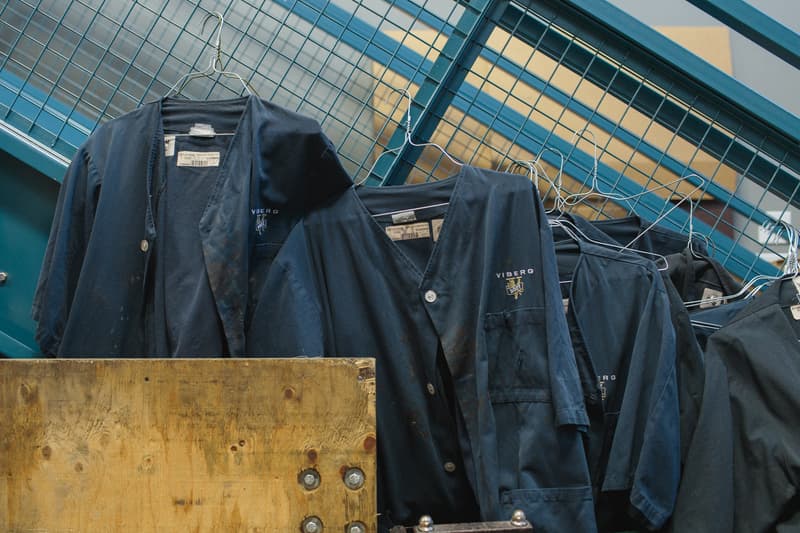 4 of 6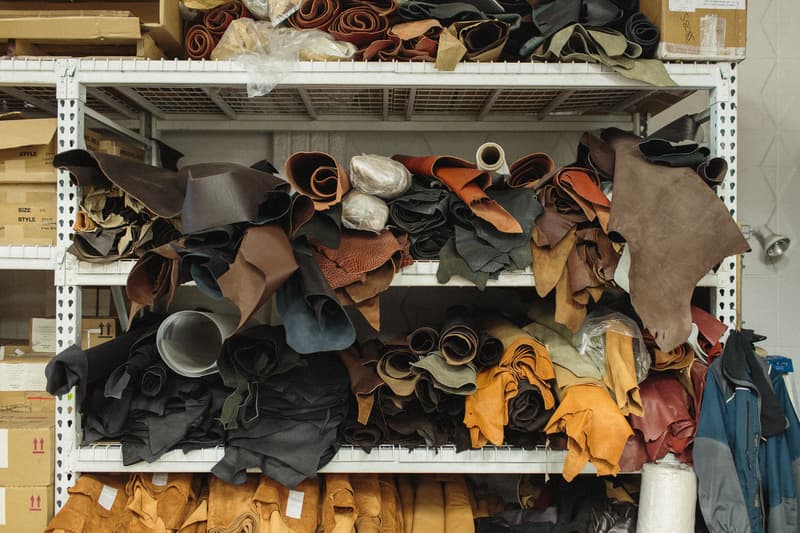 5 of 6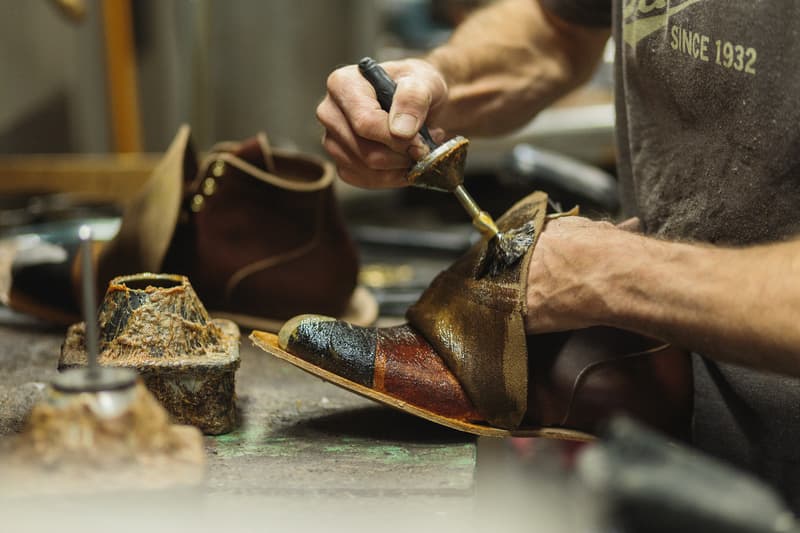 6 of 6
As traditional handcrafted methods are pushed out by large-scale production methods and technology in hope for a more efficient process, it's refreshing to see brands upholding quality-focused craftsmanship in this day and age. Canadian boot-maker 
Viberg Boot
 is a third generation, family-owned company that's considered one of Canada's original pillars of heritage brands in the nation's fashion industry. Having years of experience honing their craft since they opened doors in 1931, the company continues to uphold traditional manufacturing methods of footwear in an effort that is an admirable fusion of refined techniques, elegant design and Canadian heritage. This attention to detail and commitment to providing uncompromising quality is what makes Viberg one of the world's best producers in premium crafted boots and casual footwear.
The company is headquartered along Canada's beautiful west coast in Victoria, British Columbia. The famous factory only employs skilled craftsmen/craftswomen in the trade, who vigorously work together like a seamlessly integrated and well-oiled machine. According to their website, there are over 200 steps to making one pair of Viberg boots. Guy Ferguson of Viberg led us through the brief step-by-step process behind every pair of boots that offered us a rare glimpse of a dying art.
---
Steps
1 of 6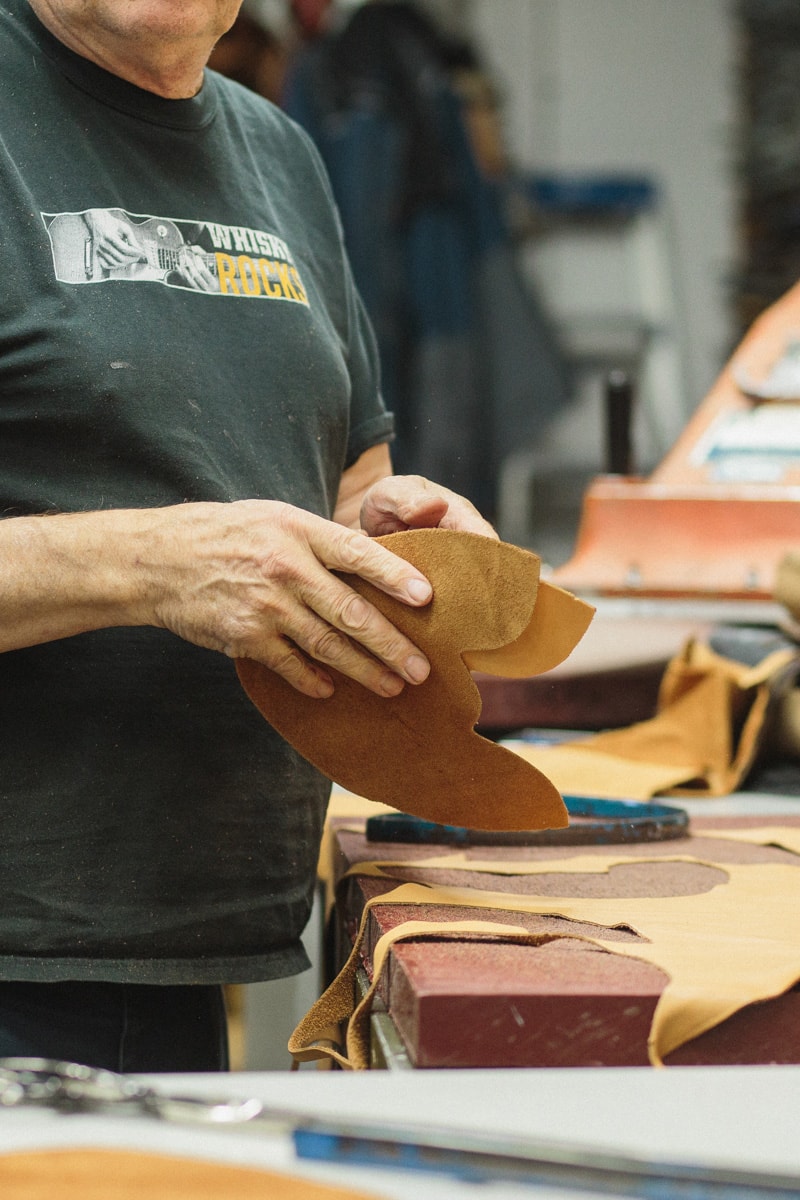 Cutting
One of the most important steps in shoemaking is choosing the right material, and the materials used to dress the upper and lining depends on the type of boot being made. Today, Viberg sources fine materials from all over the world and pays great attention to detail in choosing specific parts of an animal hide in the construction of its final shoe patterns. The company's cutter has over 40 years experience in the trade, and this preliminary stage of the process involves cutting hide with a hydraulic clicker with steel dyes.
2 of 6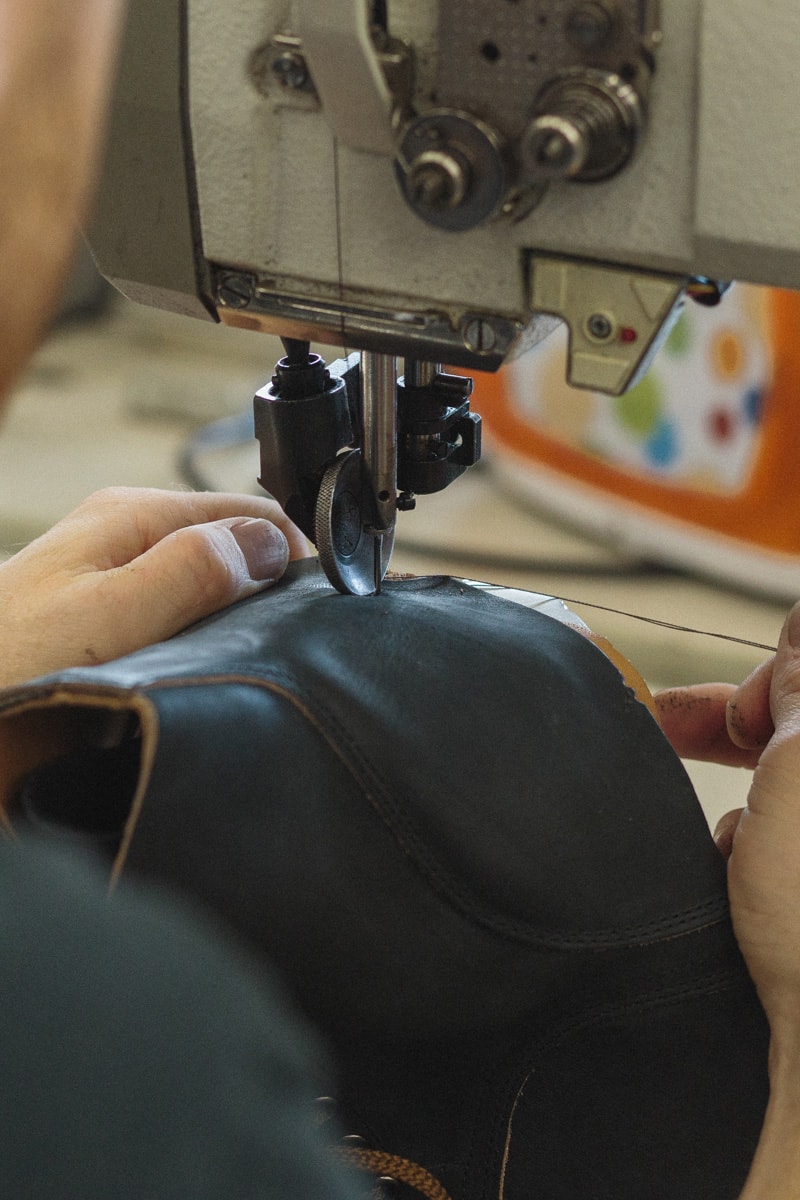 Sewing
Once all the pieces are cut, they're sewn together with a single needle machine. This seemingly tedious task ensures that if a stitch happens to break, the boot won't fall apart. Other steps of this stage include skiving off the edges and the laying down of the eyelets.
3 of 6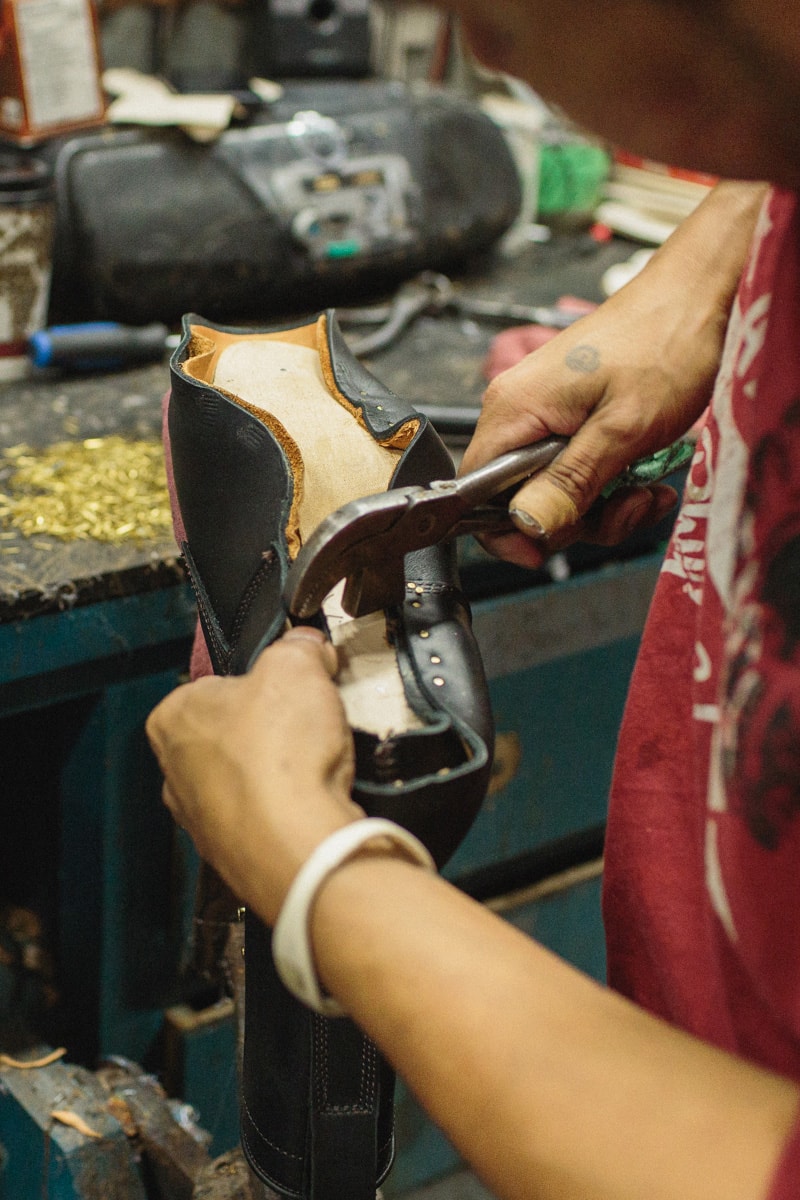 Lasting
At this stage, the boot begins to take shape. The upper is formed around a last and nailed to a full-grain leather insole with brass tacks. Viberg bootmakers last completely by hand — a technique that's extremely uncommon to see done by footwear companies today.
4 of 6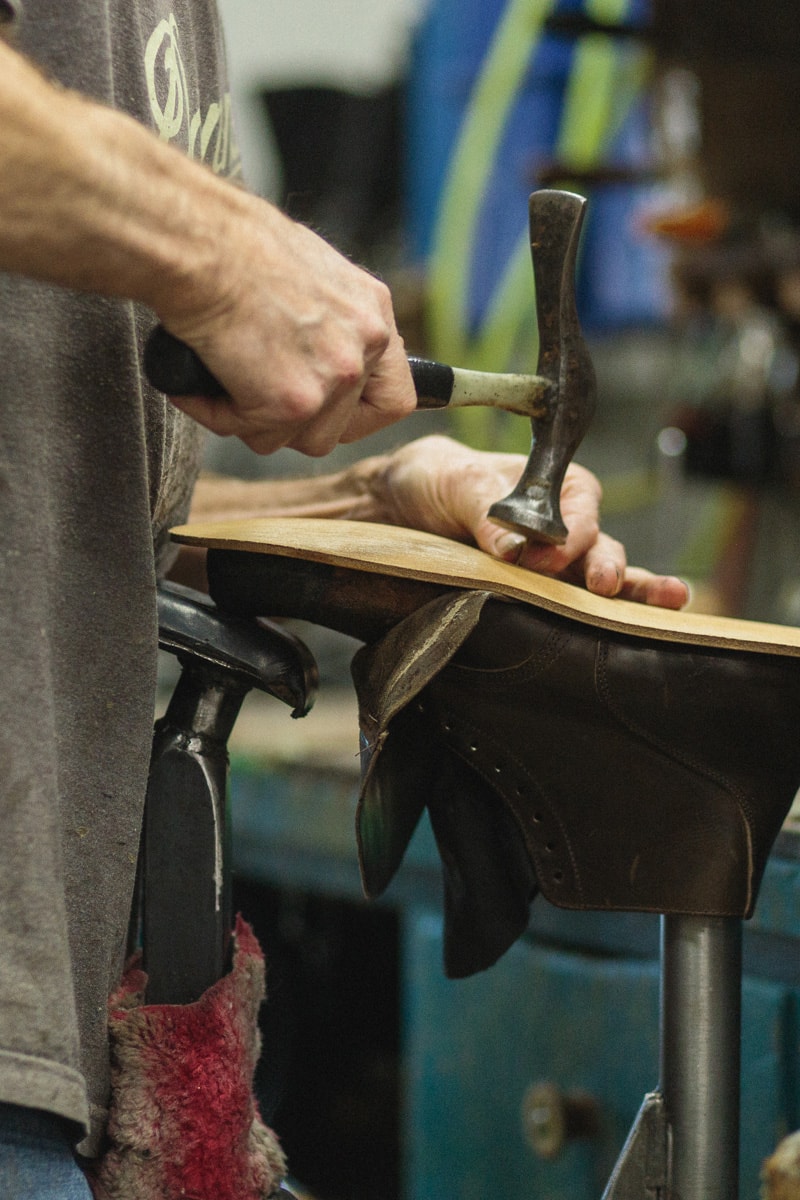 Bottoming
After the lasting process, a heavy, full-grain leather midsole is nailed to the insole and eventually stitched to the vamp of the boot. Depending on the silhouette, the outsole is then either heeled, like a Dainite sole, or a wedge, like a christy or ripple sole. The sole is then stitched to the midsole and vamp, and the heel is nailed on.
5 of 6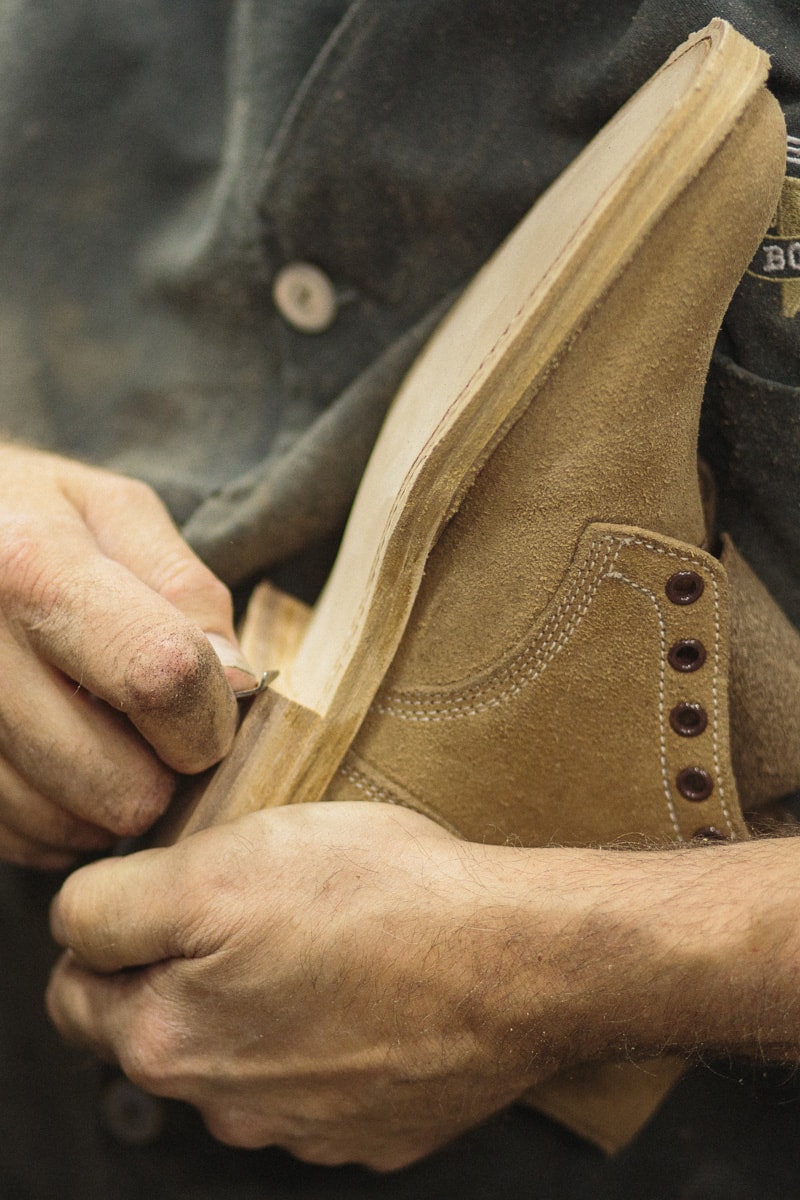 Sanding
Another stage done by hand, bootmakers rub progressively finer grit sandpaper against the edge of the heel and sole to mold them into a more slimmed-down shape. This is done until they are completely smooth. This step is one of the most difficult steps to perform and in particular requires someone who knows the "feel" of the boot to understand that the step is completed. This continues to be done by Glen Viberg — son of founder Ed Viberg — for every pair of boots made.
6 of 6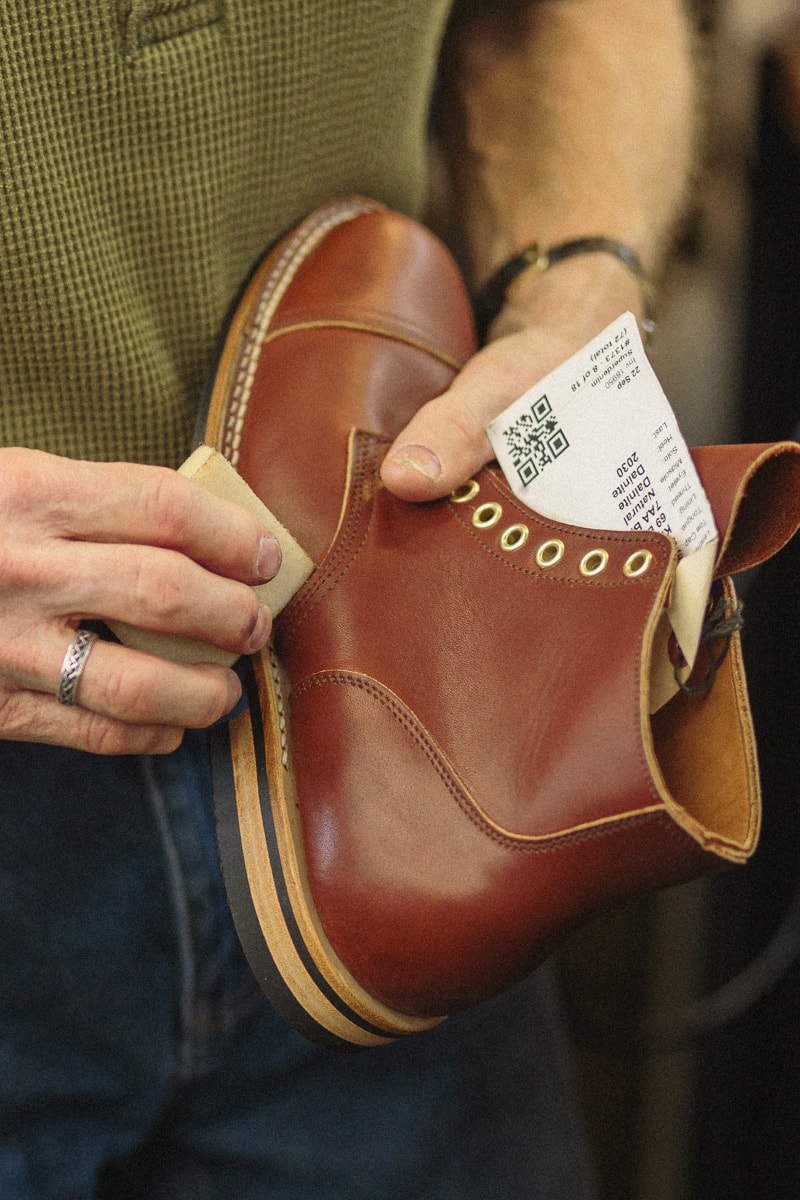 Finishing
Before completion, every pair of boots undergoes major quality control inspection. Here, the upper gets polished and buffed, and the midsole and any other exposed portions of the outsole are clear coated to seal and darken the leather. Each boot is then equipped with a heel seat that's stamped, hand-cut and glued on to cover the visible nails on the inside of the boot. Damage control also occurs, where marks are erased and loose threads are burned off. The boot then gets laced and boxed up to conclude the boot-making process.