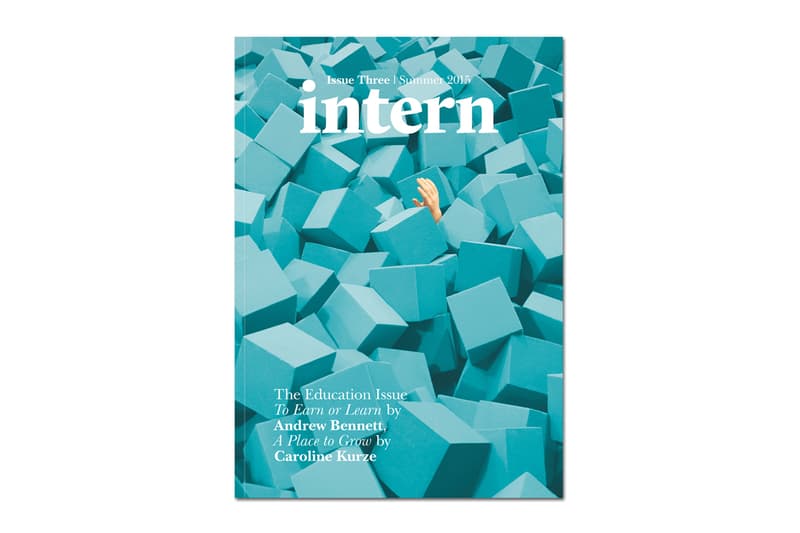 'Intern Magazine' Issue 3
Take a look at the bi-annual publication bringing recognition to those who need it most.
---
Created for and in collaboration with a plethora of up and coming creatives, young publication Intern Magazine is now scheduled to release its third installment titled "The Education Issue." Continuing to bring you a selection of exciting stories curated by a team of equally young contributors, Intern Magazine is helping bring exposure to those who need it most with each bi-annual publication focusing on topical industry perspectives. Issue three is a concise exploration of worldwide creative education and internships with visits to locations such as Amsterdam, Medellin, Chicago, Amman, Berlin, Toronto, Cape Coast, Kansas City and Saxmundham with features from the likes of Eike König, Ryan Gander and Olivia Bee. "The Education Issue" is now available to pre-order directly from Intern Magazine's website for $18 USD with orders expected to ship as early as June 22.