Carlsberg Launches Beer Beauty Series for Men
Danish brewery make bizarre leap into male grooming.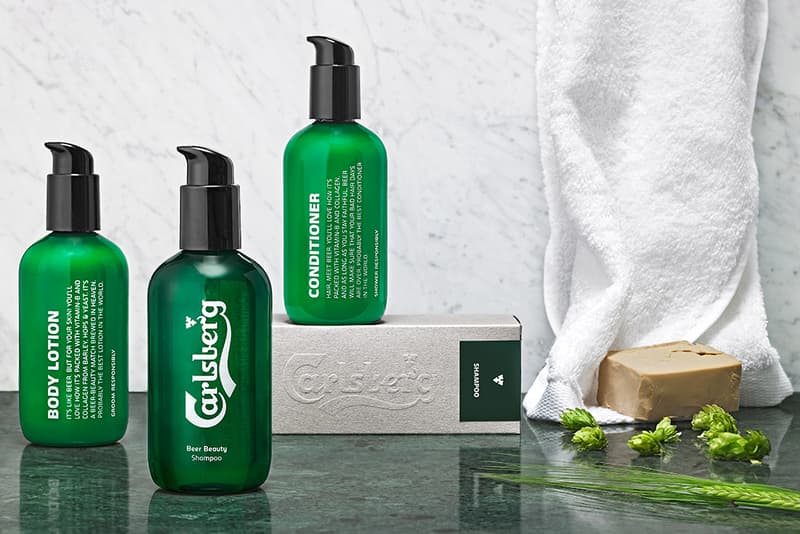 Danish beer manufacturer Carlsberg has entered the beauty market, with a range of male grooming products derived from their world-famous lager. Rich in Vitamin B and Silicium, the selection of shampoo, conditioner and body lotion contains 0.5 liters of real Carlsberg beer and is an absolute first for the brewing community. "The beer is freeze-dried into a powder, and then mixed with organic ingredients in order to create a unique series of products: shampoo, conditioner and body lotion" explains the company's Brewmaster Erik Lund about the limited edition beauty series that will soon be available at thirstforgreat.com and through special events and consumer promotions. Find out more about the products at Carlsberg's dedicated website.