DxO ONE Plug-in iPhone Camera
The iPhone peripheral gives the on-board camera an ample quality boost.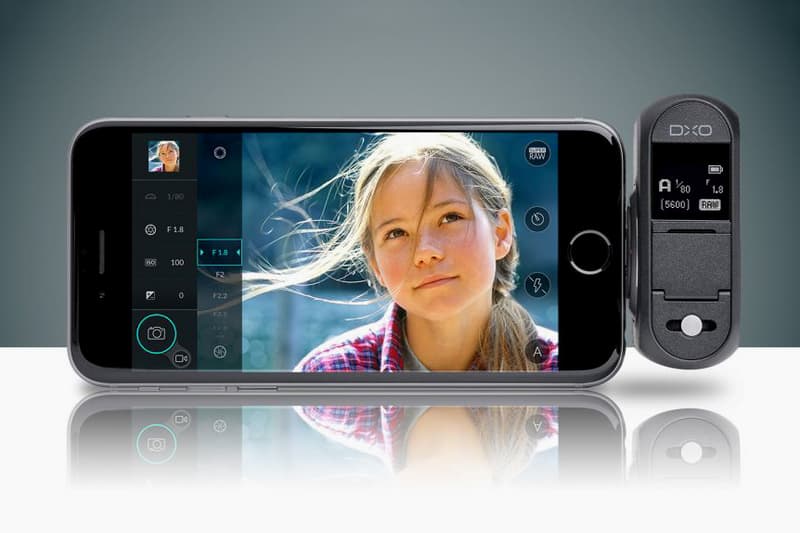 With the iPhone Photography Awards now behind us this year, we see that the iPhone's on-board camera – between the 6 Plus and the still-circulating 5 – is nothing to shake a stick at. However, there's always room for improvement. Mobile photography purists can rejoice at the release of DxO's new ONE plug-in, which adds its bright f/1.8 aperture lens and 20.2 megapixel sensor to the iPhone specs, connecting via Lightning technology. For context, the ONE parallels the sensor size of a full Sony RX1000 body, is packaged in about an inch-thick body. What's more, the functions of a full-fledged DSLR – manually adjustable aperture, shutter speed and ISO settings – are featured on the device. Expected to ship in September, interested parties can pre-order the DxO ONE plug-in online for $599 USD.