Campana Brothers x FENDI "The Armchair of Thousand Eyes"
The Campana Brothers create a rare furniture piece made of FENDI's beloved "bag bugs."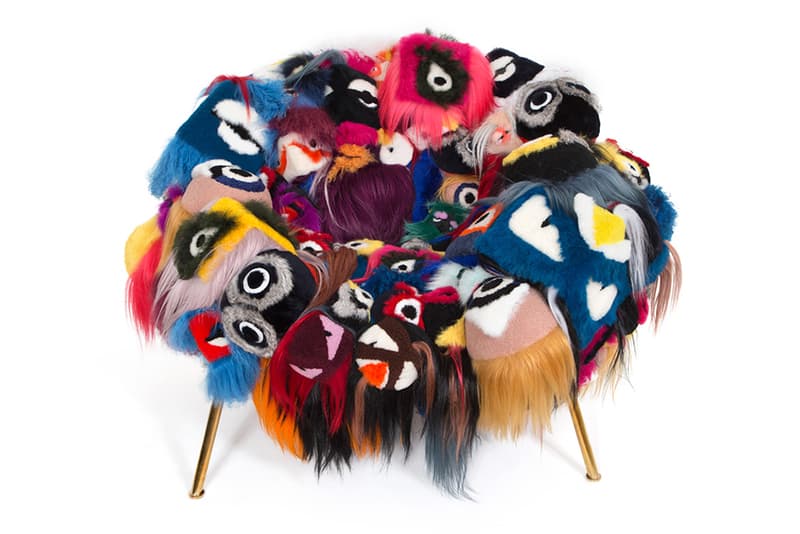 Brazilian designer duo Campana Brothers lend their hand and keen eye for beautiful design for "The Armchair of Thousand Eyes" for FENDI. A combination of gilded brass, kidassia goat fur, shearling, mongolia wool and rabbit fur, the striking home piece is made up of 100 multicolored "bag bugs" — the Italian luxury fashion house's trademark furry monster accessories. The chair was revealed during Milan Design Week 2015 and distinctly recalls the Campana Brothers' "Banquete" chair, one of the duo's most celebrated furniture creations to date. Humberto Campana first conceived the idea for the piece about a year ago when he first saw the charming bag bugs. Would "The Armchair of Thousand Eyes" be a good addition to your home?