Murad Osmann of #followmeto Shares Secrets on How to Turn Instagram Following into Cash
The development of social media, in particularly Instagram, has shifted the way we blog. Instead of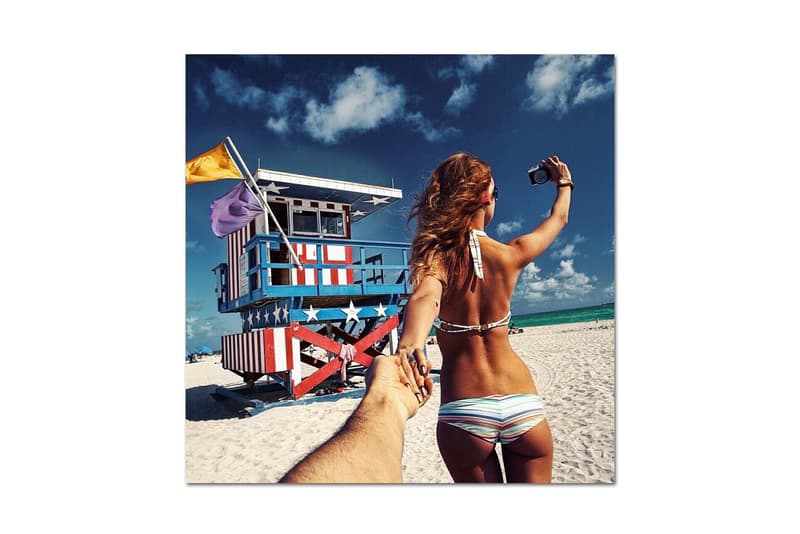 1 of 11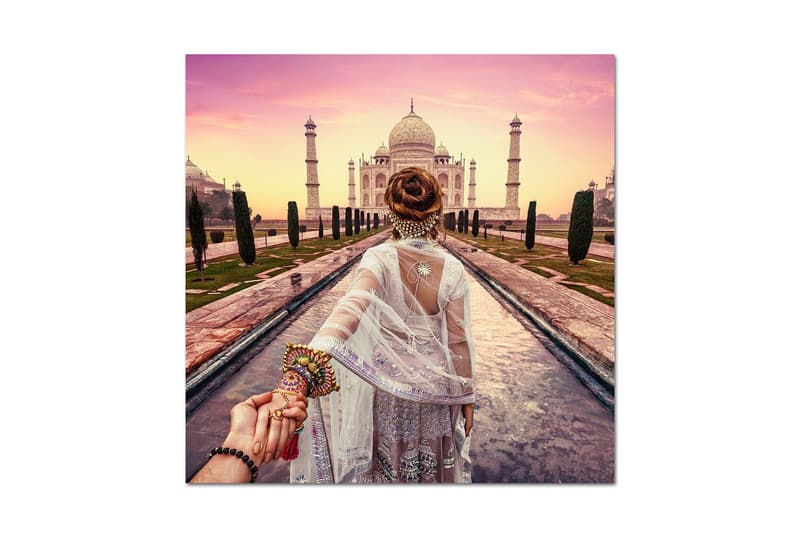 2 of 11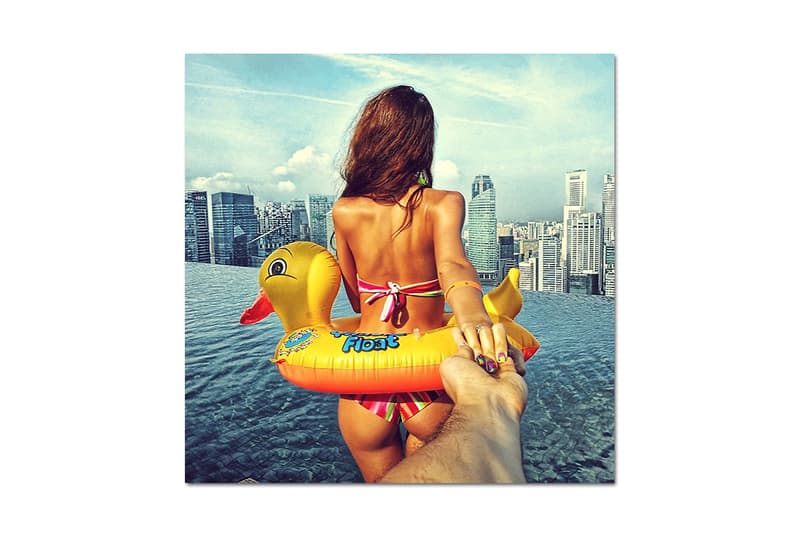 3 of 11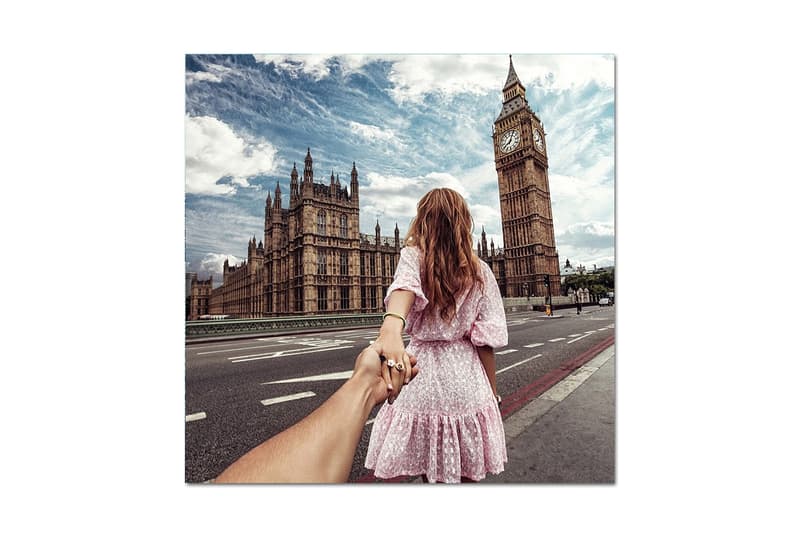 4 of 11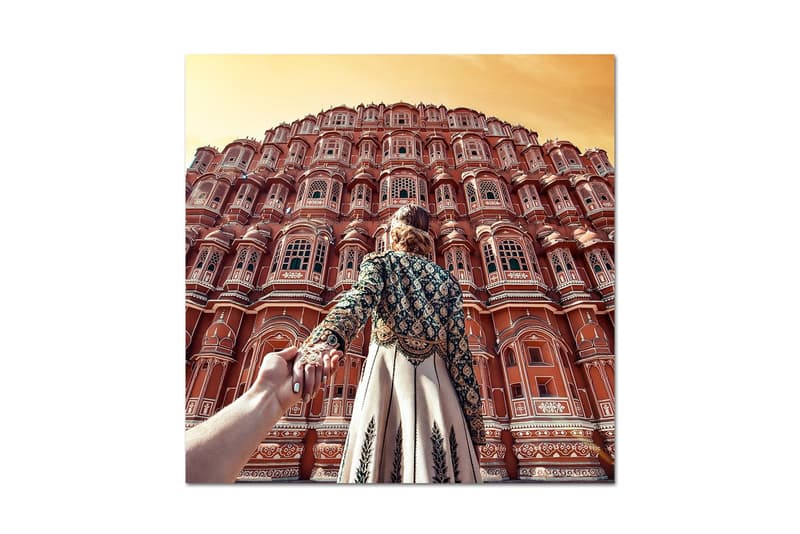 5 of 11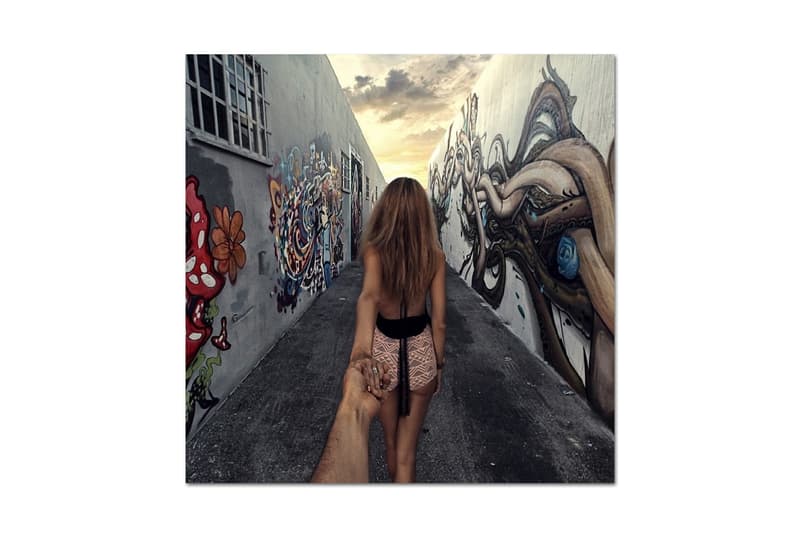 6 of 11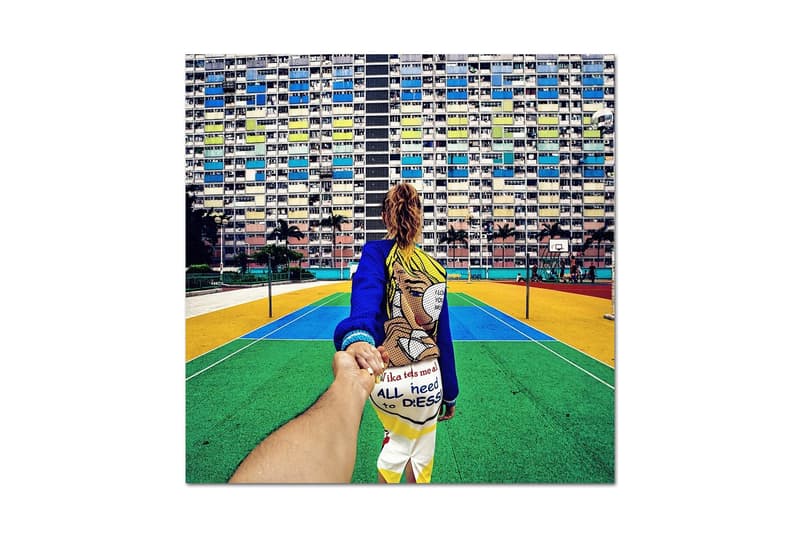 7 of 11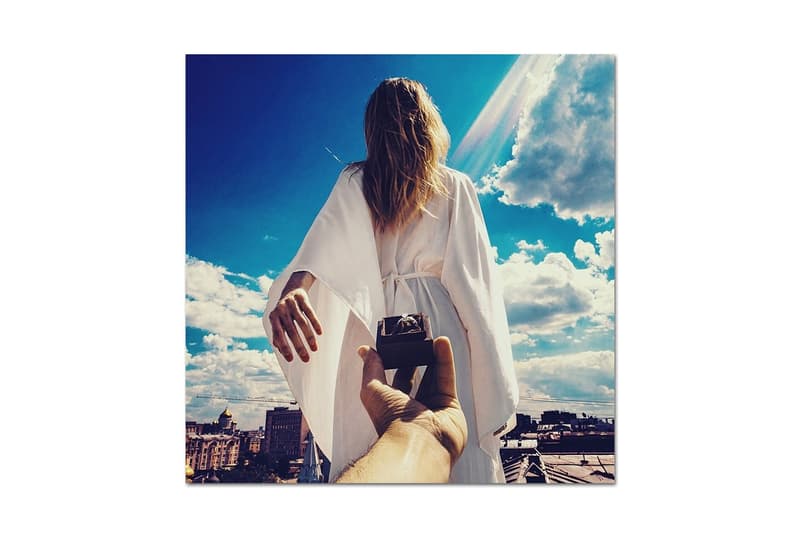 8 of 11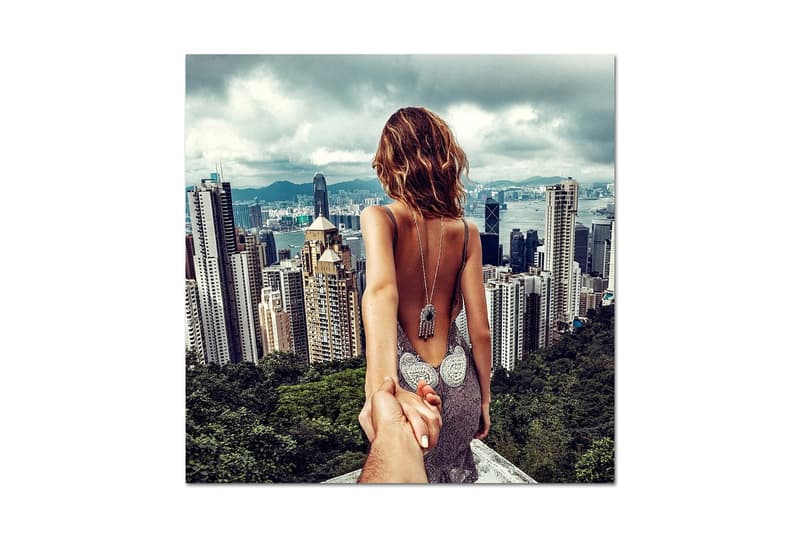 9 of 11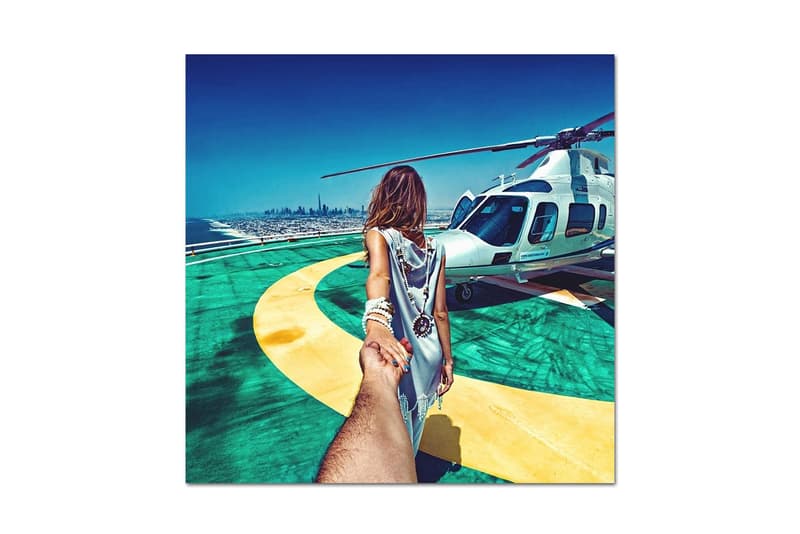 10 of 11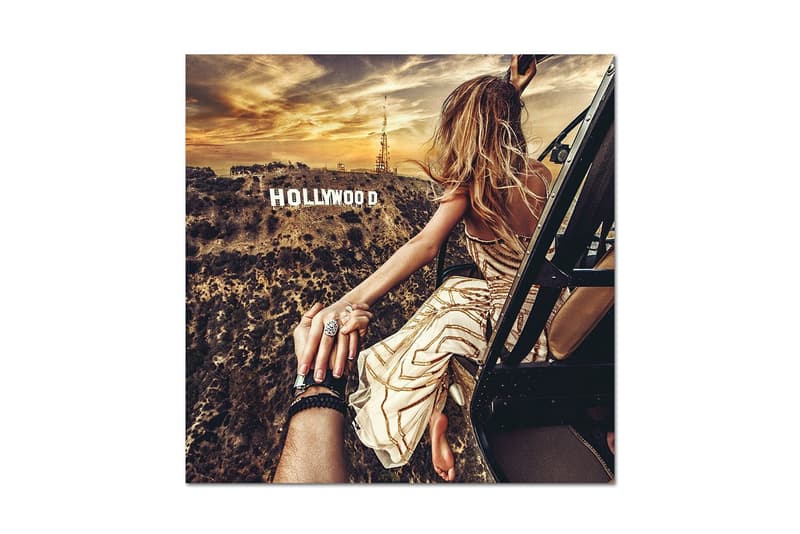 11 of 11
The development of social media, in particularly Instagram, has shifted the way we blog. Instead of posting content on a web log or online journal, smartphone bloggers produce content to a growing and often loyal fan base via instantaneous snapshots. For fashion bloggers, photos often consist of stylized looks in controlled environments, all while depicted in a nonchalance stance. It's not unusual for bloggers to be paid five figures by brands to pose with their friends on a beach or on their couch. After all, the act of spontaneity is key. Experts estimate brands to spend more than a $1 billion USD per year on Instagram posts, a figure that has expedited a new economy.
One of the many users reaping the benefits of the system is Murad Osamnn, Moscow-based photographer and creative who continues to travel to exotic destinations in pursuit of his #followmeto project. In the series, Osman is led hand-in-hand by his stunning girlfriend Natalia Zakharova whose back is faced to the camera. #followmeto started as an accident when Natalia got frustrated with Murad constantly taking pictures during their trip to Barcelona. The first snap was taken when she pulled him forward in a grafitti-covered hallway. The simple photo spring-boarded countless global adventure with nods from tourism boards and creative mainstays like Art Basel. With over 2 million Instagram followers, luxury brands, who want to reach their target audience in subdued ways, are scrambling to collaborate with Murad. In this segment the much herald "social media artist" offers a few tips on how to boost one's social media following, and why brand collaborations should always be dealt in cogitation.
---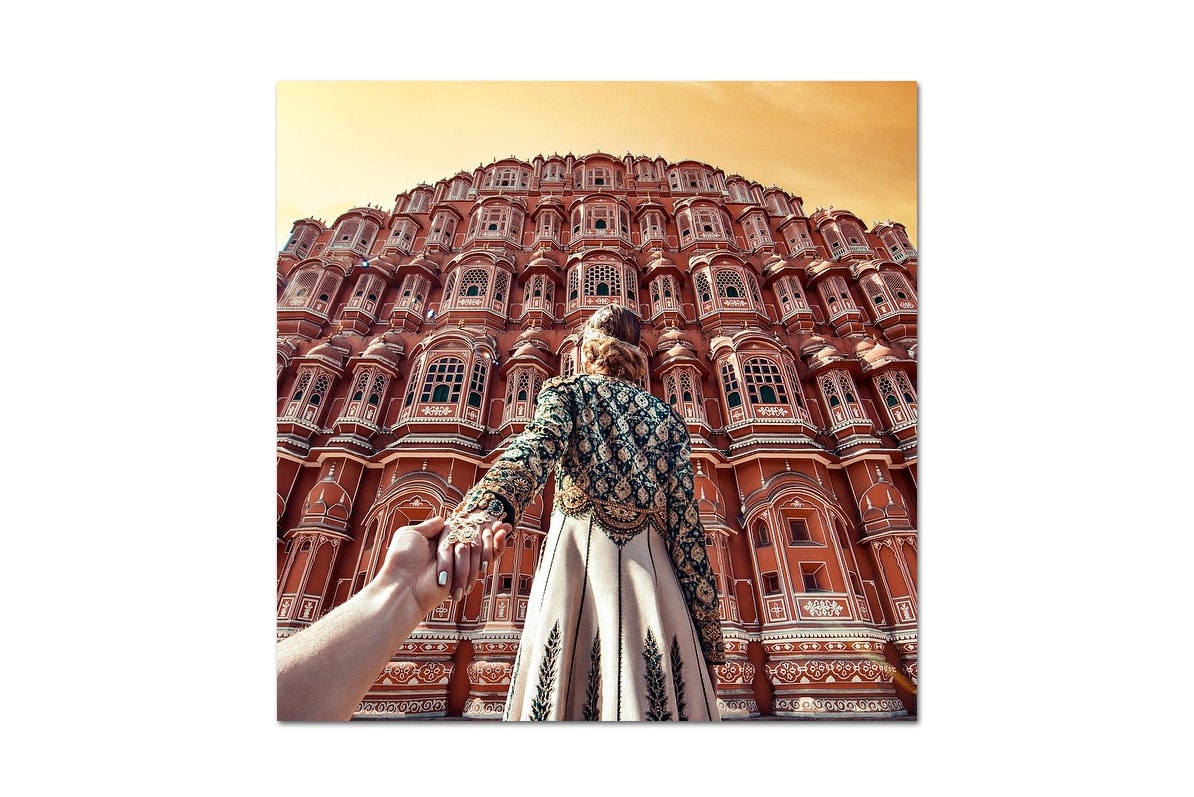 "You can't just blast commercials on your feed. You do that once or twice and you're done"
---
What's your background? Were you ever trained as a photographer?
I finished school in Moscow, where I'm from, and went to study Civil Engineering in Cambridge. After a stint in London, I moved back to Moscow to study photography for two years, then quit the training.
Have you always had the travel bug?
I always wanted to travel. It seems that I'm travelling all the time. In fact, Natalie and I only travel on the weekends. We both work during the week. So we take off Friday to Tuesday for example. It may seem like I'm traveling the world based on the frequency of our Instagram posts for #followmeto, but in reality, I have a full time job in Moscow. A friend and I have a production company. We produce commercials and music videos, and we've just shot our first feature film.
How do you balance #followmeto with your main job?
Traveling from Moscow to almost anywhere else is a substantial hike. Our work allows several time slots in the year for us to travel for a week or two. In January we chose India for nine days. All the rest, we have to choose locations nearby for a couple of days. So it's not like we're going on vacation, sunbathing, going to spas. We won't have time to take well-crafted photos. The first photo I shot in the series was in Barcelona when Natalie joined me on a work trip in 2011. It's funny to think how the project has snowballed.
Working full time in production and multimedia, did you ever intend to start this Instagram as a business?
Not in terms of a business, but I do constantly think of strategies. With Instagram, you have to be clever with each post. You can't just blast commercials on your feed. You do that once or twice and you're done. We've built #followmeto into something bigger than just an Instagram account. We've created a book. We're also offering a full spectrum of collaborative ventures. For example, selling #followmeto as a TV commercial concept.
---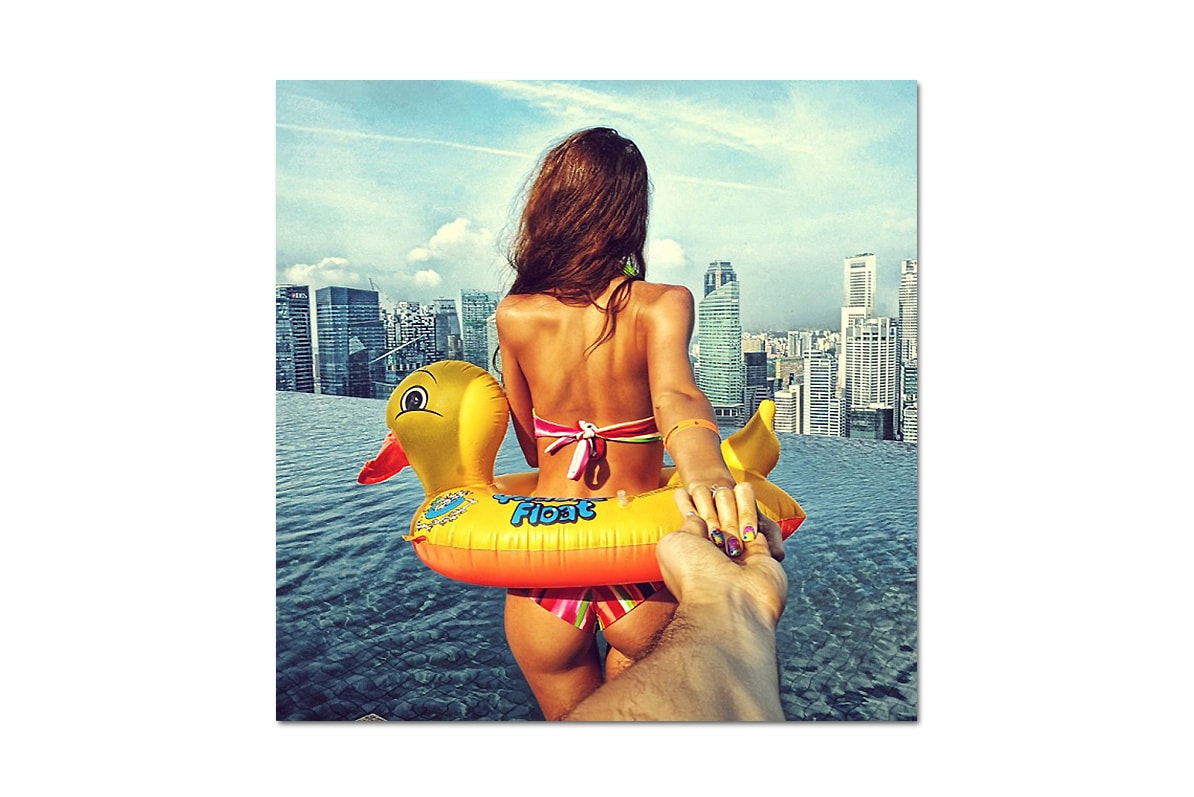 "Through collaborations, you get an exposure to the collaborator's audience. If your feed is interesting enough, you'll get followed."
---
Why are commercial brands drawn to social media influencers as a new form of advertising?
Previously, brands paid a lot for TV commercials. Now the Internet is starting to get some more funds. They're transferring more budgets to the internet because you can connect with the audience faster: right here, right now. The typical commercial project can last for a year before you see something produced, but here you create something with the brand and the response is instant.
I also have a genuine relationship with my followers. I approach Instagrammers when I'm in a city for advice on the best location to shoot. I think genuine relationships are an appealing factor.
You recently collaborated with jewelry brand Bochic on "Le Tour de Bochic" which comprises of imagery shot in exotic locations such as Baku, Istanbul and Petra. How do you choose with whom to collaborate?
Any collaboration has to be perfectly integrated into the #followmeto project. It can't be forced. If a brand is to get involved, it has to look absolutely organic. We want to see a brand engage with the artist rather than just pinning a tag on an art piece. In a collaboration, both parties have to be interested, to be involved. That's why it's called a collaboration and not a paid job. With a paid job, you do what you have to do, collect your money and then bugger off.
What kind of pointers can you provide for Instagram users who are active and is looking into turning their followings into into a profitable career?
Brands are open to collaborating when they see an opportunity for greater exposure at a target audience. If you're confident with your social media account, don't be afraid to pitch ideas to agencies or brands. Natalie and I travel with expenses paid for now because we work a lot with tourism boards.
What's Natalie's role in #followmeto?
She does a lot. She chooses the location. She's in control of all the styling of the shots, the accessories, the clothing. She suggests a lot of pictures herself and kicks in the creative ideas. It's not just me, I wouldn't have been able to do this by myself. She contributes more and more, and I'm just the one who presses the button.
---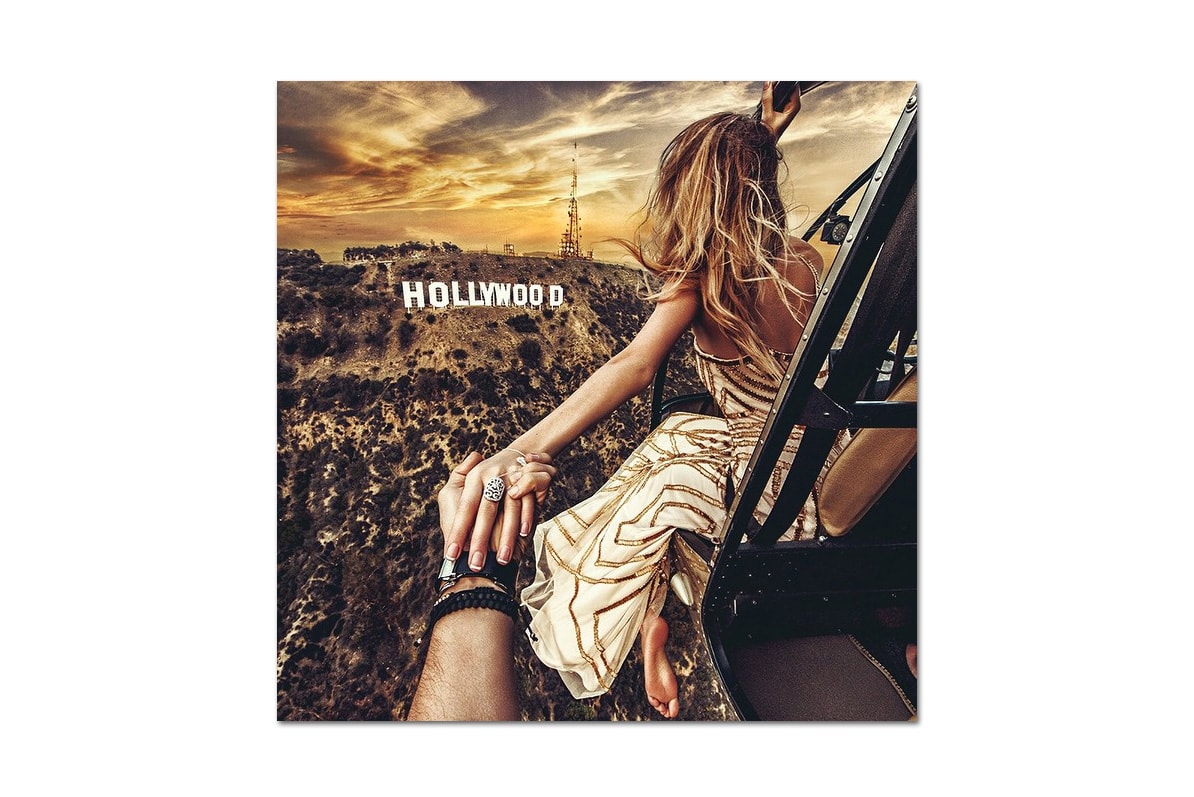 "Sometimes you have to focus on everything other than Instagram first, then the followers will come."
---
What camera do you use? Can you share your presets and filters?
It depends. I used Canon before, but now I use a Sony. It depends on the circumstances and the kind of shot. I started on an iPhone and I was retouching them on Camera Plus app. Then, I realized I wasn't satisfied with the quality of the prints. You really can't make quality prints with iPhone photos. Obviously retouching high quality takes more time, three to four hours. Most of the time we're not satisfied, so we delete the photo and it's annoying because it's a long process.
For me, I focus on make the product first, if the followers come, so be it. My aim is to produce a quality product that'll lead to success, whatever the measurement may be. It's not my target to get followers.
You don't gain 2.2 million followers overnight. How did you build such a following?
There are a lot of contributing factors. We've developed this project through time, collaborating with influential Instagrammers and conducted interviews. We did a collaboration with digital artist Robert Jahns(@Nois7). He added a couple of balloons to a photo I took of Natalie in Jordan. He had 500k followers then. Through collaborations, you get an exposure to the collaborator's audience. If your feed is interesting enough, you'll get followed.
You have to have traditional media contribute too. Even if you're popular on Instagram, it doesn't extend your reach beyond your immediate crowd. Traditional media need to be involved to continue the buzz. You have to constantly work and do projects beyond social media. We've done interviews with NBC, and conducted social projects with Michael Kors. Sometimes you have to focus on everything other than Instagram first, then the followers will come. With that said, you obviously have to have a good feed. Your Instagram page needs to look good if you want to draw in collaborators.
Are you active on other social media platforms?
I have other social media accounts, but they all just connect back to my Instagram. For me it's difficult to gain Facebook followers, but my Google+ account has 1.4 million followers. You have to really understand who uses these forms of social media. I thought no one used Google+, but I guess it's very active. I'm thinking of starting a second account to show behind-the-scenes images of #followmeto. The travel kitchen of the project. It'll be cool to show people how we got to these destinations, our experiences, the hotels we stayed, the brands Natalie's wearing, etc.
Were there any collaborative projects that didn't go too well?
It depends, you just need to find the perfect brands to work with. Some brands don't understand the power of social media; sometimes you need to explain the mechanics and how your work will engage with an audience properly. You have to think of the long run, not just instantaneous success. There are two approaches, you can either create a commercial for people to buy right now, or you create a commercial that leaves an emotion for people. For me, the latter is much more powerful. Brands like Nike they create an emotion and then you fall in love with the brand itself. You don't need to buy this sneaker right after the commercial, but when you go to the shops, you think "oh I remember that cool ad," and then you buy the shoes. You don't get it instantly, that's what happens with social media. Sometimes you do get purchases right away, sometimes you don't. The brand has to understand which way they'd like to go.
Head to Murad Osmann's Instagram to stay updated with his movements.