J.J. Abrams Reveals Potential 'Star Wars' Easter Egg in New 'Vanity Fair' Cover Story
Happy Star Wars Day to all! Now, with Episode VII set to be released this Christmas, May the Fourth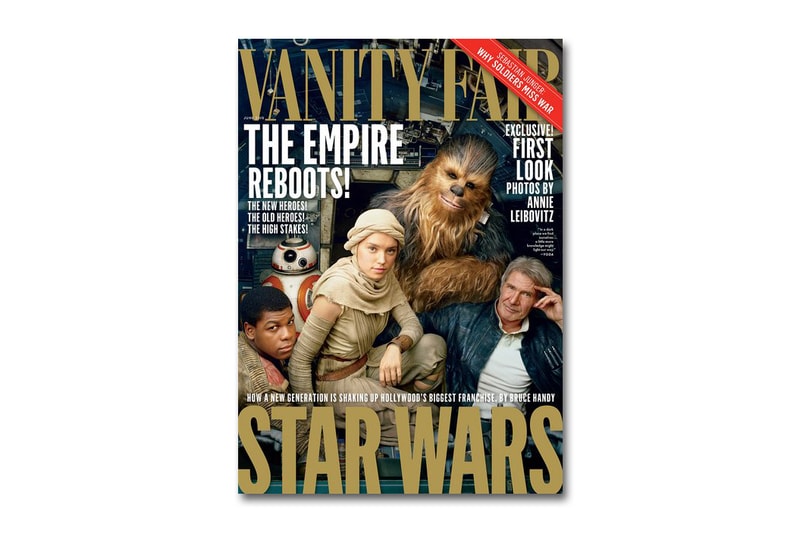 Happy Star Wars Day to all! Now, with Episode VII set to be released this Christmas, May the Fourth wouldn't quite be complete without at least a little bit of news and/or photos pertaining to the highly-anticipated film, would it? Thanks to a preview of Vanity Fair's June issue cover story on the next installment in the beloved franchise, us fans are getting quite the treat today.
First off, it's been revealed that director J.J. Abrams is seriously considering throwing in an Easter egg that will make just about everyone smile with absolute glee, but apparently "only three people will notice it": a sight of Jar Jar Binks' bones in the desert. That's right, if Abrams goes through with his decision and if we can spot it, the man will be displaying Jar Jar's remains in a scene as confirmation that the annoying Gungan is indeed very, very dead.
Second, the publication gives us a look at never-before-seen characters' portraits captured by veteran photographer Annie Leibovitz. These include shots of an unmasked Adam Driver as the villainous Kylo Ren, Oscar Isaac as pilot Poe Dameron standing next to his X-Wing, Lupita Nyong'o covered in CGI tracking dots that will transform her into Maz Kanata on-screen, and more. Then of course there's the cover itself, which features Daisy Ridley, John Boyega, Harrison Ford, the BB-8 droid, and Chewbacca all looking their best for the camera as they pose in the Millennium Falcon's cockpit.
Finally, Vanity Fair has also released an exclusive behind-the-scenes video of Leibovitz's photo shoot when she was on set, and the clip includes brief commentary on the film from both Ridley and Abrams.
Not a bad way to kick off Star Wars Day considering what we've been given here. Those who are interested in getting a full look at the issue can grab a digital edition on May 7 and the physical copy at newsstands on May 12.