Every Car in 'Mad Max: Fury Road' Explained
If you haven't seen George Miller's newest installment Mad Max: Fury Road yet, it's a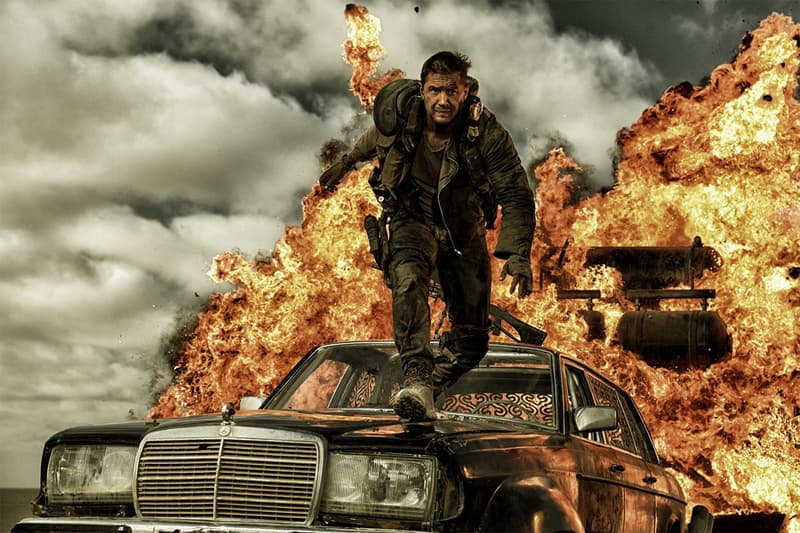 1 of 12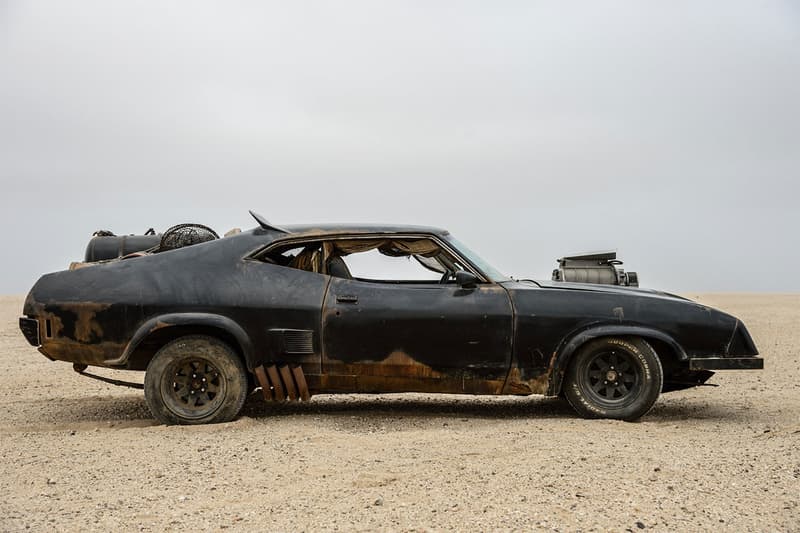 2 of 12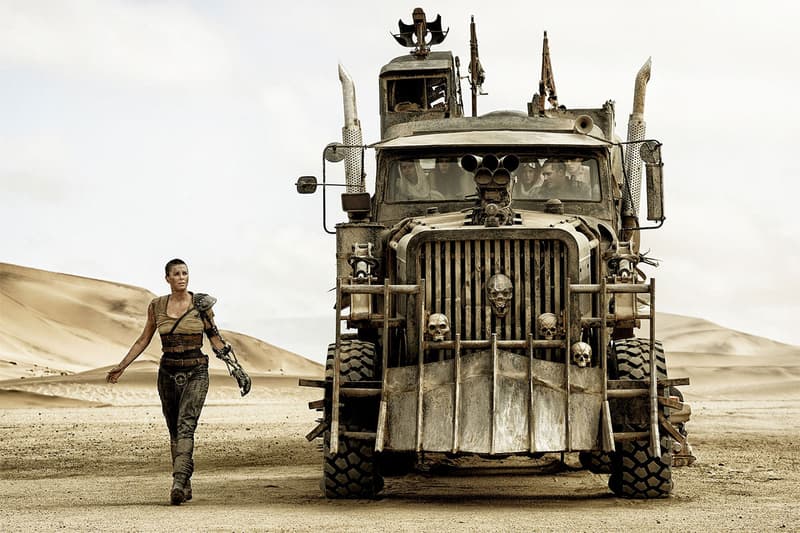 3 of 12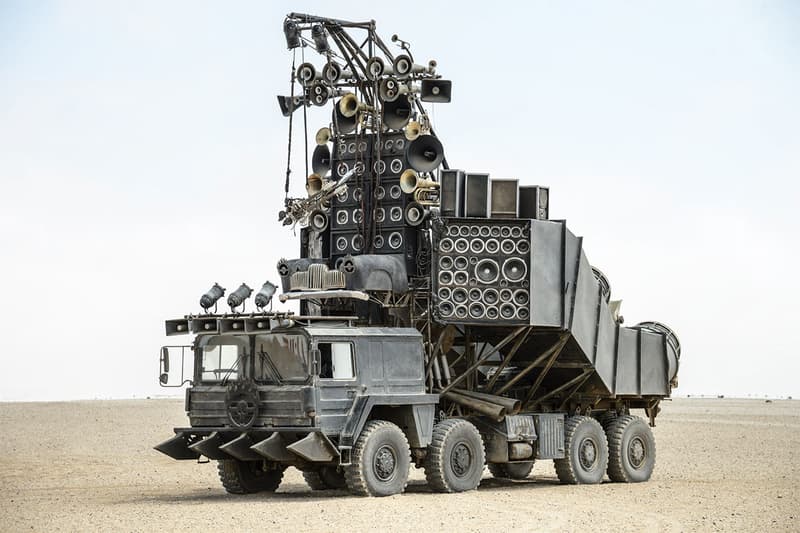 4 of 12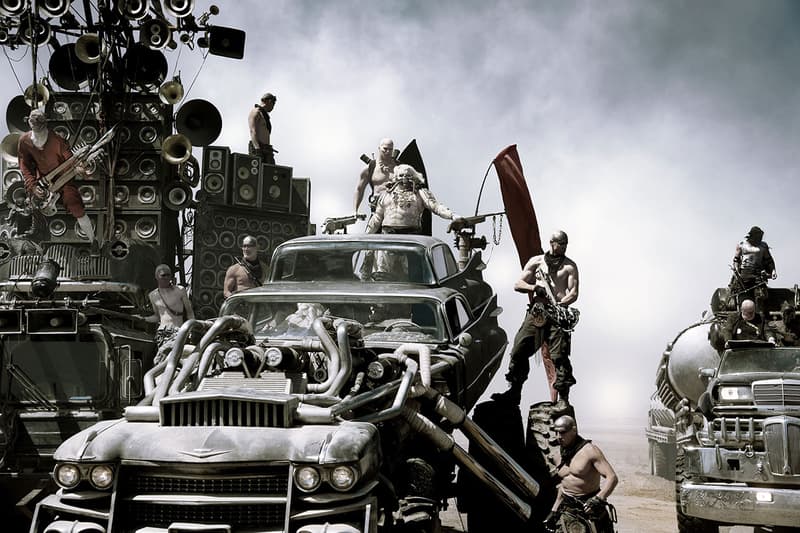 5 of 12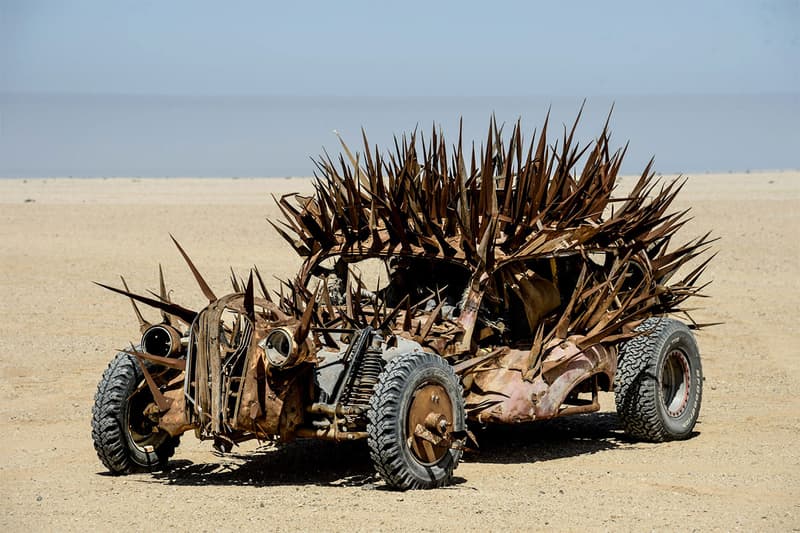 6 of 12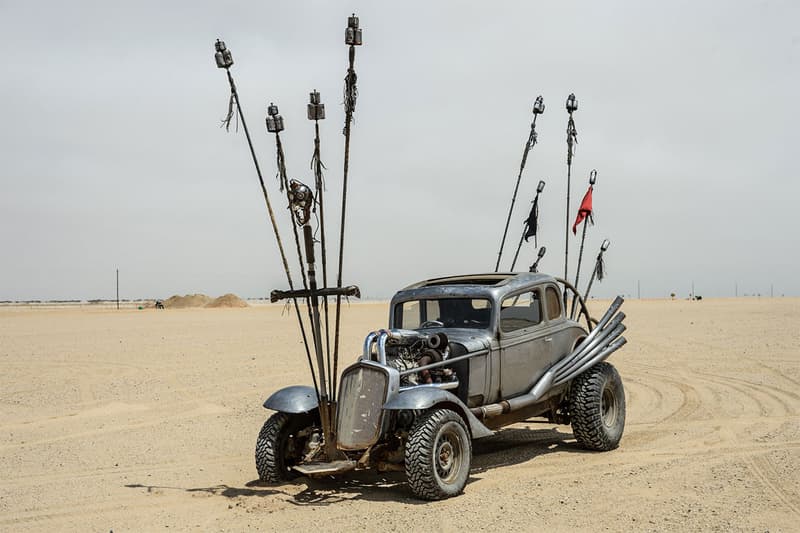 7 of 12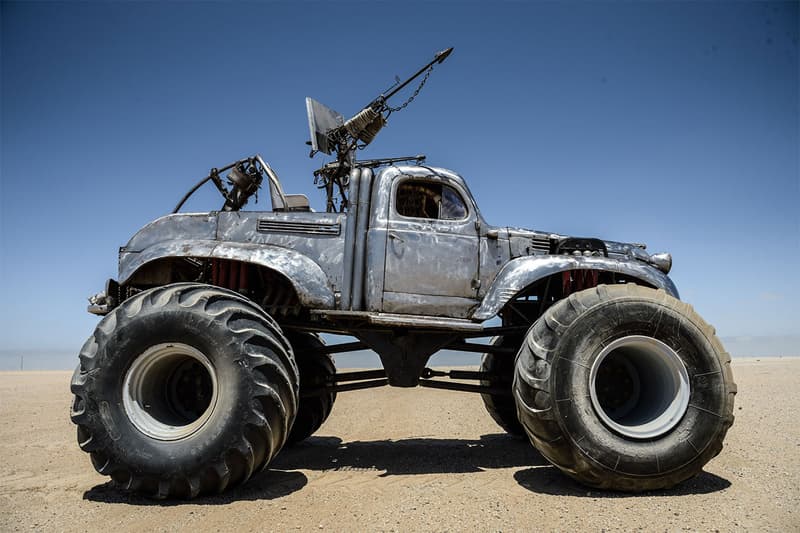 8 of 12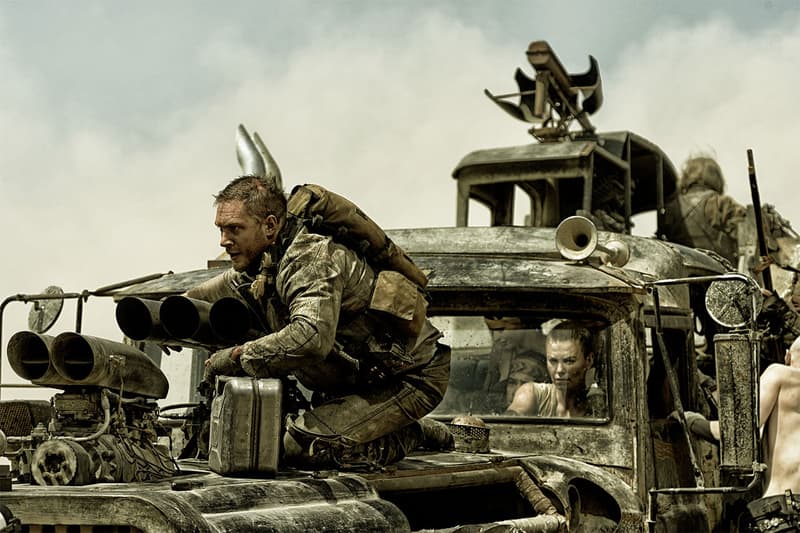 9 of 12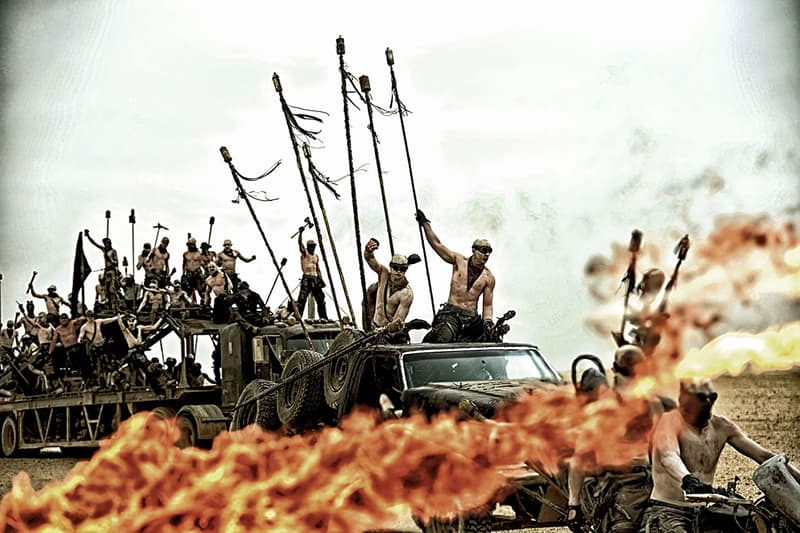 10 of 12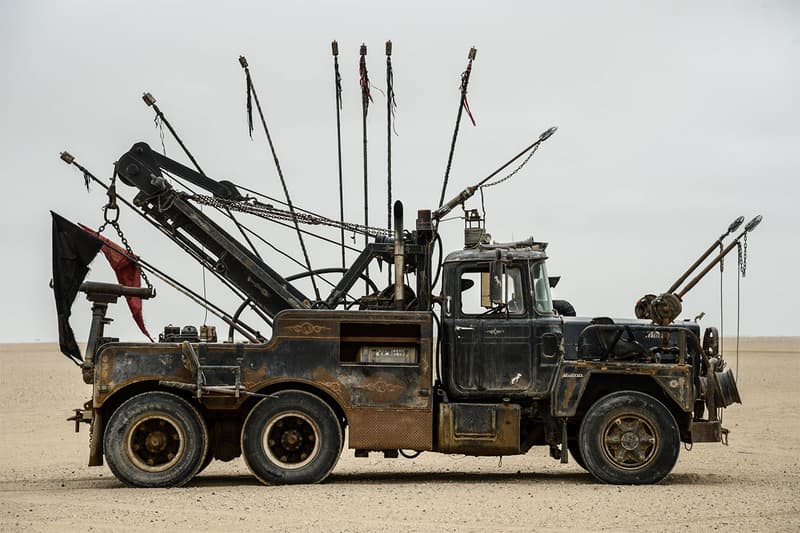 11 of 12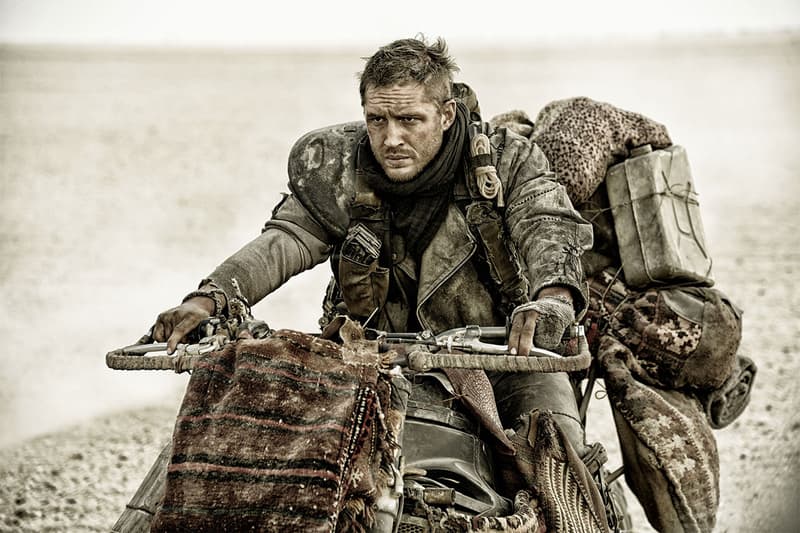 12 of 12
If you haven't seen George Miller's newest installment Mad Max: Fury Road yet, it's a post-apocalyptic tale that's packed with explosive action that's completely unparalleled to date. The film had every attention to detail addressed from the costumes to the set props, and automobiles were no exception. Thanks to art director and production designer Colin Gibson, the film's roster of cars varied from souped up Chevys to outrageous war machines built with vintage car parts Gibson collected over a number of years as he salvaged far and wide in countries like Namibia and Australia. Gibson created 150 car creations total, each of them unique in their mechanics and designs, that also maintain the dusty aesthetic of the new world's vast desert wasteland. It's important to note that every stunt in the action-packed film is real, and more than half of the cars were destroyed during filming where drones and helicopters captured high-speed car chase scenes of 80 cars gunning through the desert at 80 km/h (approximately 50 mph).
Mad Max's Interceptor:
Staying true to the Mad Max franchise, the lead character — played by Tom Hardy — is seen with his black 1974 XB Ford Falcon Coupe. His trusty car is souped up with a number of new weaponry, four-wheel drive, a new chassis, a monstrous engine and a new matte silver polish.
Furiosa's War Rig:
The bionic-armed heroine Imperator Furiosa — played by Charlize Theron — drives a Chevy Fleetmaster that's blended with a Czechoslavakian Tatra to become a powerful 18-wheeled six-wheel-drive truck that runs on twin V8 engines. It features a large fuel tank, a fuel pod trailer attached to the back, and a hull made of Volkswagen Beetle and Track cabin shells. It's also decorated with Citadel emblems throughout, such as the skull logo on its wire-work steering wheel.
Doof Warrior's Doof Wagon:
The massive Doof Wagon housed one of the funniest characters of the film: the Coma-Doof Warrior, otherwise known as the flamethrowing-yielding guitarist. An entire wall of speakers and sub-woofers, a supercharged V8 engine, and air conditioning ducts come together in a beast of a machine that Warner Brothers calls a "sonic carmageddon." The Doof Warrior is strapped to the car's mobile stage with multiple bungee cords where he shreds his double-necked electric guitar that spews flames as he leads a sort of war cry during battles.
Immortan Joe's Gigahorse:
Citadel's ruthless leader Immortan Joe — played by Hugh Keays-Byrne – leads his troupe of War Boys with a war machine that's basically a siamese twin a 1959 Cadillac DeVilles that's equipped with two V16 engines, a whaler's harpoon, a flamethrower, a custom gearbox, two-meter high double-wide wheels, and jacked-up fins along its side and rear.
The People Eater's Limousine:
The devilish bureaucrat The People Eater — played by John Howard — spearheads his Gas Town army in a monstrous stretch Mercedes-Benz limo that features a double-barreled flamethrower, lattice-cut windows, triple exhaust pipes, a polished silver finish and an excessive amount of car grills on the front. 20-foot-tall "metronome poles" protrude from the top where real actors swung back and forth during fights, while at the back, the stretch limo housed the Doof Wagon: a group of drummers who pounded tribal-like drums during war scenes.
The Buzzard Tribe's Spiked Jalopies and the Buzzard Excavator:
The Buzzard Tribe's automobiles are characterized for their protruding steel spikes, used to tear at opponents' vehicles during battle. The Buzzard Excavator is a M.A.N. 6X6 tractor with 1,757 of these spikes covering its entire body. That's also the same amount of quills found on Australian anteaters which are native to the area the film was shot.
Nux's Chevrolet Coupe:
Young War Boy Nux – played by Nicholas Hoult – drives a '32 Ford Deuce five-door coupe that was "fetishized" with a super-turbocharged, nitrous-boosted, steel coil V8 engine, huge exhaust pipes off the side and canted wheels.
Rictus Erectus' Bigfoot:
Immortan Joe's son — played by Nathan Jones — rides in a four-foot suspended Fargo truck from the '40s that features a supercharged V8 engine, a belt-driven machine gun, a harpoon on top, and massive 66-inch all-terrain tires with heavy axles from a military supertanker.
The Bullet Farmer's Tank:
The Bullet Farmer — played by Richard Carter — drives a Valiant Chassis from the '70s that's blended with a US Ripsaw Tank. It features a water-cooled Merlin V8 engine, a torpedo, a machine gun and tank treads, as well as some aviation parts such as its huge armory and sharp mouth of bullets.
The War Boys' Claw Cars and the Ploughboy:
The Citadel's War Boys ride in the Claw Cars, muscle cars and hot rods from 1940-1989 that are characterized for their curvy muscles and stiff chassis. Their roster includes revamped International Utes and a heavy Ford F250 tow truck with large front digger claws, rakes and anchors. The Ploughboy is basically an EH wagon that's equipped with hydraulic ploughs and harpoon weaponry.
The Rock Riders' Motorcycles:
The Rock Riders glide through the desert in Yamaha and Gas Gas motorcycles that are equipped with supercharged caltrops as weaponry. Every stunt seen jumping over cars to throw hand grenades was real.
The Vuvalini's Motorbikes:
The Vuvalini women rode a variety dirt bikes and old touring bikes — such as BMWs and Royal Einfelds – that were stripped down to their leather seats and boosted with small details like jack hammers and washing lines.