On the Road with MR PORTER x HYPEBEAST: Sean Lee-Davies Speaks on the Current State of Photography and Environmentalism
Following our chat with actor-designer Godfrey Gao, we sat down with photographer, filmmaker and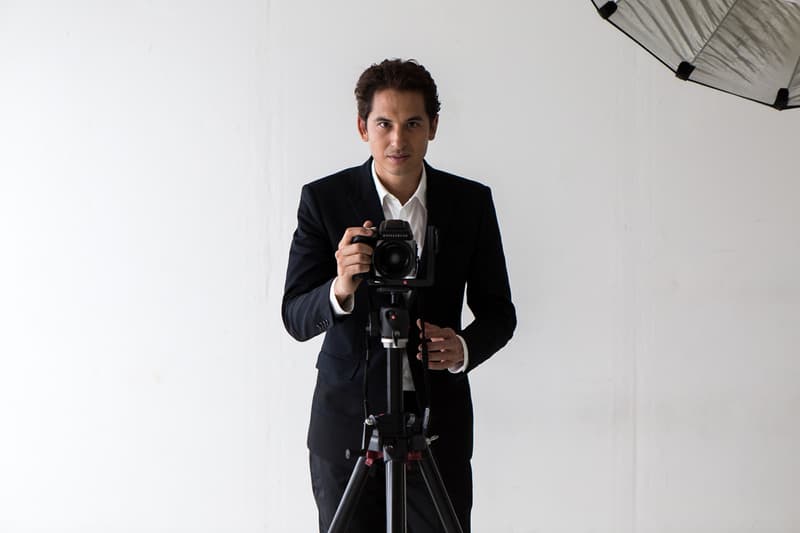 1 of 10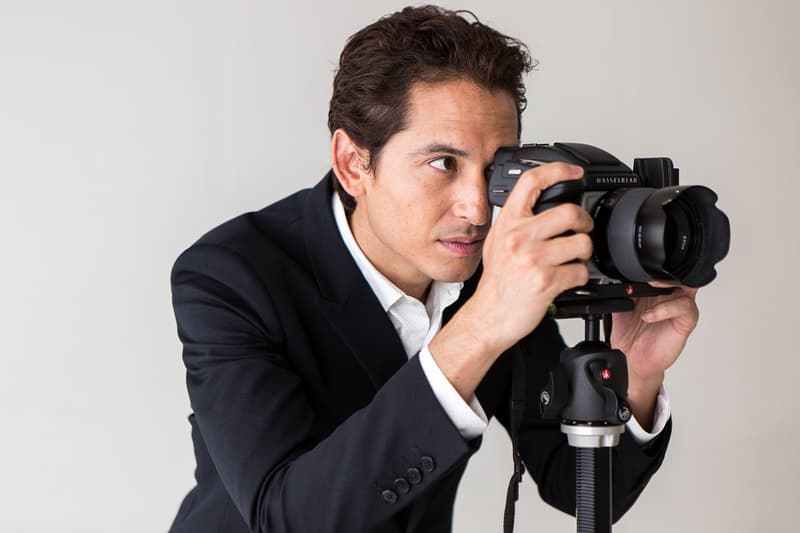 2 of 10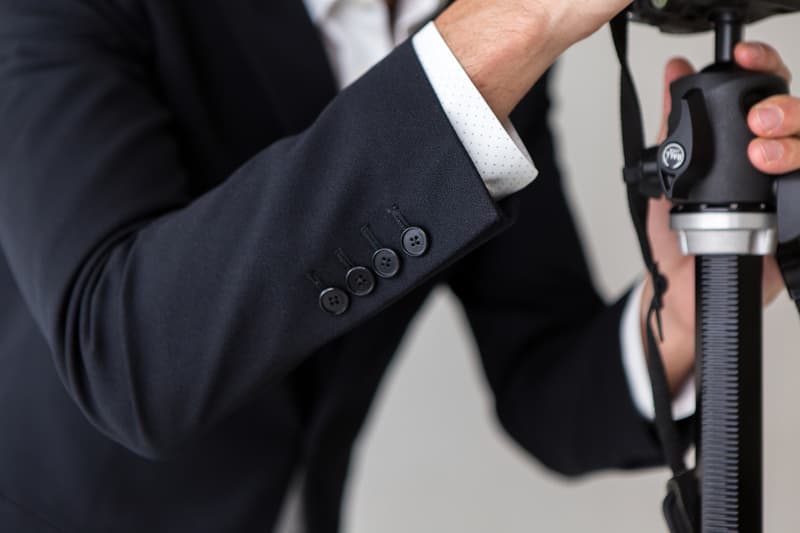 3 of 10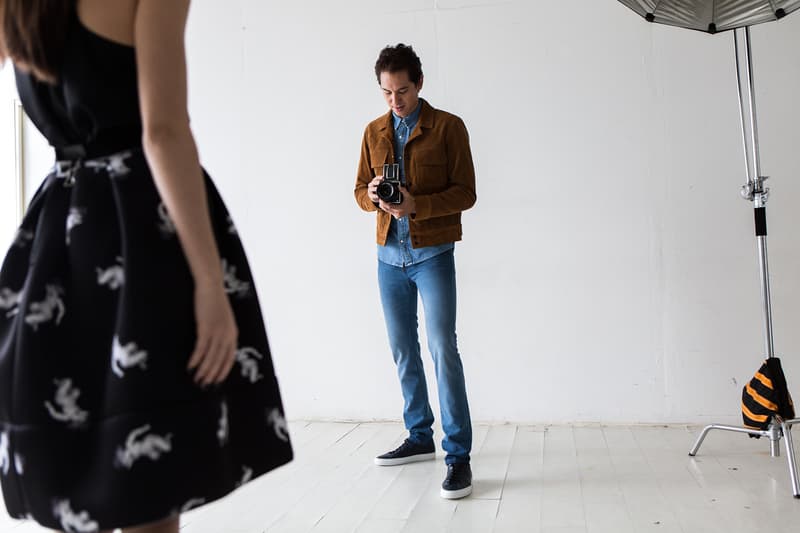 4 of 10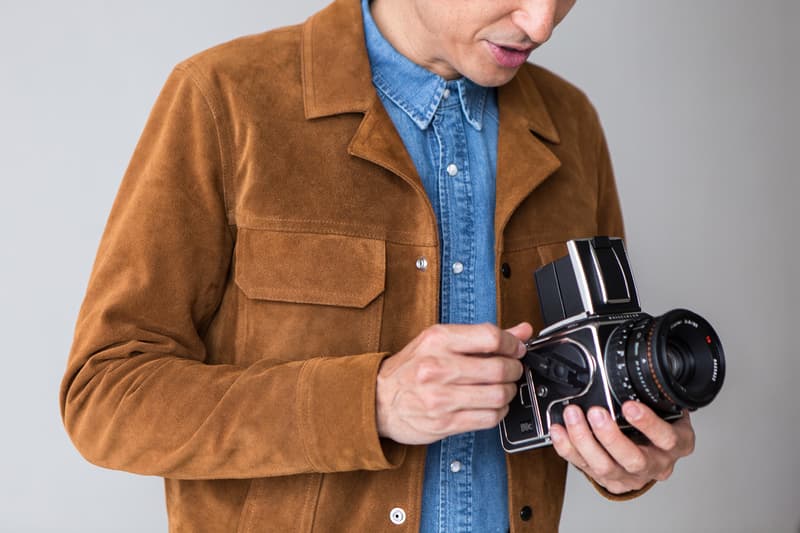 5 of 10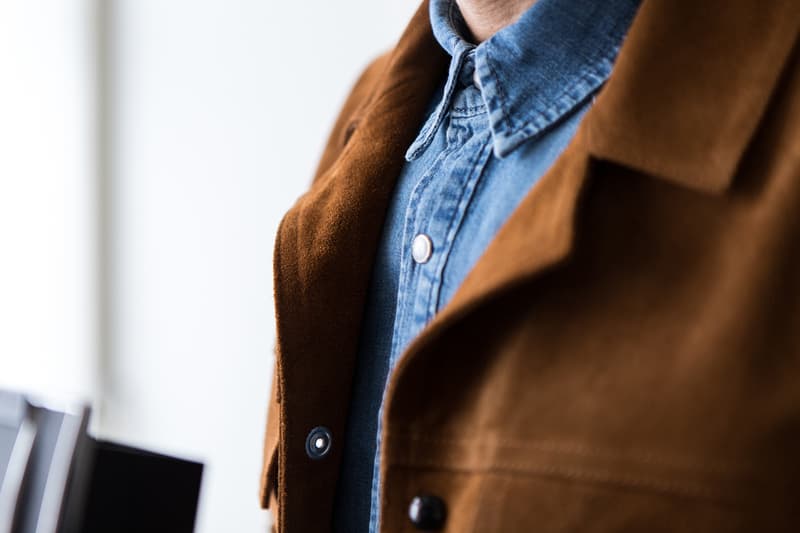 6 of 10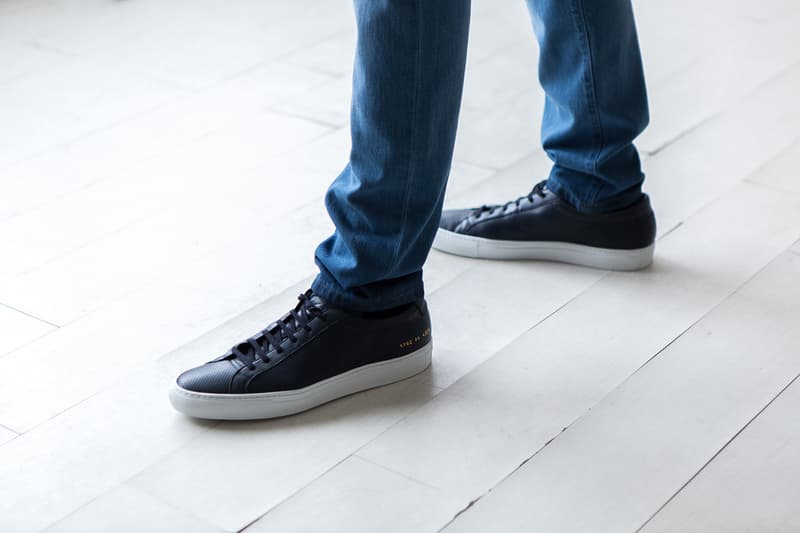 7 of 10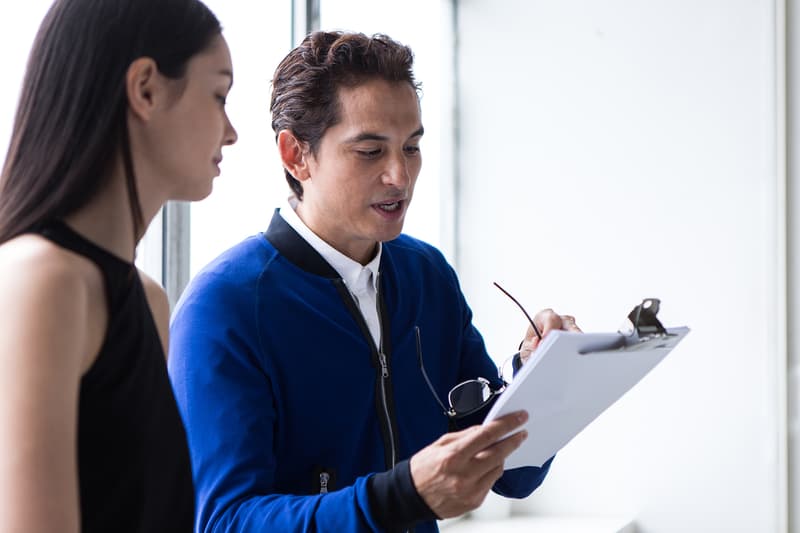 8 of 10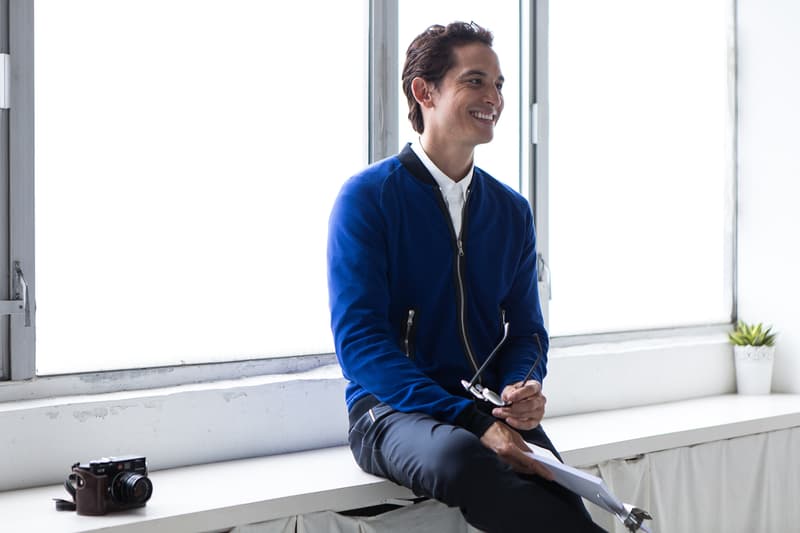 9 of 10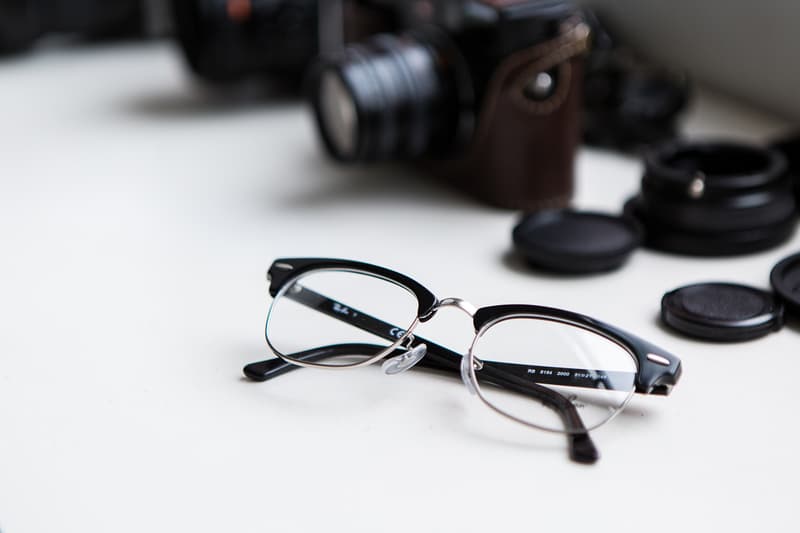 10 of 10
Following our chat with actor-designer Godfrey Gao, we sat down with photographer, filmmaker and conservationist Sean Lee-Davies. During his years as a magazine editor and photographer based between London and China, Sean interviewed and photographed some of most famous personalities in the world, from Marc Jacobs to Yao Ming. Having since shifted to the world of film, Davies, through his production company Activis Media, has written, directed, produced and hosted feature documentaries and TV shows for the likes of National Geographic and Channel News Asia. What's more is that the globetrotting creative uses these artistic mediums to promote awareness for various conservational initiatives, from climate change to animal poaching.
With a number of new projects in the works for the coming year, Sean talks to us about discovering photography, the impact of Instagram on his beloved art form and his non-profit agency, whist modeling select items from MR PORTER's 2015 spring/summer collection.
Can you introduce yourself and what you do?
I'm a fine art photographer, TV and film director/producer and conservationist. I run my own production house called Activism Media that produces high-end, premium content across multiple digital platforms for luxury brand clients.
What initially drew you to the realm of photography?
I remember picking up a dusty Nikon FM2, which my father owned, and thinking 'wow.' It was bashed up, but it was a window into a world of adventure, travel and truth. When I went to boarding school, there was darkroom which no one ever used, because photography wasn't cool. But it piqued my curiosity. I'll never forget walking into that very dark darkroom for the first time and feeling my way around until I found the light switch. I had entered a new realm, and that darkroom became my little escape on the weekends. Soon I was in there every spare moment that I had, teaching myself how to develop black-and-white prints, even climbing through windows when the building was closed. There's still something magical about traditional black-and-white developing that digital photography will never match, and it's a true art form in my opinion.
It wasn't until I started work in magazines that I became a professional commercial photographer.  I used to work in magazines, eventually as director of editorial and photography for Asia Tatler, and I was lucky that I was able to write and photograph at the same time, which is unusual in the publishing world. During that time I photographed and interviewed some of the biggest celebrities in the world, and also built my fashion commercial portfolio.
How do you feel the craft has changed over the course of your career?
There's too much photography now in the world unfortunately. When I was growing up, I subscribed to National Geographic and Dazed and Confused and I would savor every page when they arrived in my mailbox. Now, we are bombarded with literally thousands of images every day. There are so many photographers now and the level of digital photography is truly phenomenal compared to what it was say 15-20 years ago.
Photography has become the currency of social media, and of course smartphones and apps like Instagram have had a huge role to play in this. According to Instagram, there are approximately 60 million photos uploaded everyday! Not only have these sites and apps democratized the industry, they have allowed an outlet for millions of amateur photographers to be seen whereas before it was confined to the few who could afford the equipment and who could get published in print. And the quality is damn good! Which is why I focus more on my fine art film photography these days as I feel that's more an art form.
What do you enjoy shooting the most?
What interests me most is the relationship between humans, the wild and the capitalist world. We think of ourselves as masters of nature but as individuals, humans are very vulnerable opposed to other animals.  It's only as societies in our cities, ironically, isolated from nature, that humans believe they are 'strong' and independent from nature. That thinking is what will get our species in trouble in the long run and that's the area that I'm exploring with my work now.
What are some of your most important tools in terms of photography equipment?
I use my Hasselblad 50C for most commercial projects as well as my fine art photography. If I'm outdoors and shooting film, I'll use a Mamiya 7II setup, which is phenomenally sharp. If I have a photojournalist job, I'll use my Nikon D810. For street photography, I'll use my Leica M and a 50mm f1.4 Summilux because of the rangefinder feeling that is unique to Leica.
What is one of the most interesting things photography has taught you?
Photography has taken me around the world and I've met so many people as a result of being a photojournalist. First and foremost, photography has taught me how to engage people very quickly. As a portrait photographer (as opposed to paparazzi) you have to earn that person's trust and see beyond appearances to find some truth in a very short space of time. Photography has also taught me that there are always multiple ways of seeing things. Finally, photography has opened me up to the marvels of the natural world as I've explored places, both above and below ground, that I would never have dreamed of visiting without a camera in my hand.
You've taken a strong stance on environmentalism, how important is this to you and where did it stem from?
I grew up in the UK countryside, which I think implanted a love of the outdoors and nature in me. Moving to HK in 2003, I was exposed to China's meteoric growth, but also the rampant air and environmental pollution that came with it. While I was an editor, I traveled extensively around China and Asia seeing the unfettered environmental destruction that was taking place. That's when I started looking into environmental issues. In 2010, I directed and produced a documentary for National Geographic about young people living with cancer. For that project I researched the link between our health and the environment, and it was quite evident back then that there is a strong link between our environment and soaring rates of cancer. That created an even bigger desire to try and investigate our relationship to the natural world.
In 2011, I started a non-profit organization called Project C:CHANGE, which is a media awareness campaign designed to spread awareness about climate change and conservation issues. We started by climbing Mt. Kilimanjaro in Tanzania to raise alarm about climate change as the glaciers there are rapidly receding and will be gone in the next 10-15 years. In 2012, I hosted and produced a show called "Fill My Tank" where I drove from Singapore to Cambodia all on waste cooking oil, promoting waste conversion and third generation biofuels as a low carbon alternative energy source.
For my new TV show coming out later this year, I travel around Africa and also Asia to see some of the great wildernesses and conservation areas. The specter of illegal poaching has reared its ugly head, and the endangered wildlife trade is now one of the largest illegal trades in the world. During the show, I investigate the illegal poaching trade in Africa and Asia which is killing, on average, one elephant every fifteen minutes and one rhino every five hours. This TV show will also lead up to my exhibition called "Love Is Wild" featuring endangered species photographed around the world. The proceeds will go towards selected charities trying to save these animals from going extinct in the wild. The exhibition will launch in Hong Kong in October of this year, and will then travel throughout Asia.
Do you feel that the regional sentiment regarding environmental concern needs to be bolstered?
Absolutely, there's still too much emphasis on growth and capitalism in Asia with little regard for environmental consequences. Capitalism needs to factor in the environment as an internal cost. Our ecological footprint is already way too high. According to one study, we already consume 1.5 times the amount of resources that the planet can provide. The result is collapsing fisheries, diminishing forest cover, the depletion of fresh water systems, and the build up of carbon dioxide emissions, which creates problems like global climate change. These are just a few of the most noticeable effects of an ecological overshoot, which will only end up harming the human species.
People ask why I focus on the environment and not humanitarianism. At the end of the day, trying to conserve our natural world is like being a long-term humanitarian — we can only continue to thrive on this planet if we look after it. If we carry on at the current rate of destruction, maybe our time will be up sooner than we think. That's why I'm driven to capture as much of the natural world as I possibly can — our interaction with it — before it disappears.