The Costs of Starting a Fashion Brand: Production
In the first part of The Costs of Starting a Fashion Brand, we looked at the risks that are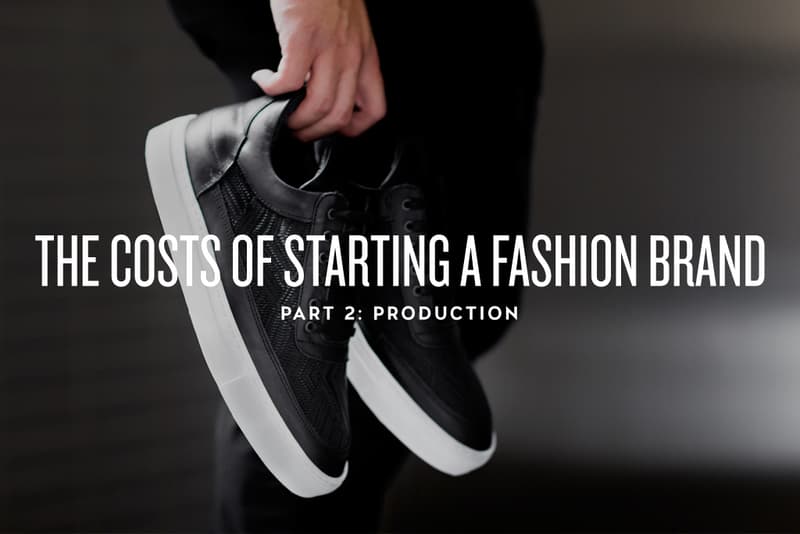 In the first part of The Costs of Starting a Fashion Brand, we looked at the risks that are involved when you give up things such as job security, steady income and everything that comes along with pursuing your own venture. But once the idea has been established, you need to create it into a tangible reality. The next stage is the production of your products. Manufacturing costs can fluctuate depending on a number of factors, whether you're looking to produce apparel, accessories or footwear, everything will differ in price. While certain items will require more planning and preparation before going into production, such as things that may require expensive toolings (sneakers), everything requires a confirmed sample before embarking on a full production run. These samples can be expensive and can vary widely on what you require. While it's dependent between factories, fulfilling a minimum order quantity of what is normally between 100 to 200 pieces, and the factory may create your samples for free in order to maintain your business.
It is no secret that the production and cost price of goods are a small fraction of what they retail for. There are several pieces of information out there already that describe the costs of manufacturing apparel and there are even webstores that break down the costs of producing the garment they are selling. Using figures from the likes of MACLEAN and The New York Times, we can work backwards and calculate the costs, as well as speaking to some factories that chose to remain anonymous.
Tees are perhaps one of the most simple pieces to manufacture and we retrieved figures from a factory that wishes not to be disclosed who produces them for the industry. While the production run quantity will affect the costs, you would be hard-pressed to find a brand that has production costs of more than 30% of the retail price. For tees that range from $30 USD to $40 USD retail, in a 10,000-15,000 piece order, here are the costs for production in a country like Mexico:
---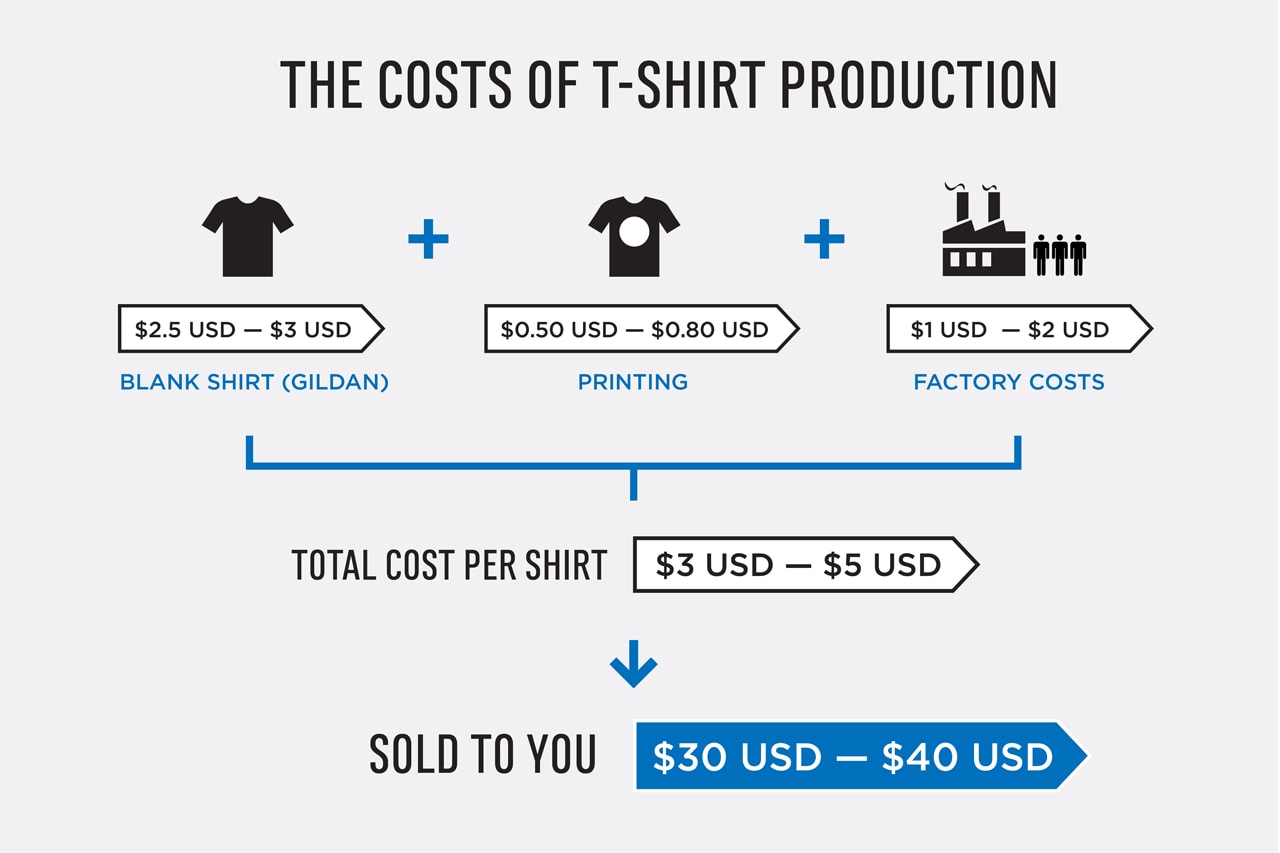 ---
Moving on to items that are more costly to produce such as jeans that retail for around $200 USD, factors such as fabric source comes into play. Speaking to factories producing for various brands in our industry and that would rather remain anonymous, Japanese selvedge denim generally costs $7 USD a yard and denim from a country like Thailand costs $3 USD a yard. The costs for putting this into production in China at a 4,000-piece run, bearing in mind an average pair of jeans takes 3 yards of fabric to manufacture:
---
---
Of course, the above examples are when you are ordering on a huge level, so the entry points for a small order from a factory in China of around 50 pieces of, let's say, a very basic coach jacket could very well be $15 USD a piece.
All these numbers do not factor in external influences such as shipping products back to you and the time it takes for it to be completed. A term that is often used in manufacturing is Free On Board (FOB), which means that the seller pays for transportation of the goods to the port of shipment and this includes loading costs. The buyer then pays for the freight, insurance, unloading costs and transportation of the goods from the port of destination to the factory.
Obviously, customers that put in a larger production run will take priority over the smaller orders and non-monetary aspects such as connections and relationships will go a long way. Agents who act as the middleman between you and the factory can be found and they will take a fee to handle the negotiations, as well as help out in the logistics once production is complete.
Although shipping your completed products to stores may seem like the next move, you must also consider the option of going direct-to-consumer as you maintain much higher margins as opposed to selling at wholesale. This direct-to-consumer route will be explored in the subsequent parts of this series.
We asked a number of people from reputable brands such as Ouigi Theodore from The Brooklyn Circus, Guillame Philibert of Filling Pieces, Laurence Chandler of Rochambeau, and more to share their opinions on the production side of things.
---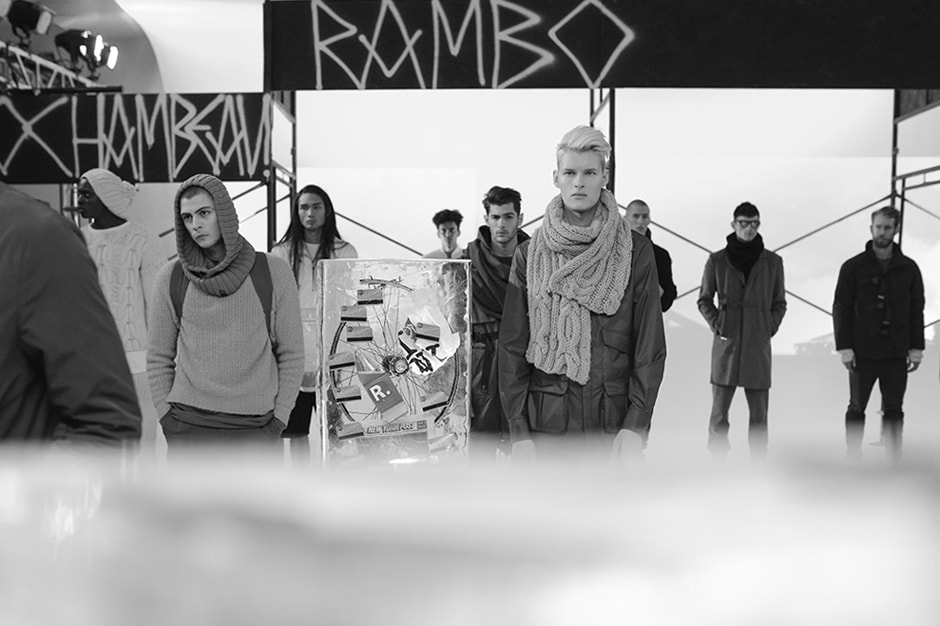 ---
What do you have to consider when you're trying to decide on a manufacturer?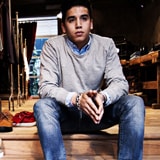 Guillaume Philibert (Filling Pieces)
The most important things are quality and flexibility. When we started with the first two seasons in China, I was quite happy with the quality. Then they messed up a full production run, which led me to leave them and move the complete production to Portugal. So in the end I wasn't happy about the quality, plus it took too long for the products to arrive in Europe where I'm based. We've now been producing in Portugal for nearly three and half years, and I'm very confident about the quality, price and flexibility. We are producing in four factories at the moment, owned and managed by one big company. Before, we produced at a smaller and refined factory that could handle up to 10-15K pairs per collection. Now for Autumn/Winter 2015, we do six times that amount, so the old factory could've never handled that. Finding the right factory that is able to grow with you is very hard, as they normally only want to work with bigger brands and bigger production runs. That's why being confident about your brand is very important. Show them they can grow with you and build a partnership. They need you and you need them, always make clear that it's mutual.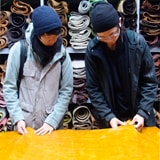 Tim & Dan Joo (Haerfest)
Turnaround time, quality of product, cost, as well as the manufacturer's work process and ability to communicate. It's a fine balancing act.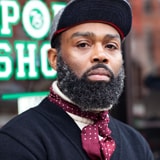 Ouigi Theodore (The Brooklyn Circus)
If you know what you want and how you want it done, finding good manufacturers is not hard. Good manufacturing is based of course on skill level and experience, but a factor people tend to ignore that is very important is relationship.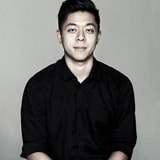 Terrence Kim (IISE)
We have a great relationship with our manufacturers. In the beginning, no one will even pay attention to you unless you're able to meet their minimum quantities, which is difficult when you're just starting off and you might not have the funding to do so. Our manufacturer took a chance on us based on our designs and personality, and made us a small trial order of 15 pieces. That was almost three years ago and we've stuck with him since. One of the most important things is that he is local. We can visit him any day of the week to check on the progress, quality control, or even just to hang out. For brands starting out, I'd definitely recommend finding someone you can visit frequently and get to know personally.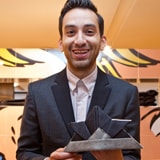 Brandon Svarc (Naked & Famous)
There are hundreds of factors to consider and it depends on what you are looking for. Generally, the three main factors in the balance of any manufacturer are: quality, price, time.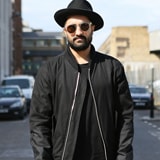 Rav Matharu (Clothsurgeon)
Initially, I was making all the products myself, and as things got busier, I couldn't sit at the sewing machine. I have great manufacturers in London, who I work extremely close with. We recently started working with manufacturers in Italy to produce pieces that I don't have the facilities to make; it has been a long process, and taken a year to perfect our forthcoming jersey and denim products. It has all been worth it as the product and quality is amazing. From experience, when trying to decide on a manufacturer, it's important to consider minimum quantities required, credit terms, lead times, sampling and shipping costs.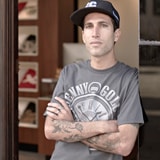 Benny Gold (Benny Gold)
We have been through so many different manufactures throughout the years. It's really trial and error until you find the right one that you work well with you. The biggest deciding factor for me is quality, communication and easy working relationships.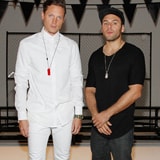 Laurence Chandler (Rochambeau)
For us, location has proven key; right now, all pieces from Rochambeau are manufactured entirely in New York City. As cool as that sounds, it really stems from necessity — if we can't see the clothing being made, there will be issues.
At an early stage, you always hear about the opportunities overseas or a friend's family or something — we explored this in season 2 or 3 and literally got a picture of people in a factory in Asia wearing a pair of our pants as a shirt. Completely backwards. For us, this was enough to realize we needed to keep things close and moved all production back to NYC. This is not an easy thing — there is very little support for manufacturing in the States and it's really a needle in the haystack scenario to find the right factories. It took time to understand some factories have a feminine stitch because they don't specialize in menswear. Some do better outerwear than others, how some people finish vs. others — there are levels to how the work is distributed. At the end of the day, it's about reliability and honoring commitments. The factories we are growing with are the ones that have come through for us. If they make a mistake, they work with you to resolve it – it's been about establishing trust.
---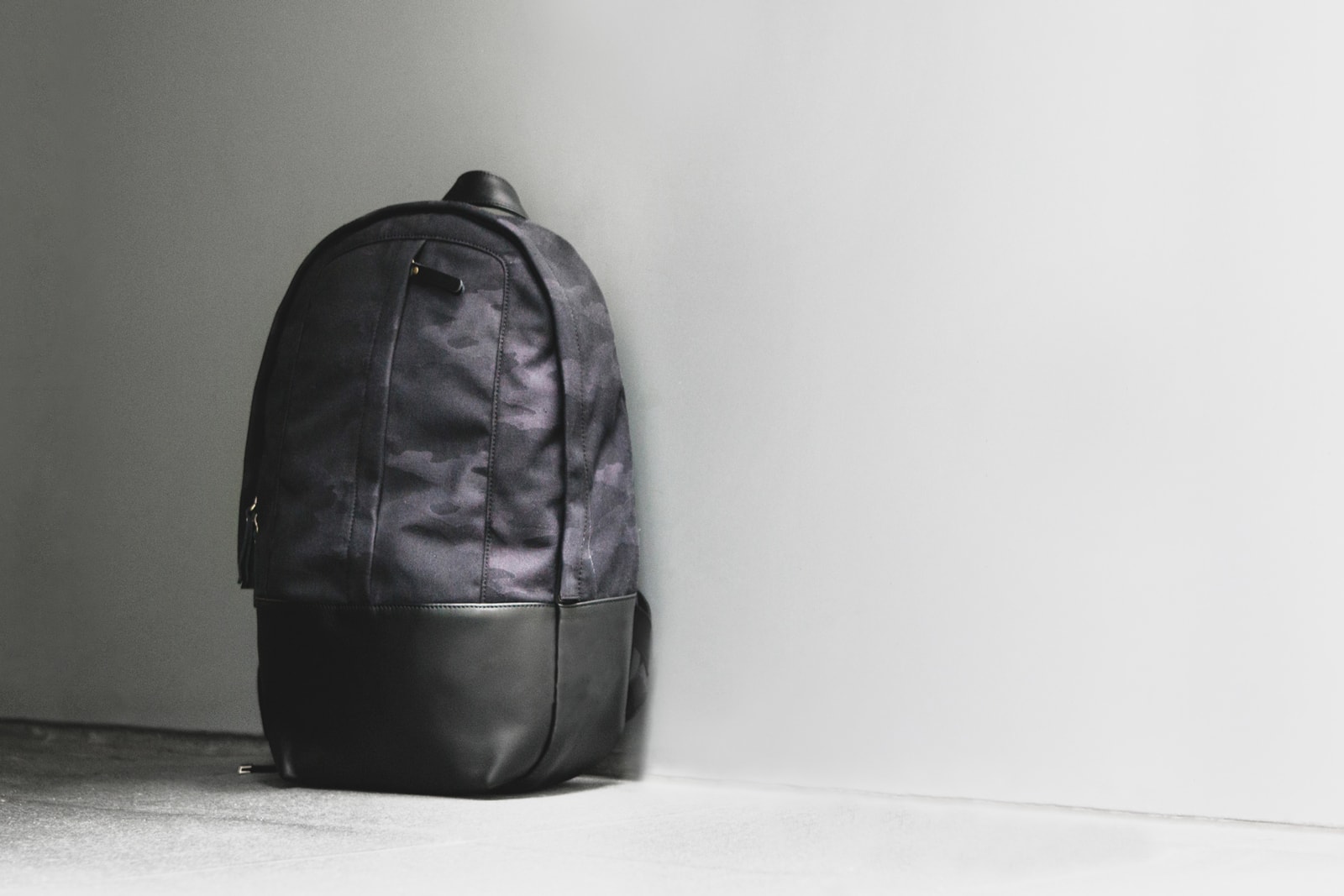 ---
How has the cost of production changed over the last few years?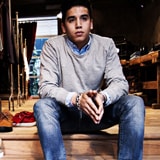 Guillaume Philibert
Asia became more and more expensive, mostly because the USD became more powerful. Now the Chinese economy is booming, so prices are almost the same as what we pay in Portugal. Italy and Spain are two very strong and good countries to produce shoes and clothing, although this is (a bit) too expensive for the products we make.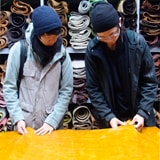 Tim & Dan Joo
There are so many factors beyond our control that affect production costs. Rising costs of living in manufacturing cities can lead to increased labor wages, which obviously has a ripple effect on our production costs. Similarly, the price of materials, which can fluctuate based on climate change and energy shortages, can impact overall costs. Also, there is a notable generational shift in the leather making craft. The pool of skilled artisans becomes smaller and smaller because the craft is not adopted by younger people. This decrease in skilled and available leather goods makers definitely influences labor costs.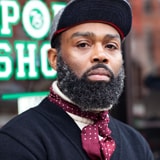 Ouigi Theodore
Production cost has ballooned over the years. It's a lot more expensive to produce quality product all over the world, but the consumer continues to want more for less. They want the same quality and standard but don't want to pay more for it.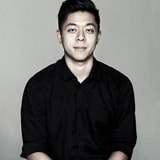 Terrence Kim
Production labor and even the cost of materials goes up every year, but so have our quantities which have driven the price down as well. The most important thing is that we create a consistent, well-made product for our customers and you can't cut corners to achieve that.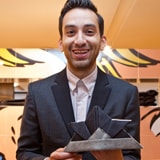 Brandon Svarc
The cost of cotton and oil have gone up over the last few years, so certainly the cost of materials and production have gone up worldwide as well. We cut, make and sew in Canada, and when the minimum wage raised recently, that also increased the cost of production.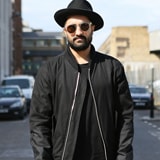 Rav Matharu
It has not really changed for me, I always try to source great, quality fabrics and sometimes find amazing end of roll items at a great price. The production cost has remained pretty much the same due to having a strong relationship with my manufacturers in London, built over many years.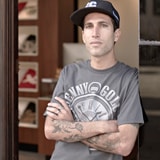 Benny Gold
The cost of production really depends on where you manufacture your goods and who your vendors are. Every vendor has their own pricing structures. You have to shop around to find the best balance between quality and return. Everything has its compromises.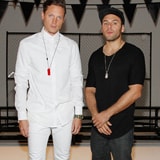 Laurence Chandler
As we have pushed quality, it has upped production costs — it's the details like the proper piping to line the interior of a jacket, adding hidden pockets throughout our outerwear, the finishing that really turns it from a nice silhouette and make it a great piece; one that you are going to keep for more then a season.
At the same time, we have been pressed to keep costs low. One of the difficult things is as consumers ourselves, we are constantly looking at successful labels. When visiting retailers, it's important to note price points where we would buy something — like where is the sweet spot in pricing for a younger label's jacket that would compel someone to have to buy it. Things like $2,000 sweatpants sound great but are ultimately foolish — you are catering to a clientele that often expects to get things for free. We have consciously decided to take a hit on our margins to compete with a label like ACNE who makes a nice jacket in China and retails for $700 — we are making it in NYC and hitting that same price point because we believe our growth will come from the back end in scaling up our production. It's not worth our time to develop really strong pieces and price out our market.
---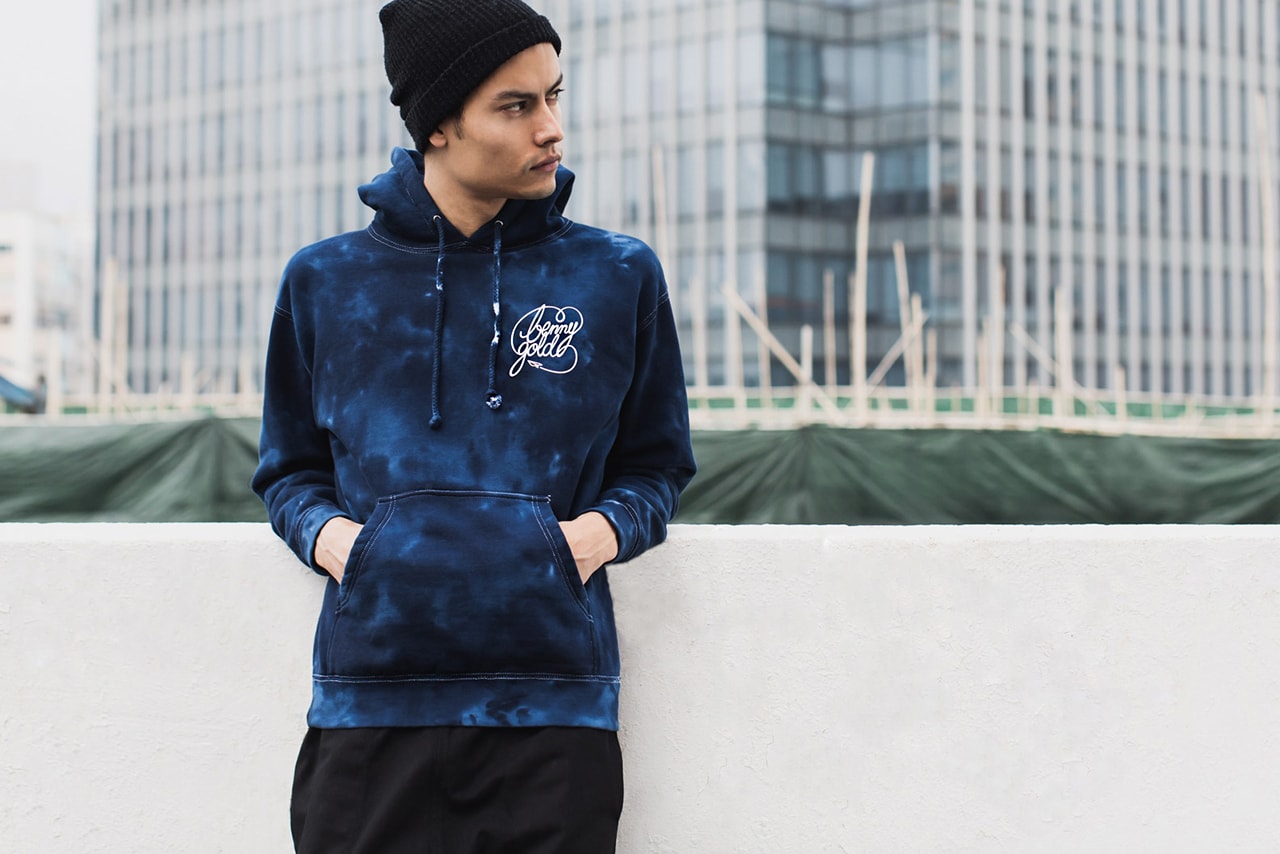 ---
Aside from paying more for supposedly higher quality, how much does the location of the manufacturer come into play when considering the costs of shipping back to you?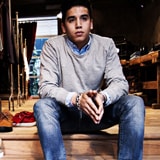 Guillaume Philibert
Producing in China was a big problem for me in logistics. I was air freighting everything to get it fast and delivered quickly. This was messing up our markup, while we didn't have time to wait for 3-4 weeks of lead time by boat. For us it didn't make sense to stay in Asia. Also traveling back and forth to Portugal for production makes it easier for us to stay on top of things.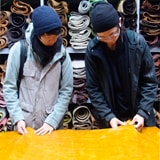 Tim & Dan Joo
First, we live in a global age, where something made is not as important as who is making it. Higher quality isn't always driven by geographical factors. Rather, it stems from a craftsman's experience and eye for detail, the factory's process of management, technologies, tools, and lastly, the overall efficiency in which all these parts come together. For example, Apple's iPhone is made of materials and components from all over the world: metals from Africa (Congo), chips from Korea, LCDs from Taiwan, with the final assembly performed in China to be exported to the U.S. If all the parts originate from the best possible sources and are assembled in the best places, then shipping costs are a lesser concern.
But all in all, in order for this endeavor to be successful, the process needs to run like a finely tuned machine to reconcile the fact that there are a lot of moving parts. Time should not be wasted. For us, a strong presence in the factory is key. Visiting the factory enables us to talk to the workers and build relationships through communication. When you develop working relationships with employees, they will work harder and feel more connected to the brand. All of that is crucial to create a better end product.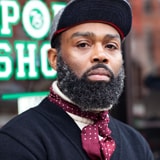 Ouigi Theodore
That's a major issue, especially if you decide to produce outside of the U.S. Here in the States, it's not that much of an issue. We like to work with local manufacturers because we learn more by being on the floor and of course it lends itself to a better understanding between us and our factories.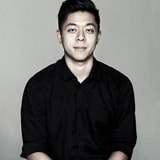 Terrence Kim
All our sampling, material sourcing and production is based in Seoul. All our spots are just a subway ride away and that has been such a great advantage for us in terms of costs and also logistics. I couldn't imagine having to deal with overseas manufacturers when IISE just started; I don't think we'd be here today if that was the case.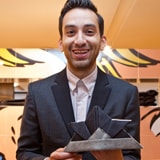 Brandon Svarc
We manufacture our products proudly where we are from… 100% in Canada. That allows us to be quick once the fabric is in our hands. We do have to pay for shipping costs of fabric from Japan, which is why we plan as much as possible in advance so we can ship fabric by sea instead of by air, which is faster, but super costly.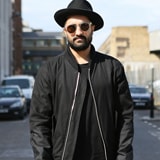 Rav Matharu
We really try to concentrate on the quality of our production, it's a part of the brand's philosophy. Most of our garments are made in London, therefore, shipping is not a major issue. As for shipping items back from Italy, it is one of those things where quality of the product takes precedent over the shipping costs.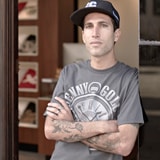 Benny Gold
Shipping does add to the cost and decreases profit. Our screen printer is located out of state, but their quality is so consistent that it is worth it to me to pay the cost of shipping to retain that quality assurance. I have no problem making less profit for a superior product.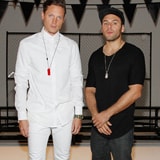 Laurence Chandler
Keeping everything in NYC gives us complete oversight — if there is a problem, we go up to our factories in the district and solve it that day. Aside for savings on shipping, it saves our deadlines — nothing is more important than delivering. Nothing. Can't tell you how many behind-the-scenes stories we hear of the most popular brand of the moment backing out of entire seasons because of production issues. We have made sure that we have always delivered — retailers learn they can trust you; orders grow.
The Costs of Starting a Fashion Brand is a six-part series that explores the business aspects of building brands from the ground up. It looks into the intricacies and many of the behind-the-scenes happenings that makes up what the brand is, from formulating business plans to hiring staff, to production costs and distribution. We asked a diverse number of figures in the industry such as Guillaume Philibert of Filling Pieces, Brandon Svarc of Naked & Famous, Benny Gold and more for their experiences on how they managed to develop their respective brands to what they are today.