adidas Unveils Its 5-Year Growth Plan, Which Includes More Robots and Less Soccer
After reporting that adidas CEO Herbert Hainer has another two years on his contract to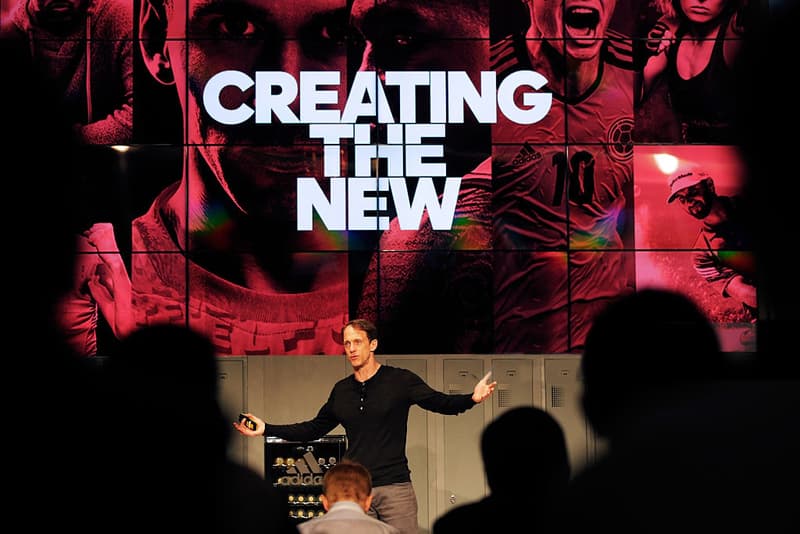 After reporting that adidas CEO Herbert Hainer has another two years on his contract to improve adidas's future, we now have details into the German sportswear giant's plans for turnaround. Revealed during the group's Investors Day, the entire senior management of adidas was present to discuss the brand's future. Acknowledging where adidas fell short — namely losing brand desirability due to failure in focusing on consumer needs — the company hopes to take advantage of sportswear's growing influence to become relevant once again. With plans to completely overhaul how adidas currently works, we've outlined some major changes the brand is looking to implement. Some of them make sense, others seem a little out of this world, but if any company needed a little innovation to turn things around, it would be adidas.
Becoming the world's first "fast-sports" company by reducing lead times and bringing manufacturing back from Asia, all while speeding up in-season creation based on trends. The company is taking cues from its fast fashion NEO line, which serves up new products within 45 days — as opposed to 12 to 18 months which is the industry standard.
New adidas stores will be directly linked to production facilities. adidas is looking to possibly employ robots, which could allow customers to receive personalized sneakers in 15 minutes.
Shifting focus on six metropolises — Los Angeles, New York, London, Paris, Shanghai and Tokyo — where sales in some of these cities exceed certain countries.
adidas aims to engage directly with end consumers and allow the consumer to be a part of the brand, with 30% of its products produced by consumers by 2017
Heavy investment in digitalization, hoping to quadruple its e-commerce business to more than 2 billion euros, or $2.2 billion at current exchange, by 2020. The company will focus on "click and collect" and ship from store, which allows the company to showcase its full range of product while never running out of stock due to shorter production lead times.
adidas posted poorer-than-expected numbers at the end of 2014, but in this five-year plan, the company hopes to see a 15 percent increase on average per year. Including these plans for turnaround, the company hopes to improve its presence in America, while lessening its stranglehold on the soccer industry and focusing more on other sports. The sportswear giant also has plans to improve its Reebok label. Stay tuned to see how adidas turns itself around in the next five years, and how its ambitious plans will unfold.