Kanye West Lectured at Oxford University Today
After performances at the 2015 BRIT Awards, The Jonathan Ross Show and Skavlan, as well as a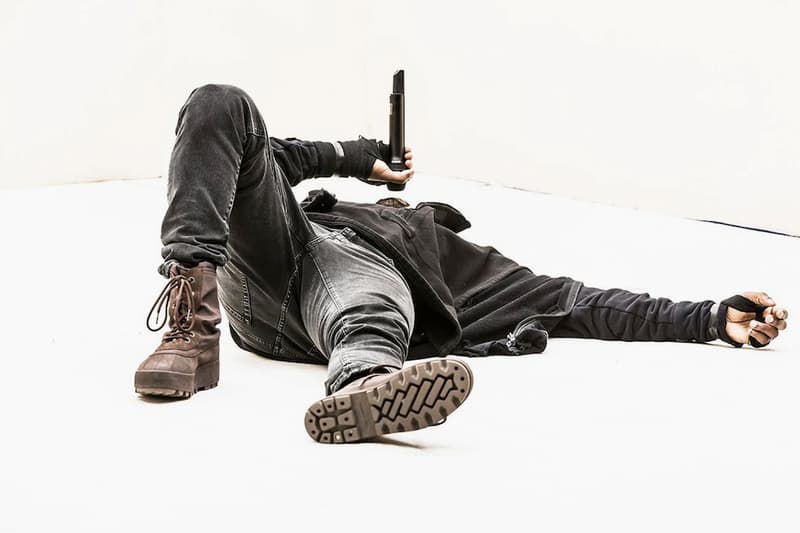 After performances at the 2015 BRIT Awards, The Jonathan Ross Show and Skavlan, as well as a lengthy sit-down with Zane Lowe, Kanye West's European promo run continued with a guest lecture at the prestigious Oxford University today. 'Ye was scheduled to speak at 3 p.m. local time today at the university's Museum of Natural History while tickets were made available yesterday exclusively to students via The Oxford Guild Business Society. Said Oxford Guild chairman Abbas Kazmi of the event:
We are very excited to be hosting such an inspiring and high profile a speaker as the legendary Kanye West and expect it to be a fascinating and memorable event… It is great to see the hard work pay off after having spent many hours negotiating against the odds and keeping things under wraps to secure this event which is a real coup for the Guild which I am proud to see continuing to grow from strength to strength, reaching even higher heights and winning ever more national awards and accolades. Special thanks must to go the committee for their efforts, enthusiasm and commitment. The Guild is very keen to ensure that all Oxford students are given a chance to hear from Kanye West and will be uploading a full video of the talk after the event.
According to the likes of The Telegraph and The Daily Mail, West fielded questions from an audience that was some 350-strong and focused his talk on themes like aesthetic, progression and inequality — thus echoing much of his aforementioned interview with Zane Lowe for BBC Radio 1. 'Ye even went on to express regret that he hadn't studied fine art:
My goal, if I was going to do art, fine art, would have been to become Picasso or greater. That always sounds so funny to people, comparing yourself to someone who has done so much, and that's a mentality that suppresses humanity.