Griffin Technology Introduces New WatchStand for the Apple Watch
Founded in 1992 by Paul Griffin, Griffin Technology was amongst the first of a group of 3rd-party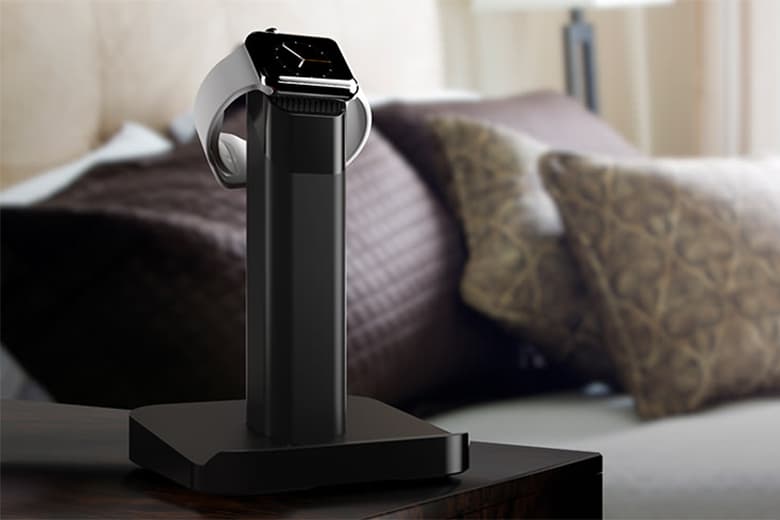 Founded in 1992 by Paul Griffin, Griffin Technology was amongst the first of a group of 3rd-party vendors to produce peripheral products for Apple's iPod. Following the success of their iTrip FM transmitter, Griffin is back with a new charging dock for the latest Apple Watch dubbed the WatchStand.
The WatchStand has been created to make charging your Apple Watch as effortless as possible by way of an adaptable MagSafe connector and a socket cable that can be coiled and hidden inside the design's central pillar. The sleek pedestal that extends upwards from the stand's non-slip base will hold your Apple Watch at an easy to read angle whilst it charges. Amongst such features, the base-plate of the WatchStand comes equipped with a raised lip to accommodate any iPhone device — keeping all your Apple products in a single, neat solution.
The WatchStand can be purchased from Griffin directly for $29.99 USD.