Kanye West: "People Never Cease to Amaze Me"
There is little doubt that the past seven days were more than just a big week for Kanye West. It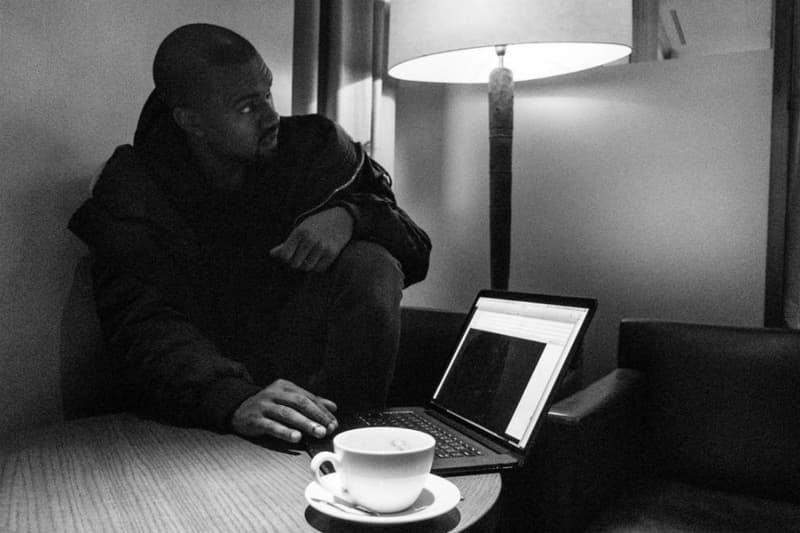 There is little doubt that the past seven days were more than just a big week for Kanye West. It indicated the direction Kanye's creative energy is heading to. He also responded to constant naysayers by proving that he is capable of delivering a full, cohesive line of fashion and present it in a big way. In an interview for Complex, James Harris highlights 'Ye's process of creating while giving his very personal recap of the past seven days. Read excerpts of the candid interview below.
You've ben told endlessly to stick to music and leave fashion alone. But you put together the most talked about show at New York Fashion Week with a full, cohesive collection, and today's sneaker launch was a massive success. Do you think people are still going to try and keep you confined within a single box?

I don't know. I can't… I don't know. People never cease to amaze me.

With all that you've unveiled in the last few days, do you think that you've torn down the walls that people have built up around you?

I do think that it's been a strong week. It's been a strong past three years. From the messaging leading up to it, to that front row, to the presentation, to the price points we want to hit, to the purpose of getting product to the people. And, you know, having a think tank that's equal to what a normal fashion house would have, but for the people.

Right, and with that you've been so adamant about raising the general standard in taste and aesthetics across the whole spectrum. With the arrival of "Yeezy Season 1," how far along are you in this mission?

I think with DONDA and what we've been doing, and the way we affect the way people do their artwork or the way Kim's wardrobe affects the way people approach shopping, it's been an ongoing thing slowly creeping and slowly creeping.

Before, when I drove down the street I would see these brands and think they're really desirable for a girl who would dream of one day walking in that runway show or something like that. And that's a, you know, dated view and degrading to women, in a way.

Because when I was a single bachelor rapper, and with the access that I had, I realized that I wasn't respecting women the way I needed to. God has an amazing way of teaching people, and literally for two years I lived with all alpha females and a daughter, you know? [Laughs] So I had to learn to really do what my mother taught me, and become the man she always knew I could be, and bow as a creative.

You know those photos that you see with me getting on my knees in front of the paparazzi to fix Kim's pant leg? That's what I want to do for the world. I want to get on my knees and fix everyone's pant leg, if they'll have me. If they'll have me make that adjustment. I want to look at a festival and see what all the kids are wearing, and then say, "Hey I want them to feel like they're wearing the exact same thing, but somehow just a more informed version."
Read the conversation in its entirety here.