Jobs Artists Did Before They Were Famous
In the music game, one cannot afford to be lazy or tired; it is one of the most difficult careers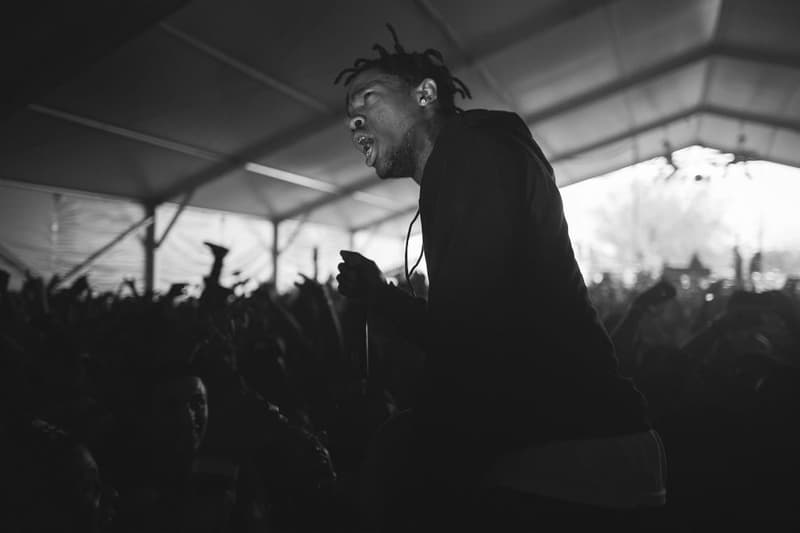 In the music game, one cannot afford to be lazy or tired; it is one of the most difficult careers to maintain. On top of sufficient support from friends and/or family and talent, a successful career is built on different factors like passion, good timing, proper networking, good physical and mental health, a whole lot of perseverance, and the ability to accept and work amidst failure. Not everybody ends up making it and certainly not everybody is built for it. In an industry that has become more intricate than it ever has been, one must be able to brand and market themselves (or hire a skilled team that can do that for them) properly to get noticed and remembered. To fans and listeners, however, it is sometimes difficult to conceive the humanly struggles these artists have to go through as they are often heavily glamorized (and sometimes immortalized) in the media post-success. Below, we have amassed ten artists from differing social and musical backgrounds, documenting on their pre-fame occupations. While some, like Frank Ocean and Chet Faker, worked music-related jobs that allowed for a smoother transition to their current profession, others like Travi$ Scott and FKA twigs have had to pave their way through hustling, networking and more hustling.
CHET FAKER (Audio Engineer)
Before conquering international charts with his voice, Chet Faker had initially a different plan in his mind. With music having been considered as a "viable career" in his family, Chet first opted to take a more traditional route and enrolled in college to take courses in audio engineering. However, things did not go so smooth on campus as he kept dropping out of courses. Ultimately, his love for music won over and he became a successful musician. He says: "I had to be a musician. I can't commit to anything unless I love it."
CHILDISH GAMBINO (Actor)
People will always know Donald McKinley Glover for being equally successful both in rapping and in acting. While studying at New York University's Tisch School of the Arts with a degree in dramatic writing, Glover formed an internet sketch comedy group with some friends called Derrick Comedy, which had accumulated a large following online. The success helped land him a gig as a writer for the NBC satirical sitcom series 30 Rock right after graduation in 2006, and the group even produced, wrote and starred in their own feature-length film Mystery Team in 2009. One year before that, Donald had found and settled with a stage name given to him through a Wu-Tang Clan name generator and releasing an independent album titled Sick Boi with the moniker. His popularity as an actor took off dramatically after being casted as Troy Barnes the critically-acclaimed and award-winning sitcom Community, a role he continued for five seasons. Finally in 2011, Glover released his first major-label album Camp and since has then released two more, Because the Internet and STN MTN / Kauai. However, Glover recently shared on The Today Show of a possible closure to his Childish Gambino alias, saying, "I guess Childish Gambino was a period of my art time, and I want to have periods in my life, so I feel like Childish Gambino is a period that should come to a close. I like endings."
FLUME (Waiter at Hard Rock Cafe)
The Australian beat architect wasn't always enjoying great success. Before he hit the high note with singles like "Drop The Game," "Insane," and "Sleepless," Flume took a slight detour within the world of gastronomy:
"I was a waiter at a Hard Rock Café in Sydney. I hated it; such sh-tty customers. The worst thing about it was whenever someone had a birthday, they'd tell you and you had to bring out a free dessert with a candle on it , get the whole restaurant to quiet down and yell, 'Listen up everybody. It's blah blah's birthday and she's turning f-ckin' 18 so on the count of three, I need you all to say Happy Birthday.' This would happen four times a night. I just got so sick of it."
FKA twigs (Dancer)
There is little doubt that FKA twigs is currently ruling the music world with her celebrated LP1 project. However, things were not always looking so bright on the career side of things. Born in Gloucestershire, England, or as she would refer to it, "kind of in the middle of nowhere," Tahlia moved to London at the age of 17 to pursue a career as a dancer. This led her to appear in videos for the likes of Kylie Minogue, Ed Sheeran, Taio Cruz, and Jessie J as a backup dancer. She reprised the role in 2011 for the BBC comedy sketch titled "Beyonce Wants Groceries." If you recall her magnificent live performances recently, the origin of her stage choreography becomes apparent.
FRANK OCEAN (Songwriter)
Frank Ocean was exercising his artistic talents before he even put out solo song. After re-locating to Los Angeles, the channel.ORANGE crooner worked on hits for artists ranging from Beyoncé to Justin Bieber to Brandy. Like many talented musicians before him, he functioned as a behind-the-scenes songwriter. The income didn't hurt, either. Reflecting back, however, that "comfy" situation wasn't why Ocean came to California. Making his own music and releasing it became his calling. When Ocean dropped his Nostalgia.Ultra mixtape in 2011, his future as one of the most talented and acclaimed singers in music was pretty much secured.
NOAH "40" SHEBIB (Actor)
By now, everyone knows about Drake's pre-rap career. And, some have even thrown jabs his way for his work as Jimmy on Degrassi. Drake wasn't the only Canadian OVO artist to act before rap. Longtime friend and close collaborator Noah "40" Shebib also had a modest acting run before he began working magic behind the boards. Shebib began acting as a child, and starred in several moderately successful TV shows and films. From episodes of Goosebumps to the more serious drama The Virgin Suicides, Shebib dabbled here and there in on-screen works. However, despite exhibiting an ever-expanding range of styles, Shebib hung up the acting gig after starring in the movie Perfect Pie. Considering how well his post-cinema career is treating him, he's probably pretty content with that decision. Factor in the frenzy surrounding Drake right now, and it's safe to say we will probably never see Shebib in an acting role anytime soon. Or, ever.
RiFF RAFF (Car Painter/"Freelance" Graphic Designer/Other Hustles)
RiFF RAFF is still a mysterious enigma who is perplexing to many. Before his brief but much-talked-about appearance on MTV's reality show G's to Gents in 2009, not much is revealed about the Neon Icon; he has also evaded most attempts from reporters to find out. Late 2013, LA Weekly gets on some heavy research — pulling answers from public records, interviews with family members, friends and rap peers — and successfully draws out a few answers to Jody Highroller's past. While it is still unknown whether or not Riff had graduated from high school (he claims to have dropped out, but he also claims many other things), it is speculated that he had worked a plethora of jobs simultaneously: from painting cars, doing "freelance" graphic design online, and selling ecstasy pills; anything he could get his hands on to earn some money. Before his appearance on G's and Gents, he had even tried out for a part in a peanut butter commercial as a teenager and much later, for Diddy's Making the Band, but with no success.
TOKiMONSTA (Business Development Coordinator)
Jennifer Lee, better known as TOKiMONSTA has managed to become a household name in terms of the growing L.A. beat music scene. But did you know prior to her getting into production around 2004/2005, she was a business development coordinator for a video game publisher? This eventually led to a role in advertising before she came to the conclusion that a "normal" gig just wasn't for her. That's when she started exploring the beat scene and caught the attention of FlyLo who eventually signed her.
TRAVI$ SCOTT (Homeless, University Drop Out)
Scott was enrolled at University of Texas for two years before he eventually dropped out to pursue his real passion, music. Following this decision, he lied to his mother and told her he needed money for books and a computer for school. Instead, he used the money for a trip to New York City to link up with people in the music industry. This period lasted about three to four months until his move to Los Angeles. There, he would spend time between crashing on different couches until, one day, T.I. reached out to him through one phone call.