Maison Margiela Displays Careful Craftsmanship With Twisted Jewelry
"Ring" in the New Year with a twist.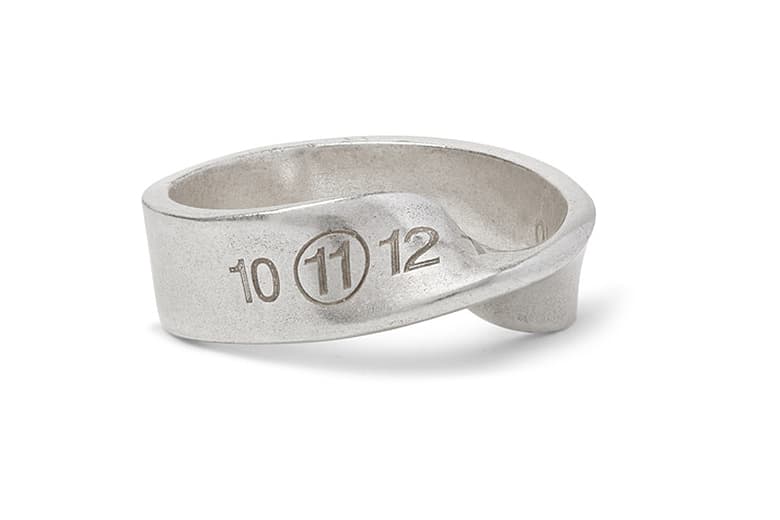 The luxurious Maison Margiela continues to provide a contemporary feeling of quality and detail throughout its ready-to-wear pieces along with footwear; its jewelry isn't a stranger to the luxury atmosphere either. To wit: its twisted silver-tone ring exemplifies attention paid to character with even more meticulous care in the engravings. The Italian-made accessory is currently available at select Maison Margiela retailers such as MR PORTER for a retail price of $240 USD.