Karl Lagerfeld Transforms Into a Candle This Christmas
This is probably the best he's ever smelled.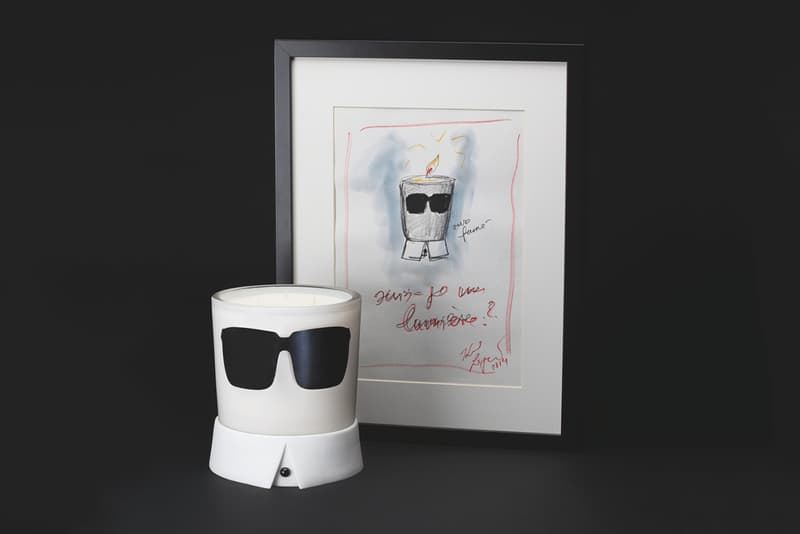 Prolific designer, fashion personality and creative director of the Chanel and Fendi fashion houses, Karl Lagerfeld can now add one more role to his extensive portfolio: candle. Courtesy of Welton London, the 82-year-old's likeness has been condensed into its most essential elements, namely the sunglasses and high poplin collar that have become as much a representation of the man as his works. The design was first realized as a sketch by Lagerfeld before being developed into the final product by perfumer John-Paul Welton. Contained within a white lacquered glass atop a biscuit porcelain base, the candle reflects Oriental scents of mandarin, orange, and pink peppercorn in the top notes, bolstered by a heart of jasmine, orange blossom, cardamom, nutmeg and a base of teak. Limited to 300 pieces, the Candle Karl is now available in-stores at select retailers for $300 USD.