The Golden State Warriors Are Basketball's Beautiful Death
Examining the dominance of Stephen Curry and the Warriors alongside him.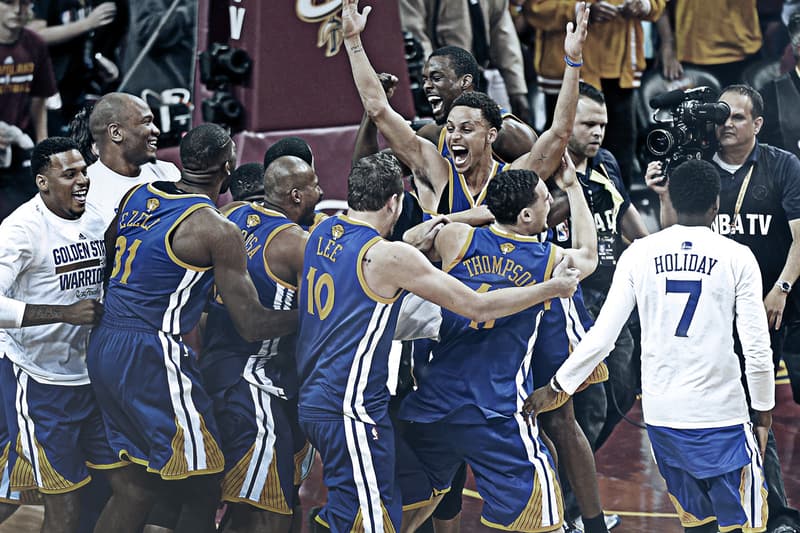 Absent of context, the notion of a beautiful death sounds like one of those conceptual propositions only poets and samurai can get excited about. But after starting the 2015-2016 NBA season with 23 straight wins – an opening streak that ranks as the best in the history of North American professional sports – the reigning World Champion Golden State Warriors are making basketball fans reassess how pretty a bludgeoning can look.
The most compelling aspect of sports is supposed to be the inherent drama of two relatively equal teams competing against each other at the highest level. So it goes, the closer the game, the greater the suspense. The Warriors and their "lineup of death," however, are beating teams by an average of 15 points per contest. They regularly end games in the 3rd quarter and display a kind of casually brutal dominance that shouldn't be fun because blowouts are supposed to be boring. Yet the Warriors are somehow dispelling even that sports truism. They have become the most captivating story in sports, in large part, because of their dominance.
Well, that and Stephen Curry.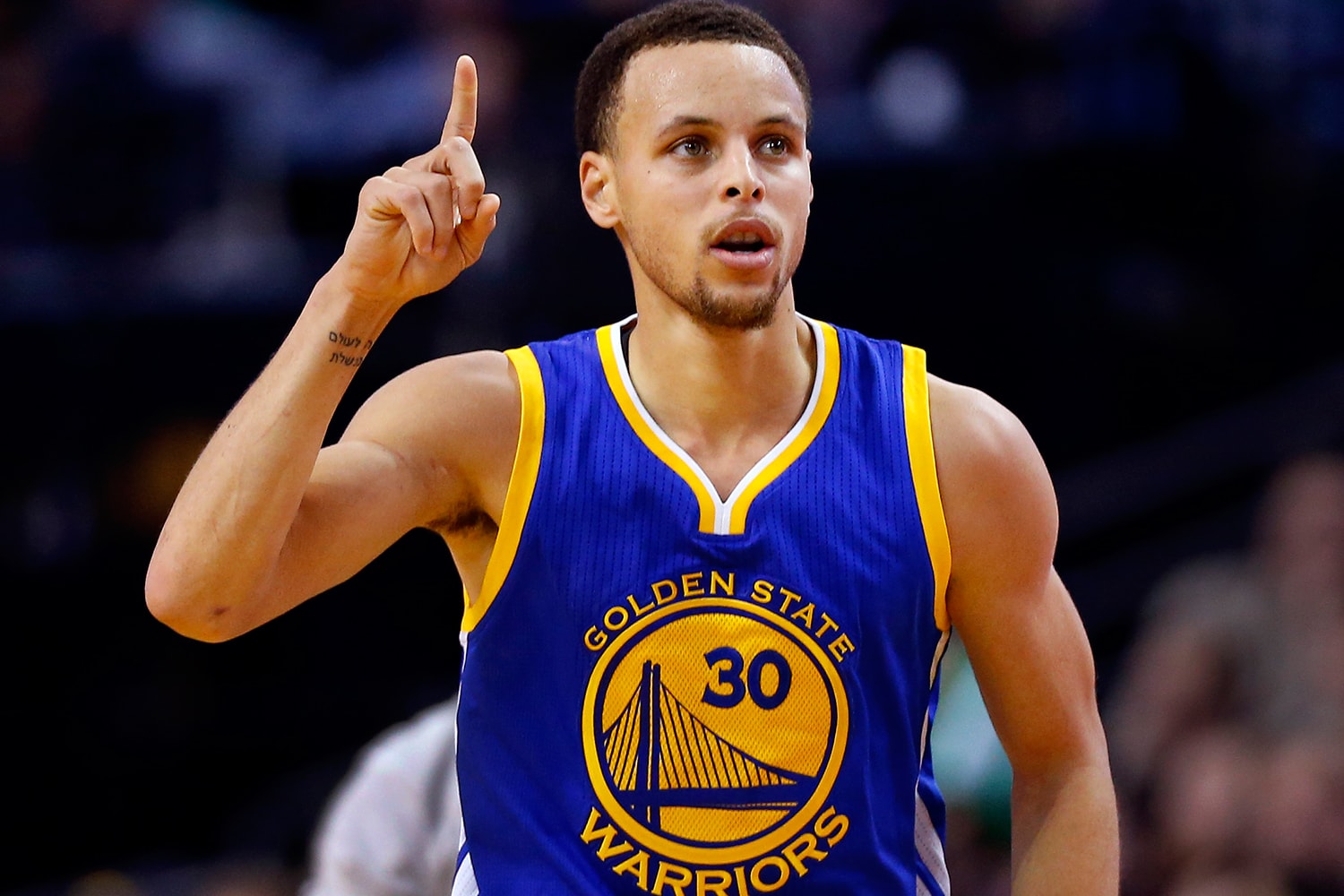 Nothing symbolizes the Warriors' gorgeous malevolence more than the brilliantly dazzling play of the reigning league MVP and basketball wunderkind. Now in his seventh NBA season, Curry has transformed from a skinny, injury-prone, combo guard for a league bottom-dweller into a basketball Grim Reaper with the sweetest handle and deadliest jumper the world has ever seen.
Everything about Curry's unique ability to wreak basketball destruction on opponents seems counter-intuitive. At 6'3" and approximately 190 pounds, Curry shouldn't be running roughshod over a league full of athletically superior giants. Yet, through the first six weeks of the season, Curry is doing just that while somehow improving from his MVP campaign of last season. Per Basketball-Reference.com, Curry leads the league in an array of gaudy individual categories including points per game (32.2), 3-point field goals (with a whopping 50 more than the next closest player), efficiency (with a rate, if it held, that would be the highest in NBA history), true shooting percentage, win shares, and plus-minus, among others. Most impressively, Curry is performing these individual feats of hoops wizardry while orchestrating the most efficient and unstoppable offense in the league. Not bad as far of harbingers of doom go.
Curry's individual skills blend so harmoniously with those of his teammates because the Warriors' offense is predicated, in large part, on expertly leveraging the abject fear Curry's long distance proficiency instills in opponents. The Warriors employ a free flowing, pass-first, offense that prioritizes open looks and easy buckets to the tune of 29 assists per game on average — four more than the next closest team. The fear of Curry is so potent that Draymond Green, the Warriors' utilitarian power forward-slash-center, has also become the team's de-facto point guard, frequently setting up 4-on-3 attacks that lead to wide open layups, alley-oops, and 3s for teammates when Curry is double-teamed. Green is currently 7th in the league in assists as a result. The onslaught comes so quickly and forcefully; Warrior games frequently turn from closely contested affairs into double-digit leads in a matter of minutes.
All that said, sometimes the easiest buckets for the Warriors are produced by Curry simply activating whatever internal reactor core must fuel his often incendiary scoring binges. When he's feeling it, Curry is prone to launch from anywhere at any time. He is averaging five made 3-pointers against 11 attempts per game — both career highs. He is on pace to make 424 3-point field goals this season, which would break his own single season record by an insane 138 makes. Assuming he breaks that record this season, Curry would own the top three 3-point-shooting seasons of all time. Five times this season alone, Curry has notched 20 or more points in a single quarter – 3 more than the rest of the league combined. For Warriors opponents, death from afar has become very real. And people are watching. Curry's heat checks have become such a viral phenomena, Vines of his scoring plays appear on social media mere seconds after they occur, followed by sports news shows replaying them ad nauseam, and dedicated, post-game, highlight reels appearing on YouTube shortly after that.
Short of the invention of a forward-moving time machine, there is no way to tell whether the Warriors will continue their assault on the historic milestones of NBA lore – the 1971-1972 Lakers' streak of 33 straight wins and the 1995-1996 Bulls' 72-win season being the most commonly referenced. But one thing seems certain regardless of whether they continue their historic win streak: this team will have an audience. Because the Golden State Warriors, right now, are doing something even more improbable than winning at record-breaking rates; they're showing the world just how entertaining and extraordinary foregone conclusions can be.