Damien Hirst's Unconventional Christmas Tree for the Connaught Hotel
The eccentric artist puts his own spin on holiday traditions.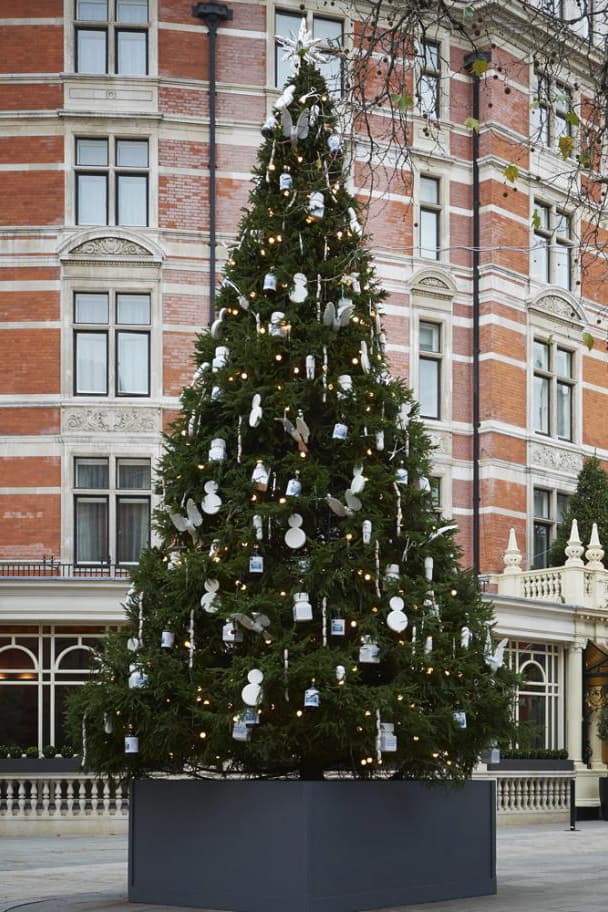 1 of 5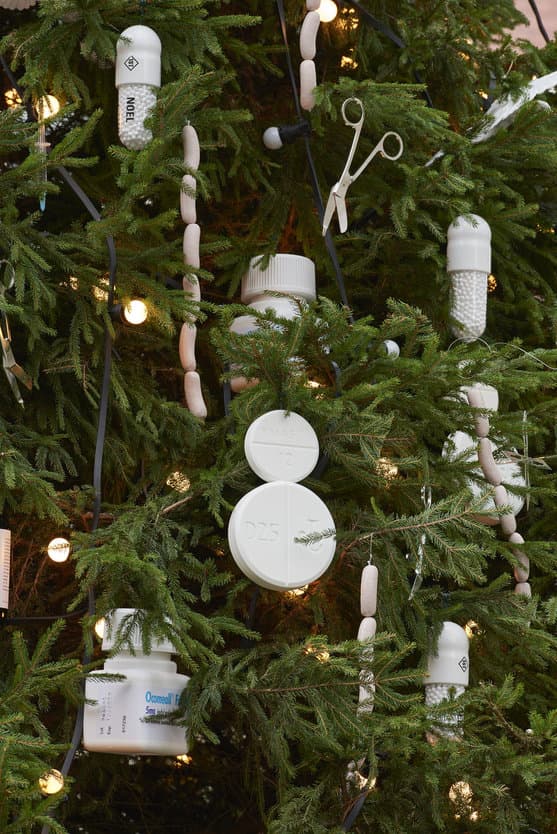 2 of 5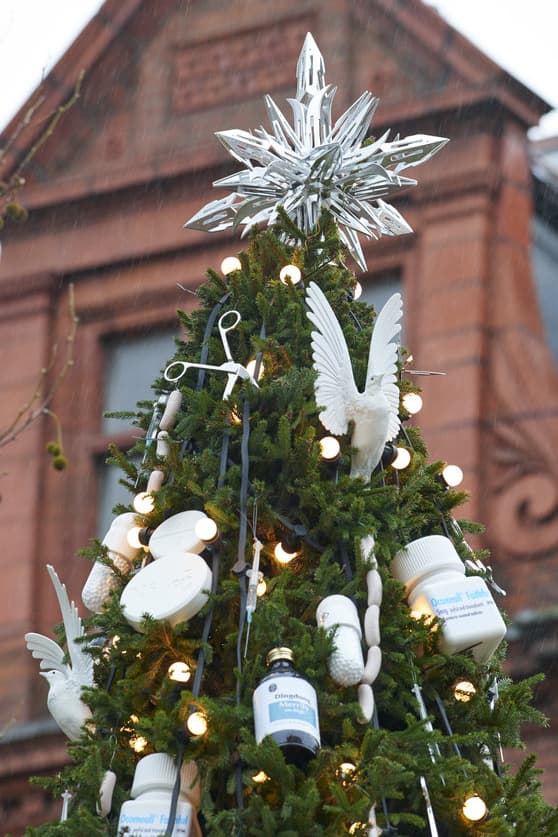 3 of 5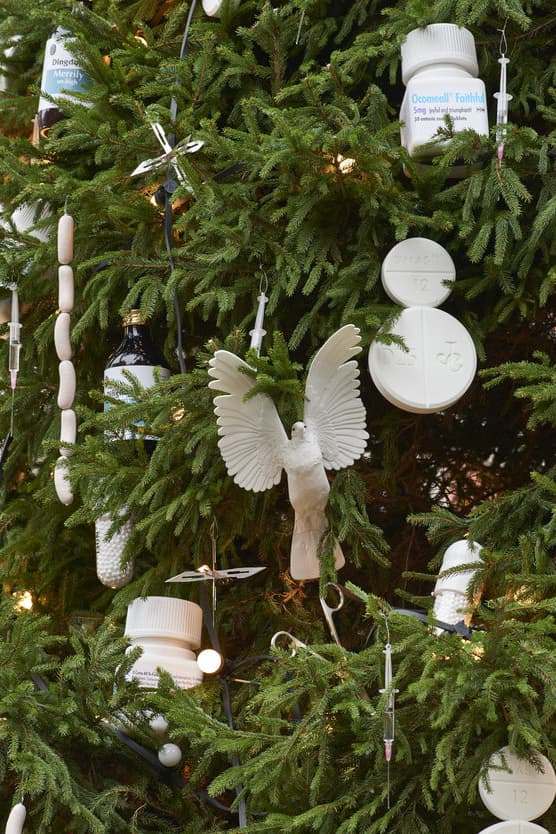 4 of 5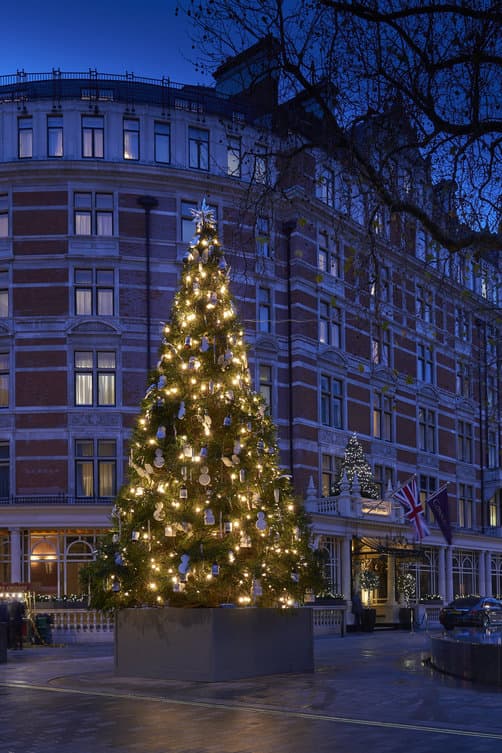 5 of 5
After opening Newport Street Gallery in South London to display his vast collection back in October, Damien Hirst continues to make moves in the art world. This time, the British artist took the liberty of adding atypical ornaments onto a Christmas tree, providing his own interpretation on the traditional holiday motif. Stationed in front of the luxury Connaught Hotel in the affluent Mayfair neighborhood of London, Hirst adorned the 30-foot tree juxtaposed with medical instruments, snowmen formed with giant pills, pink sausage links and white doves. His recurring theme of science and medicine is seen throughout, as well as his desire to "reference some of the amazing things that give us hope in the world today" in the spirit of the holidays. Hirst's notable butterfly kaleidoscope paintings can also been seen in the Connaught Hotel's Hélène Darroze restaurant.