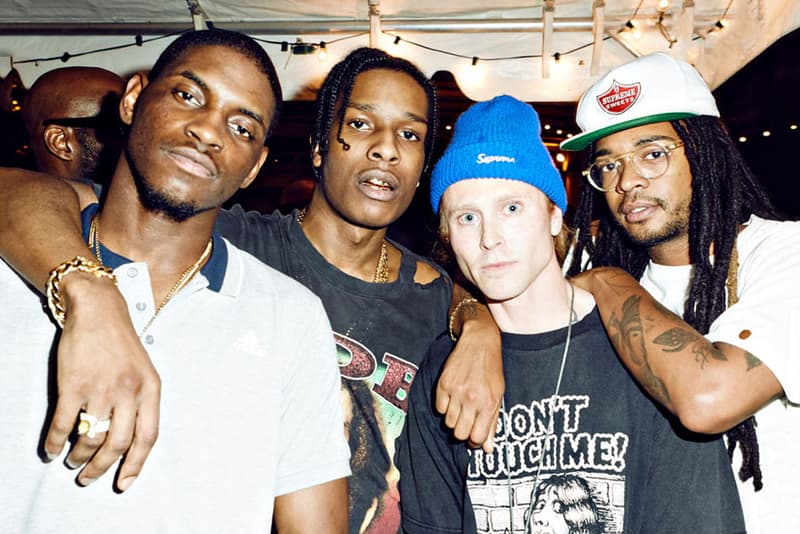 1 of 7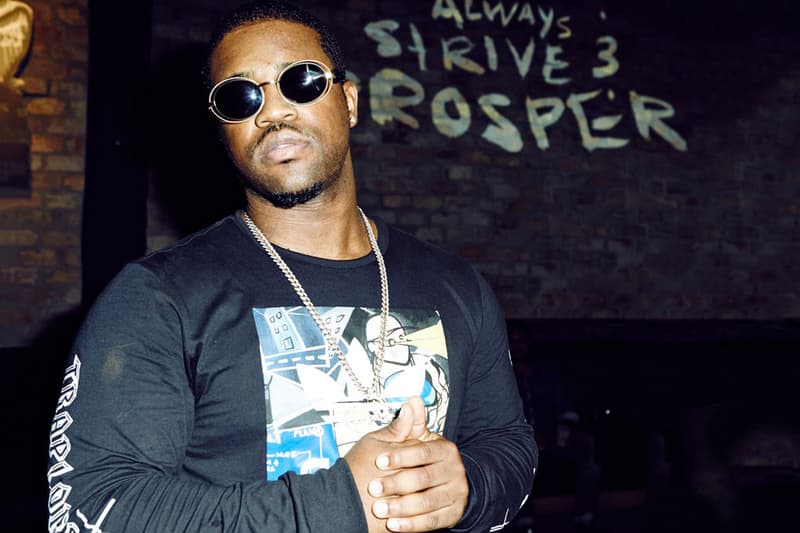 2 of 7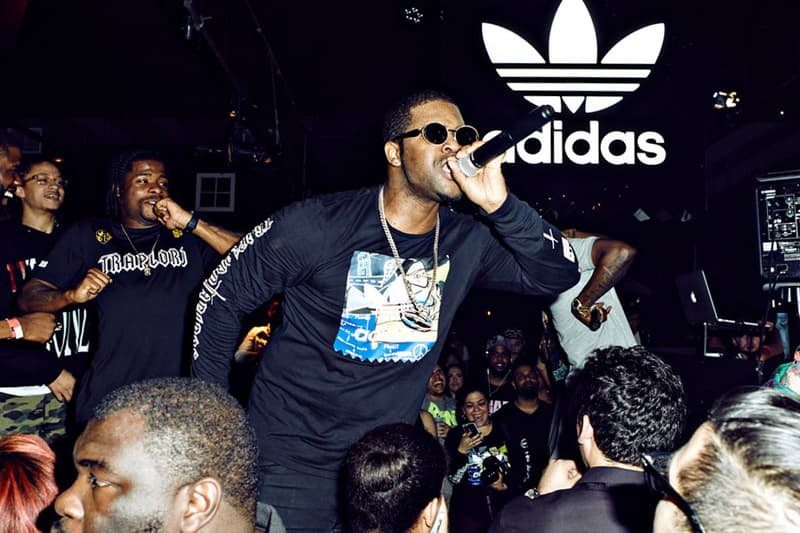 3 of 7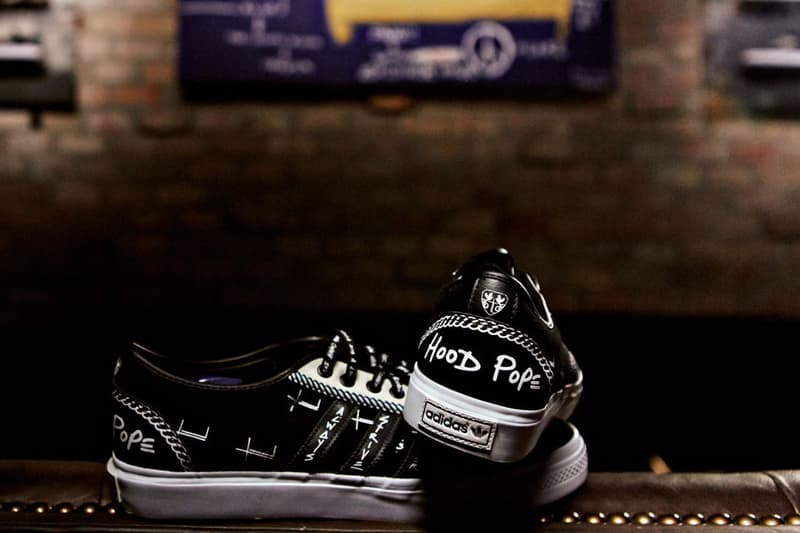 4 of 7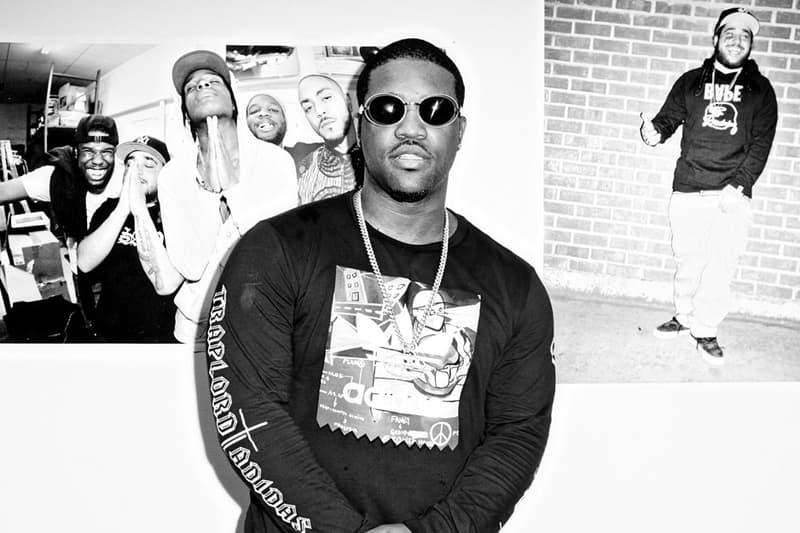 5 of 7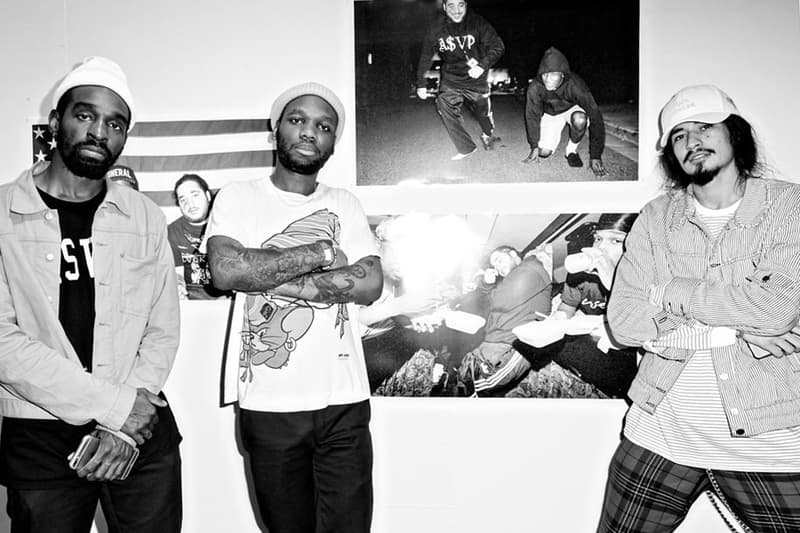 6 of 7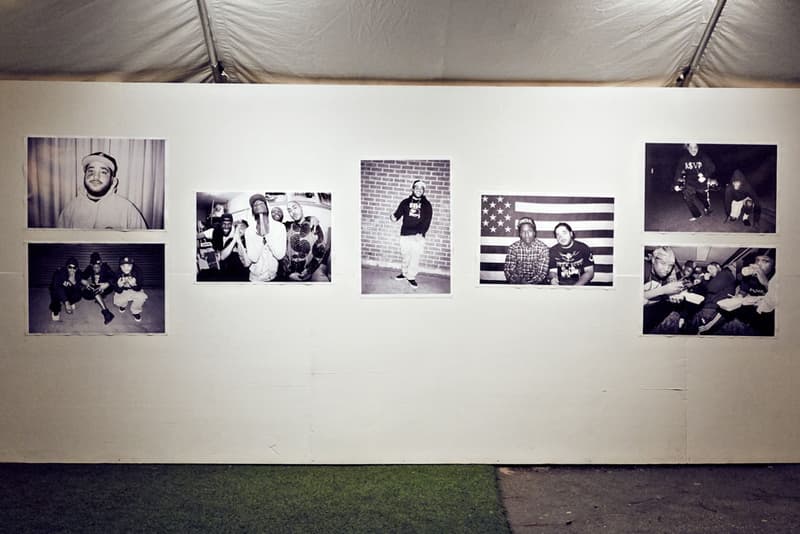 7 of 7
A$AP Ferg Recaps His Art Basel Miami Event With adidas Skateboarding & A$AP Mob
The rapper hosted a photo exhibition, revealed a painting, performed a show, and launched a collection.
---
On Friday, December 4, Art Basel weekend kicked off in Miami. Florida's Magic City was pulsing with a new energy as it readied for the events and parties it was about to host, and one creative collective seemed to dominate the arts and events scene that weekend. While A$AP Rocky hosted a lavish dinner with GQ style columnist Mark Anthony Green, A$AP Ant performed at Ian Connor's DAMNED show, where A$AP Bari aka Young Lord was spinning. The whole A$AP Mob was on a wave, and gave impromptu performances at spots like the Shelbourne hotel for their fans.
In a presentation of art, music and fashion, A$AP Ferg hosted a photo exhibition titled "Always Strive And Prosper" [ASAP], the same name of his upcoming sophomore album that's set to hit stores January. The exhibit launched December 5 in partnership with adidas Skateboarding as a creative tribute to the late A$AP Yams and showcased black-and-white photographs old and new of the Mob, captured by close friend and photographer Brock Fetch. The evening concluded with a performance from A$AP Ferg after the Harlem artist also launched his collaborative capsule called "Trap Lord" (comprised of three T-shirts and a sneaker collab). The merchandise sold out hours within the launch on adidas's webstore worldwide. Attendees of A$AP Mob's impressive display included Ian Connor, Willy Cartier, Bradley Soileu and rapper Junglepussy.
A$AP Ferg happily shared his experience over the weekend and what he's looking forward to next:
On the photo exhibition:

"I definitely wanted to do Basel because I did it last year and I loved it. I knew that I didn't have enough paintings on deck to have a full on show but thankfully I had Brock Fetch on deck with a bunch of rare A$AP Mob photos. With adidas we sort of collabed on the project and we thought since he did the photos for the campaign why not do an exhibit since he also has photos of the Mob since day 1?"

On working with adidas:

The [adidas] relationship really started with me sitting in Rocky's meetings and them knowing I was the next step. So they just kept in touch because they really wanted to be a part of it because they loved what A$AP brought to the table as far as creative. You know they really just fell in love with the brand so we just started talking about different sneaker silhouettes and what I wanted to do with them."

On collaborations:

"I'll work with whoever, they don't have to be my friends. I mean as long as they are not my enemies, I'm open to working with a lot of people. You know this is a big world and a lot of people have a lot to offer and I'm open minded to working with damn near anybody if it sounds good and it feels good."

And working with future artists:

"I just gotta feel it. I'm constantly looking for the young teenager that's in his house with no deal who wants to conquer the world. I'm not worried about these mainstream artists out here because once you do it, it's already been done; it's already old. I want to get that new wave, that new sound, that fresh feeling. I want that love. That's what I look for in these new artists and I'm open to working with anybody that got it."

On his new album:

"I've got an album [called Always Strive and Prosper] coming out early January. I have a huge smash about to drop for my first single. I'm excited about it. This album is basically showcasing my life — my rags to riches story about how I got where I am right now. I just put so much into this album, I really don't know what I'm going to do after it."