Yeezy Boost 350s for Baby West
Out of the womb and into a pair of kicks.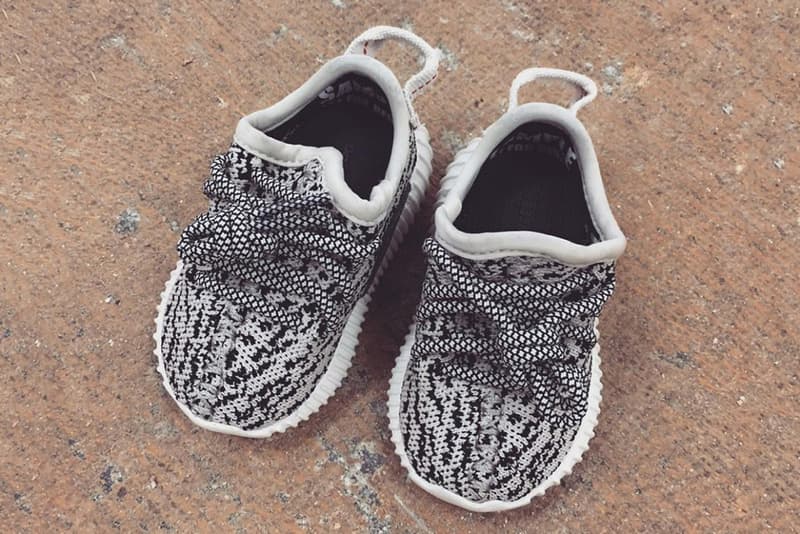 Kim's got a pair, North's got a pair and now, baby Ye has a pair waiting for him when he arrives. Kim Kardashian posted this picture on her Instagram account with the hashtag '1of1' in a display of exclusivity. There's only one colorway (and probably one pair in existence) but you can be sure that the new addition will be wearing Yeezy's entire collection in no time.