Sneakersnstuff Has an adidas Ultra Boost Collaboration Coming Up
But this is not what it'll look like.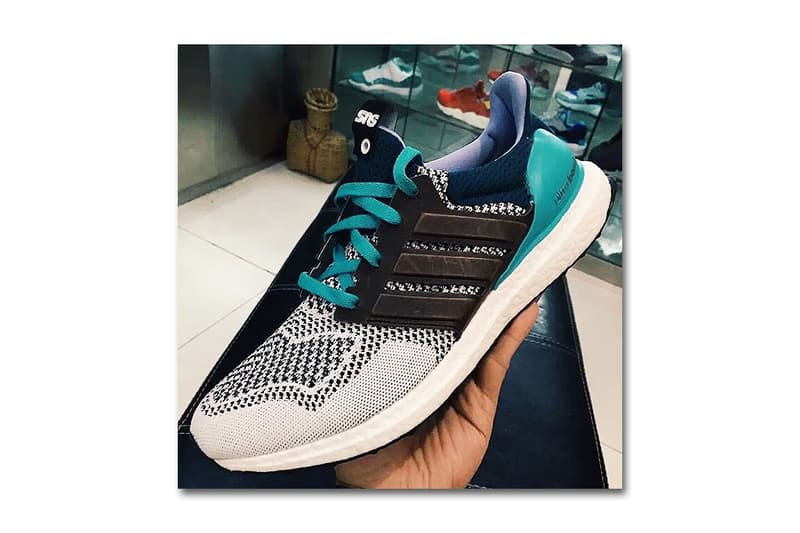 A few weeks ago, an image surfaced on the Internet of a pair of adidas Ultra Boosts with a Sneakersnstuff logo. However, the leak was unconfirmed and remained so until now. According to the Sneakersnstuff Instagram page, the shoe that was leaked does indeed indicate an upcoming collaboration, however the leaked shoe is not what it'll look like.
According to the statement,
"As some people has seen, this picture has been circulating the Internet lately. Yes, we are doing a collaboration with adidas on the adidas Ultra Boost. But no, this is not the one. When the factory gets the job of making the shoe to our specifications they first try the material laying around to see if they will work together. Color is not important in this stage. And as people are eager to be first with all new information today (if you knew half of what we know is coming up in the next 9 months…), leaks of pictures from the factory are becoming more and more common. So yes – we are releasing a Sneakersnstuff x adidas Ultra Boost. But no, this is not the colorway we are doing. Official pictures will be posted soon! #sneakersnstuff"
Stay tuned to see what the Swedish sneaker shop has in store with the Three Stripes.