Ryan McGinley to Showcase "Fall" & "Winter" Exhibitions @ Team Gallery
A two-part, bicoastal exhibition from the renowned New York-based photographer.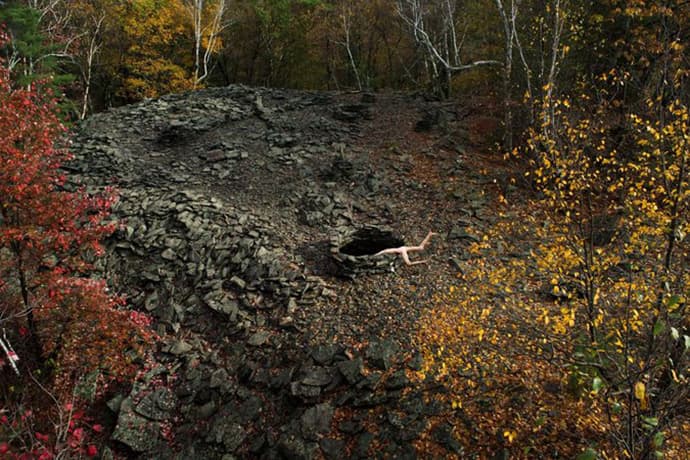 1 of 2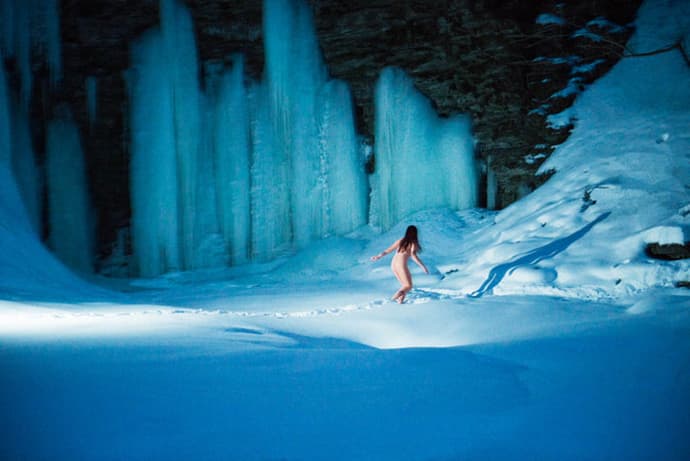 2 of 2
Renowned New York-based photographer Ryan McGinley is set to stage his seventh solo exhibition at Team Gallery later this month by hitting both Team's Los Angeles and NYC galleries to display "Fall" and "Winter," respectively. For "Fall," McGinley and his team found historical inspiration in the Romantic landscapes from the likes of Frederic Church and the Hudson River painters, hitting the Adirondacks and Catskills of upstate New York to juxtapose his nude models with the lush, colorful Northeastern autumn. The "Winter" shots, on the other hand, portray nude figures in frozen landscapes as the hyper-limited palette of white, grey, blue and green — as well as the organic architecture of ice formations — stands in stark contrast to the vibrant topography of "Fall."
Highlighting the body as form, McGinley's "Fall" opens November 15 in Venice Beach while "Winter" is on display now through December 20 at Team's Grand Street space.
Team Gallery Venice Beach
306 Windward Ave
Los Angeles, CA 90291
United States
Team Gallery Grand Street
83 Grand St
New York, NY 10013
United States