Noma's Six-Hour Feast of Neo-Nordic Cuisine Is Food Porn at Its Finest
This is eating out on a whole other level.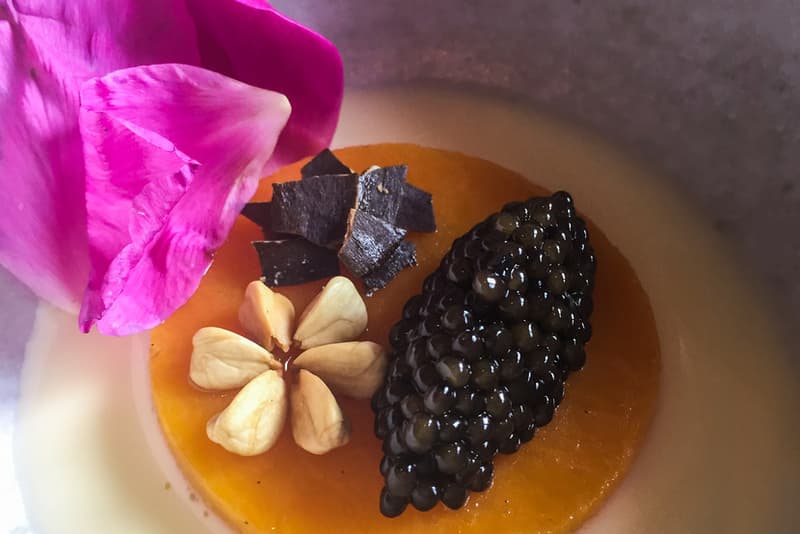 In the world of food, Noma resides at the highest echelon of culinary excellence. Ranked over four years as the "World's Best Restaurant" by Restaurant magazine, the two Michelin star Copenhagen restaurant specializes in reinterpreting Nordic cuisine, with head chef René Redzepi personally foraging for the ingredients himself, and then prepared via the arcane processes of molecular gastronomy. The result is a panoply of otherworldly experiences administered by way of your tongue, should you be lucky enough to be able to reserve a table on the months-long waiting list for a 20-course meal, starting at $250 USD. GQ's Spencer Wardwell was one of the lucky few to partake in one, sharing the experience with the rest of us in these photos shot using his iPhone. Scroll down for the gallery, and click here for more on Noma.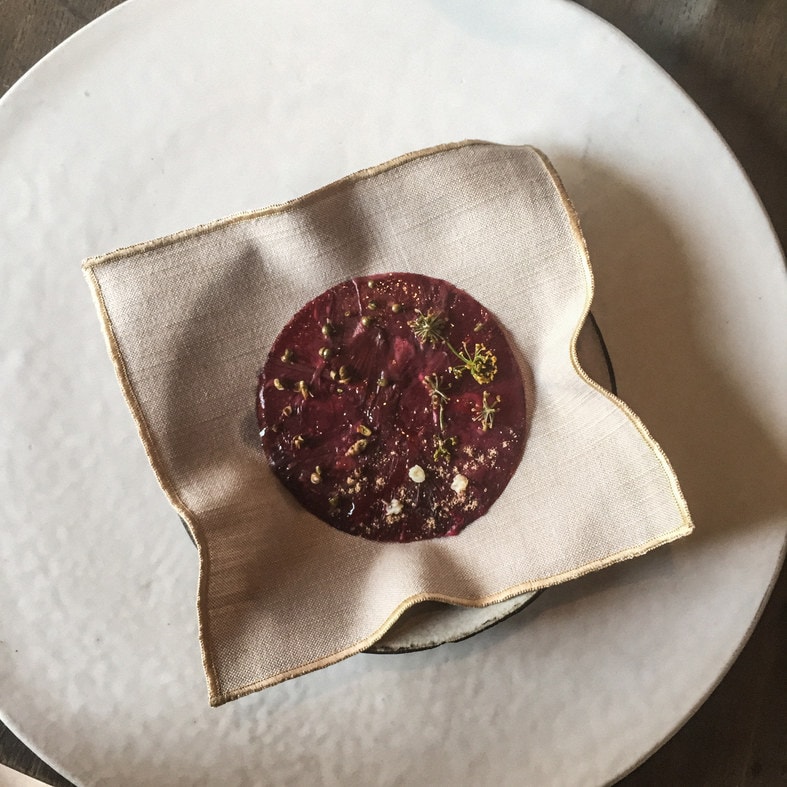 Fermented plums and wild beach roses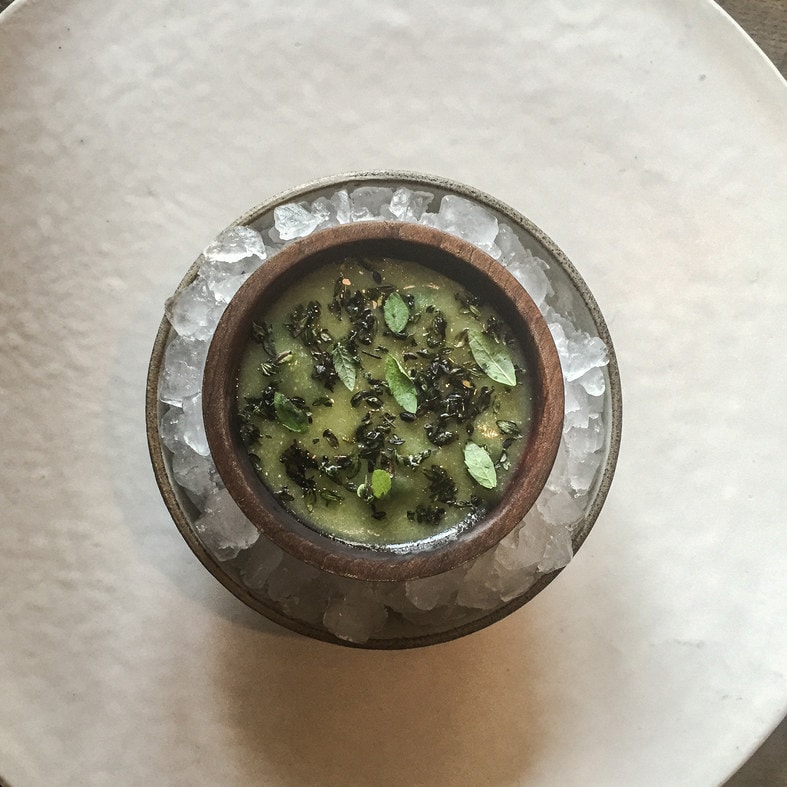 Apples and lemon thyme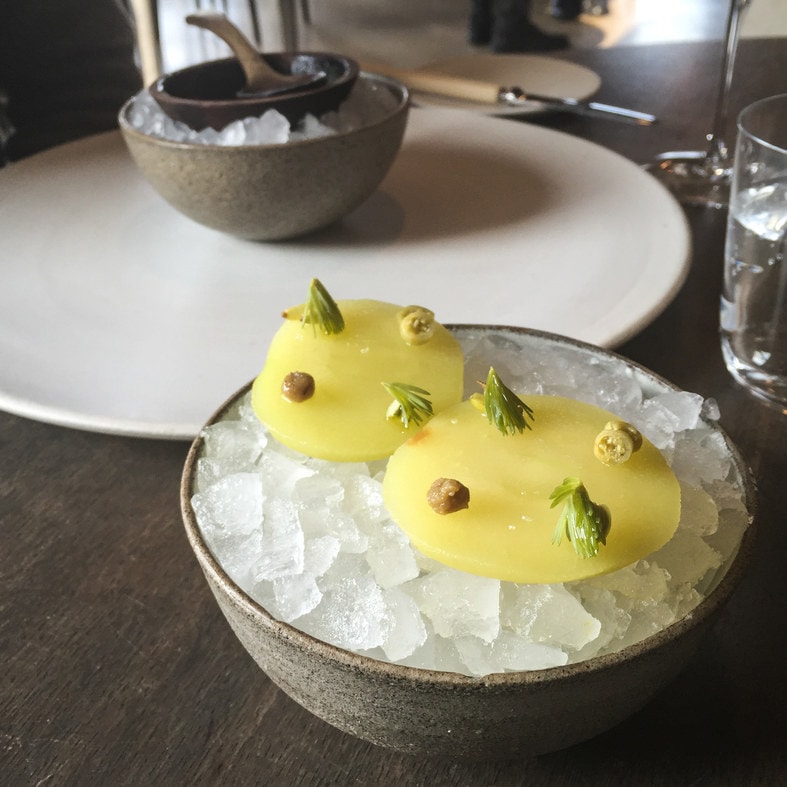 Apple marinated in aquavit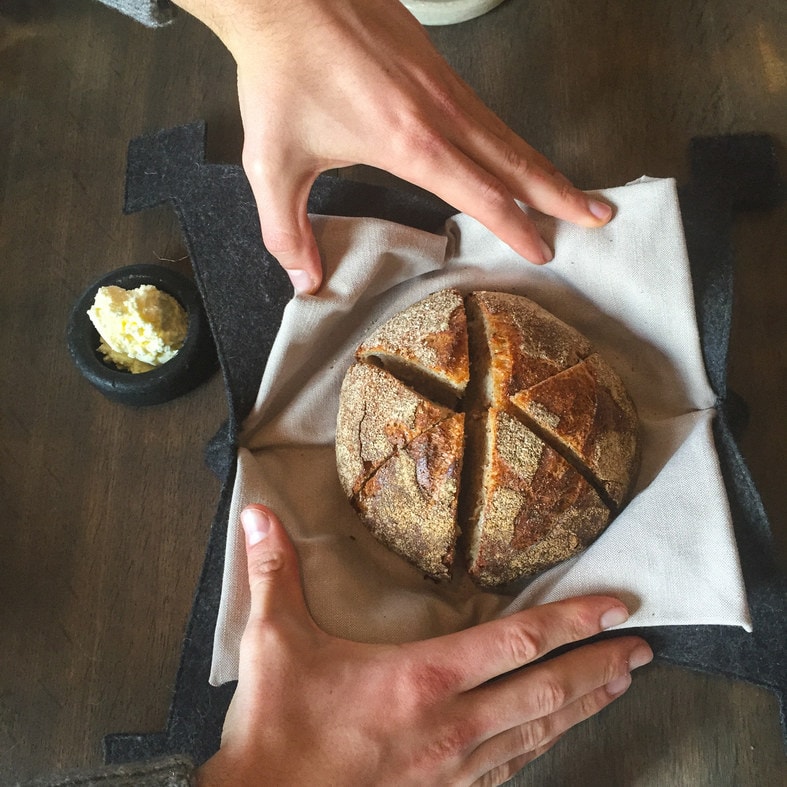 Oland wheat and virgin butter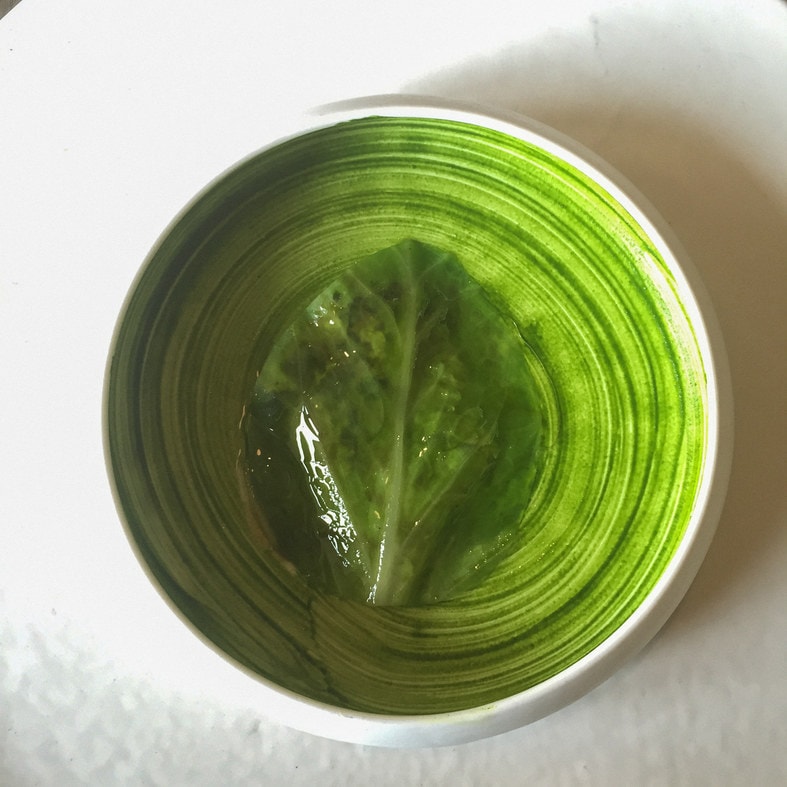 Cabbage leaves and white currants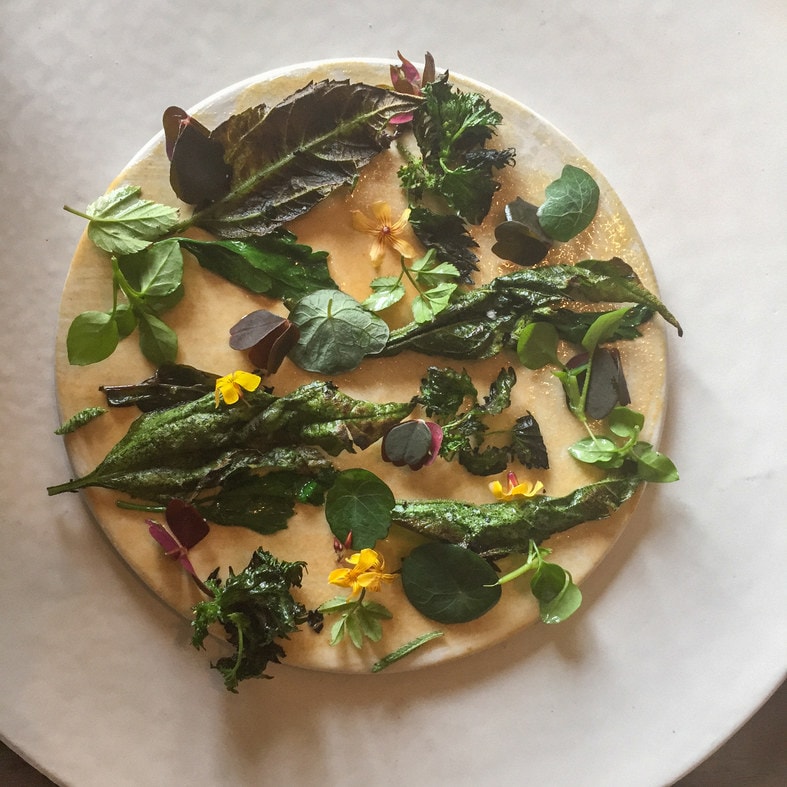 Green shoot of the season with scallop marinade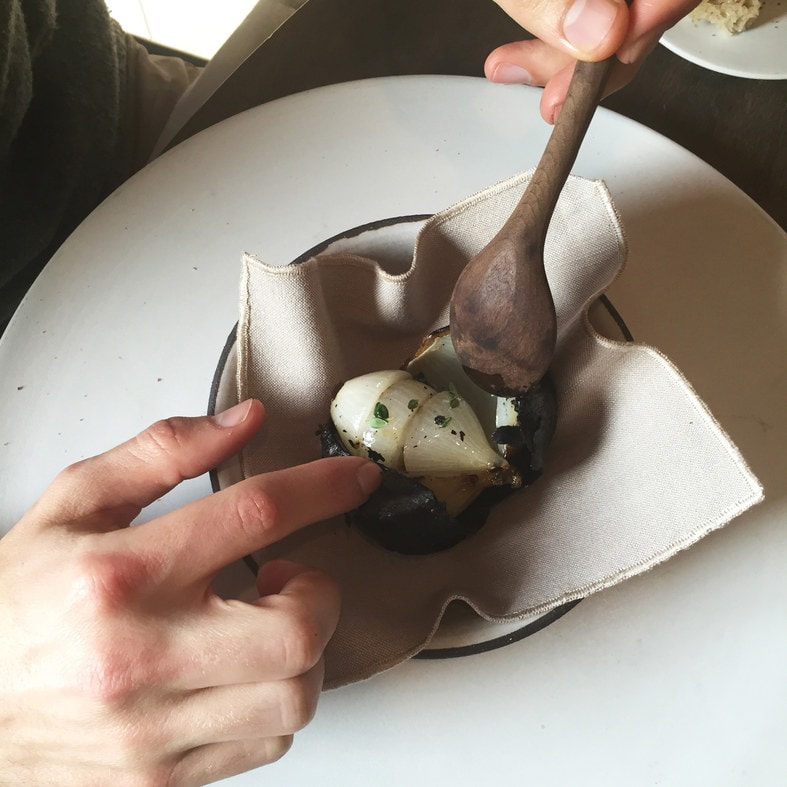 Grilled onion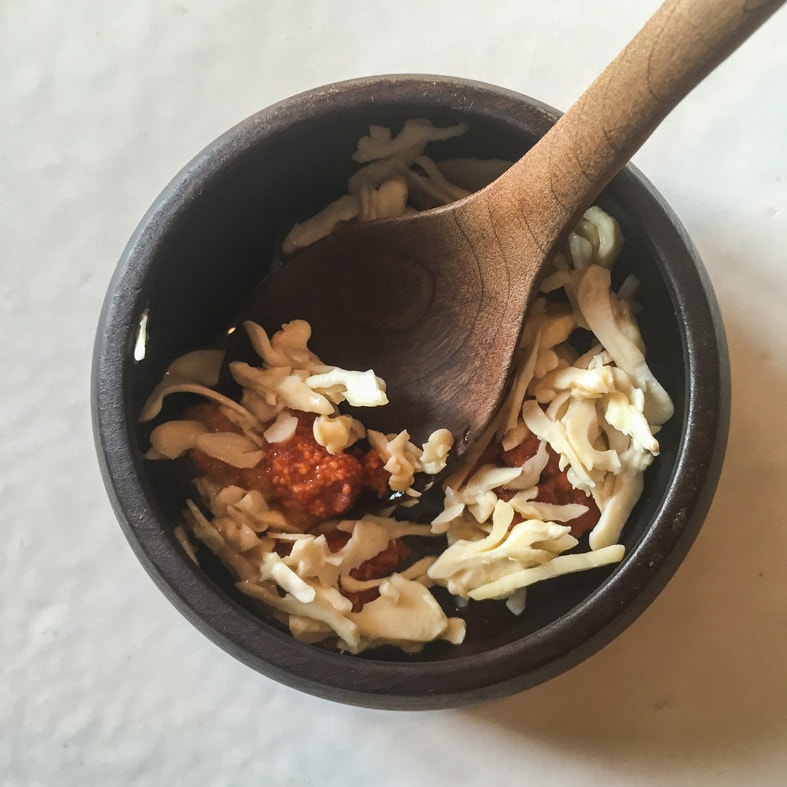 Sea urchin and walnuts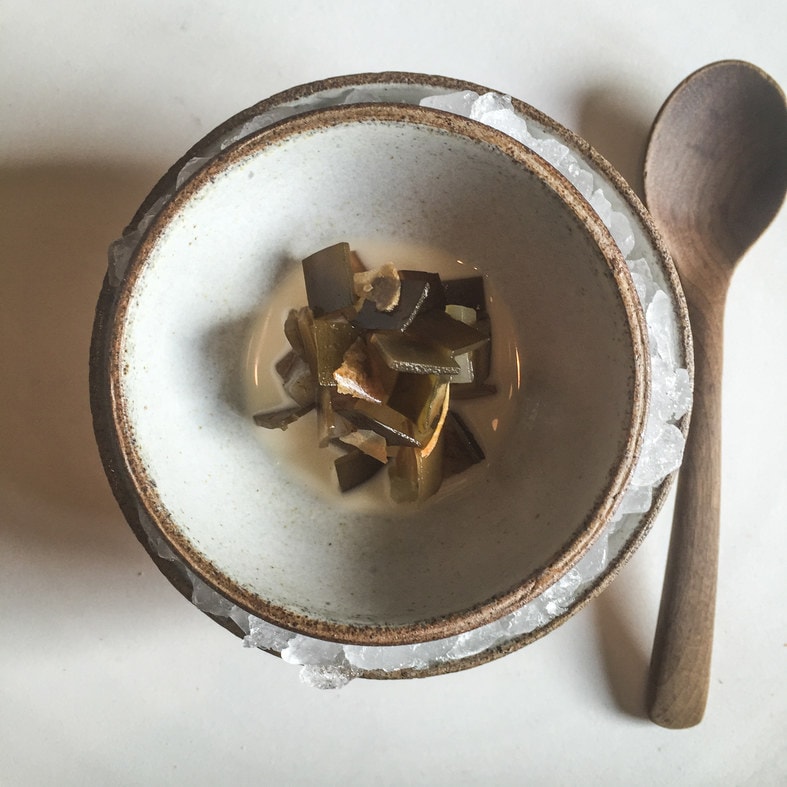 Sliced raw squid and kelp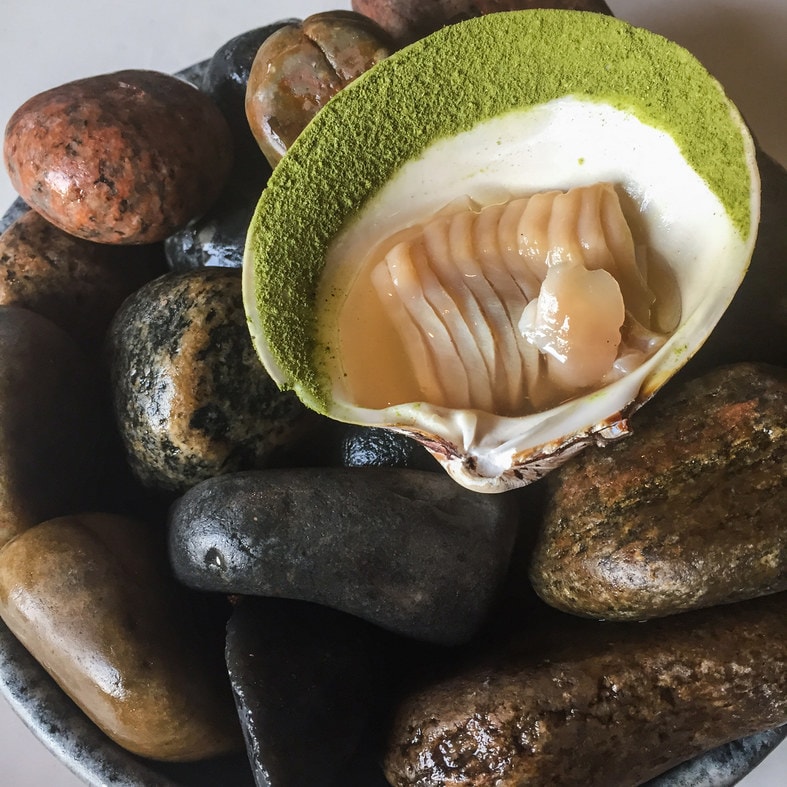 Mahogany clam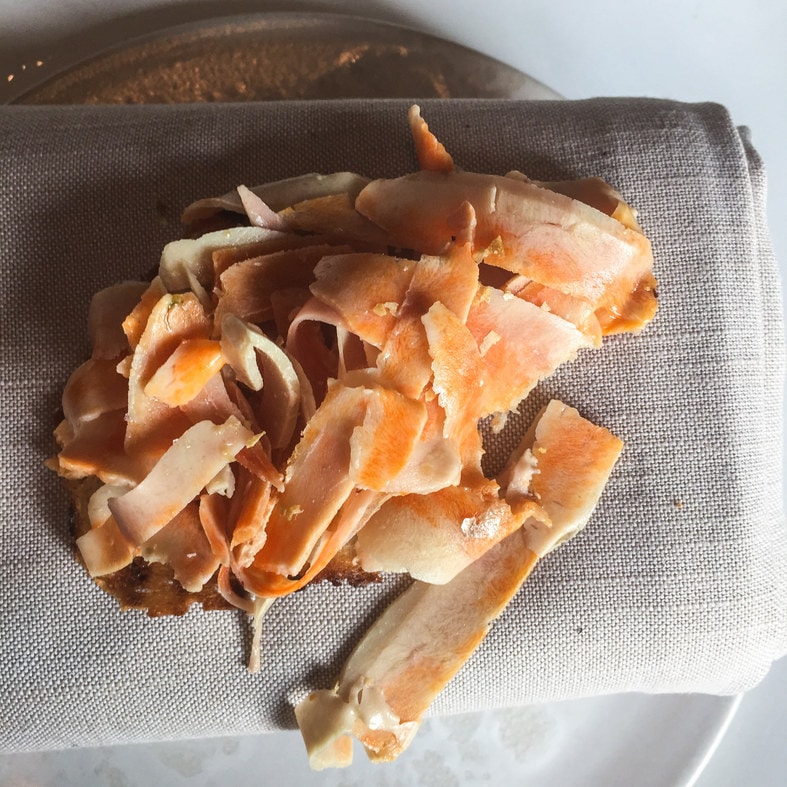 Monkfish liver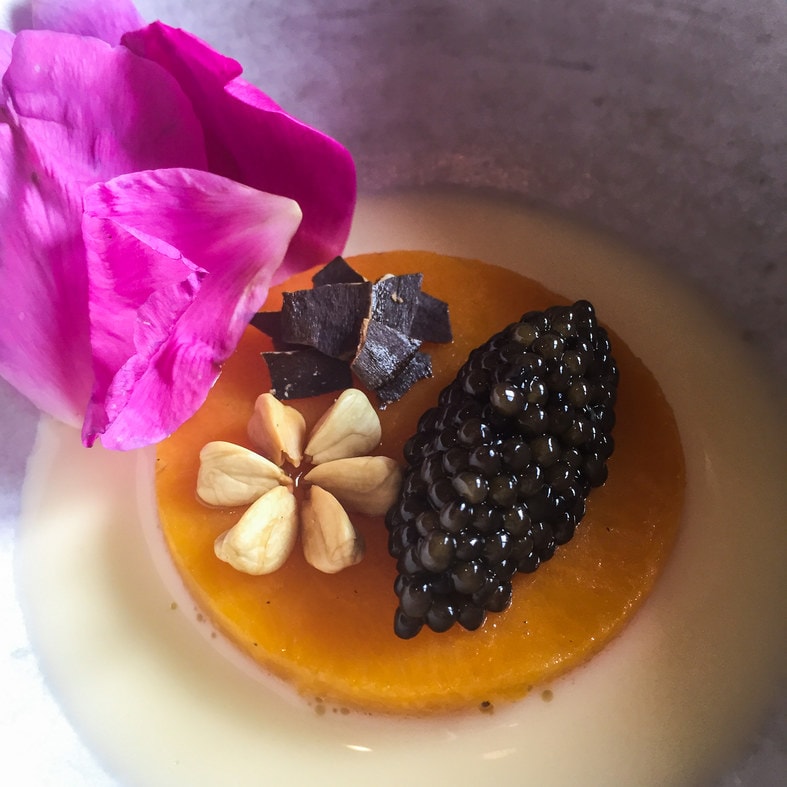 Pumpkin, caviar and barley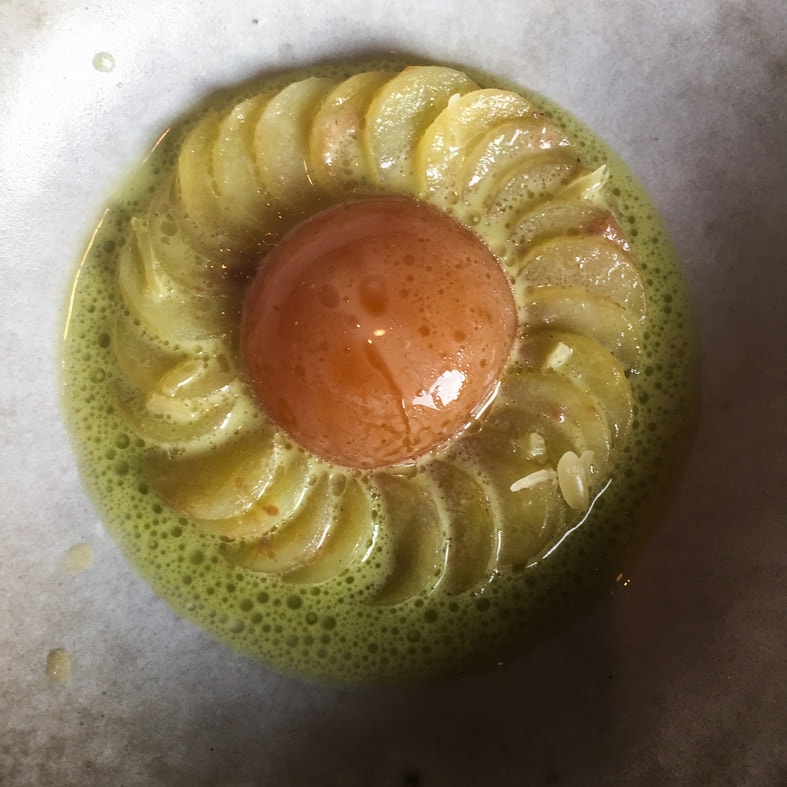 Egg yolk, potatoes and nasturtium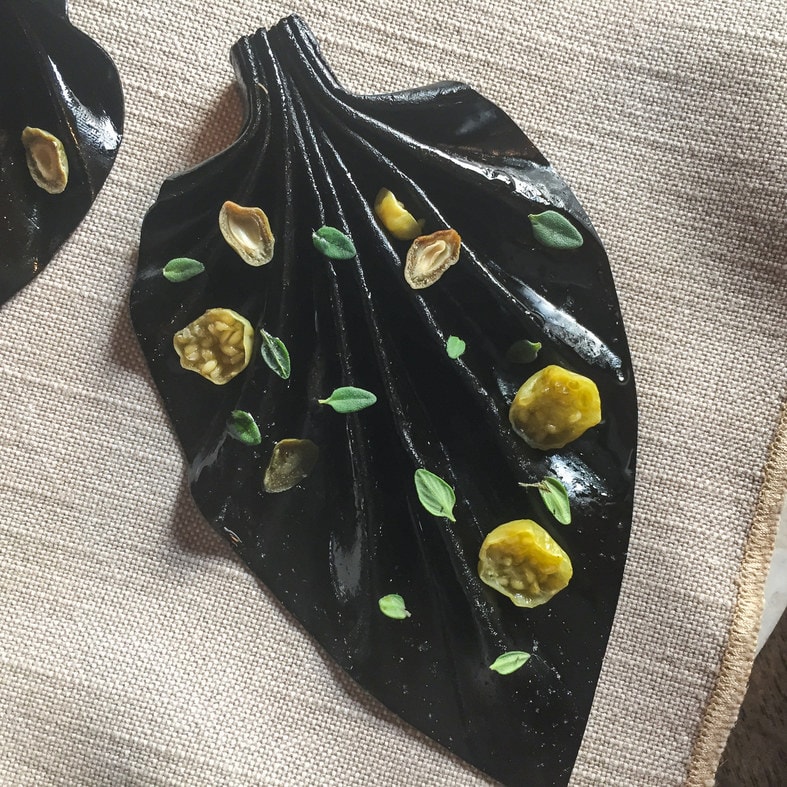 Vegetable flower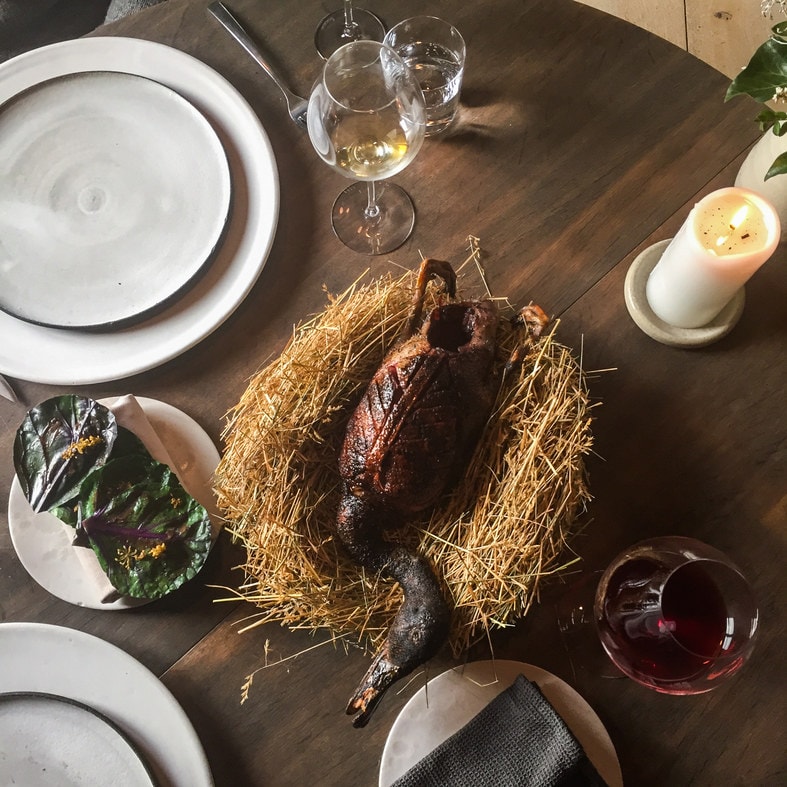 Roasted wild duck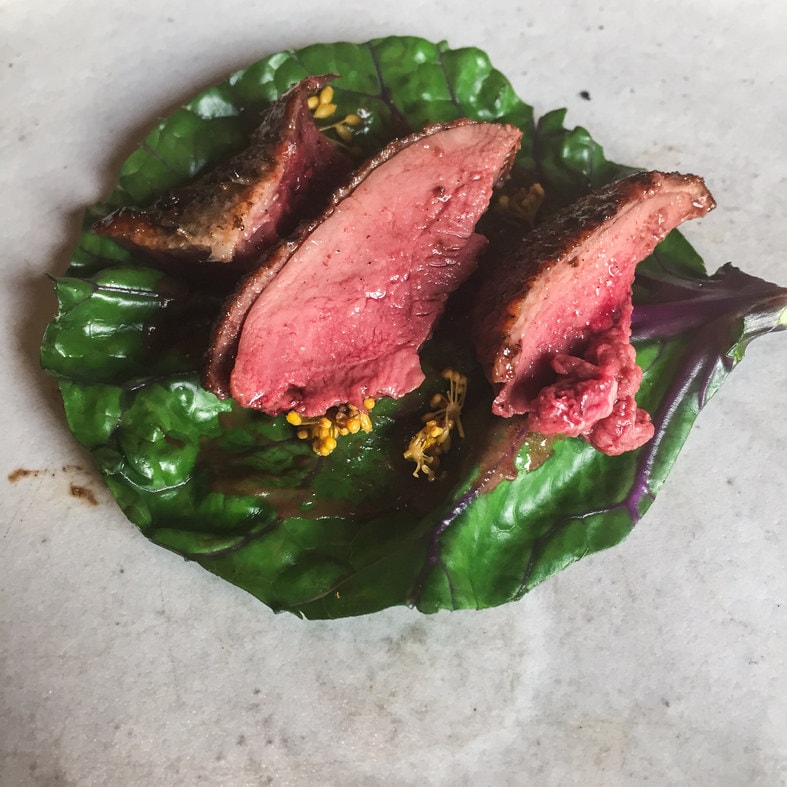 Roasted wild duck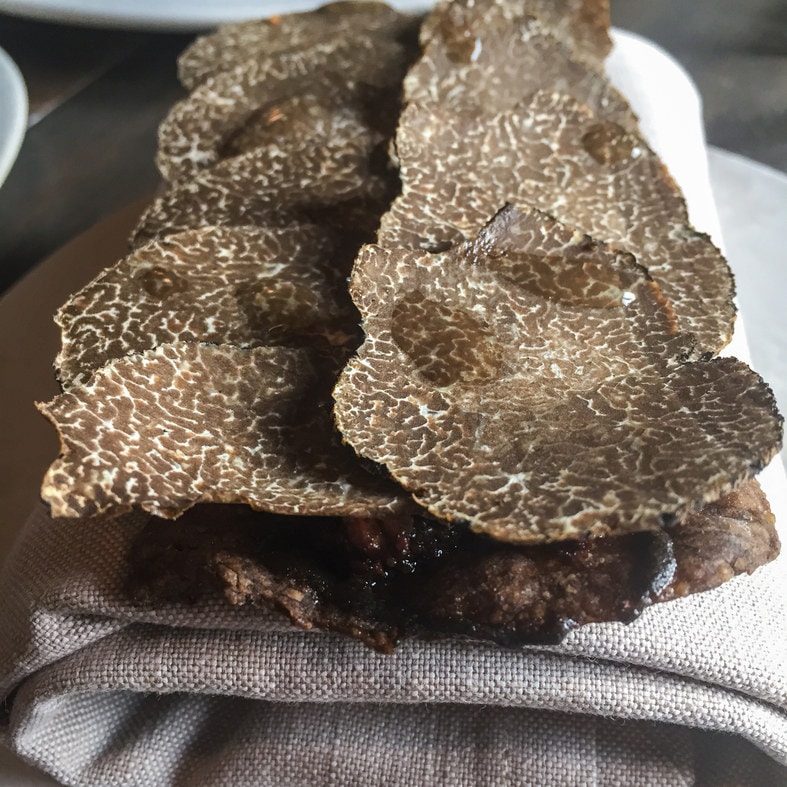 Truffle flatbread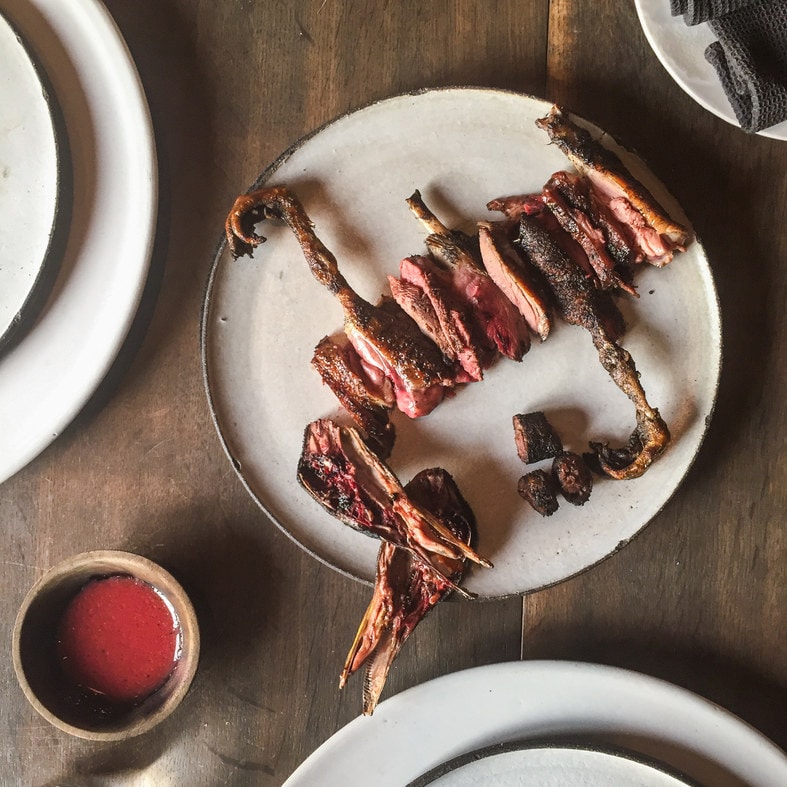 Roasted wild duck with plum skin sauce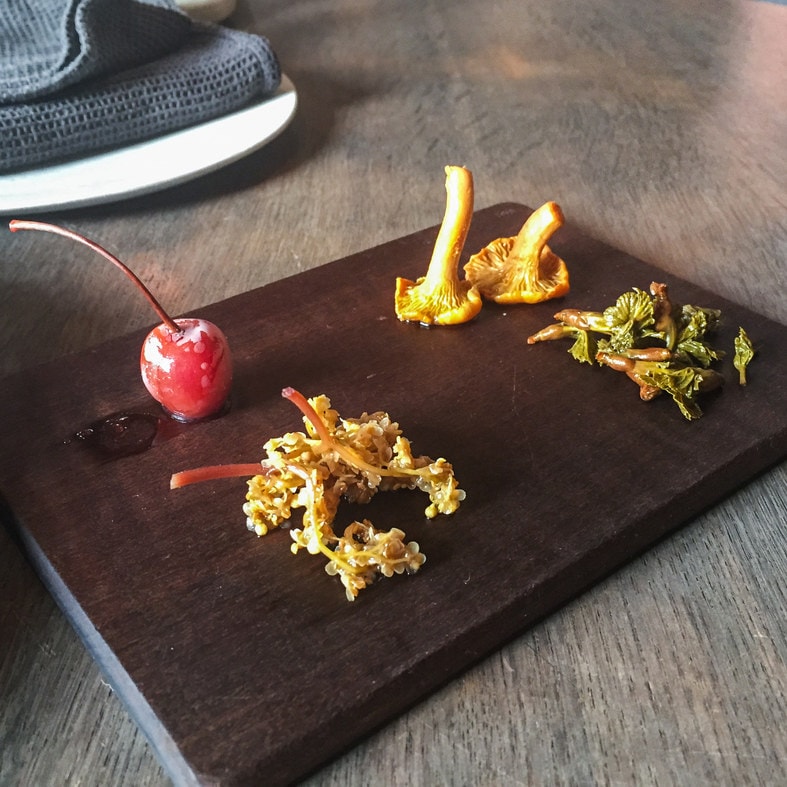 Berries and greens soaked in vinegar for one year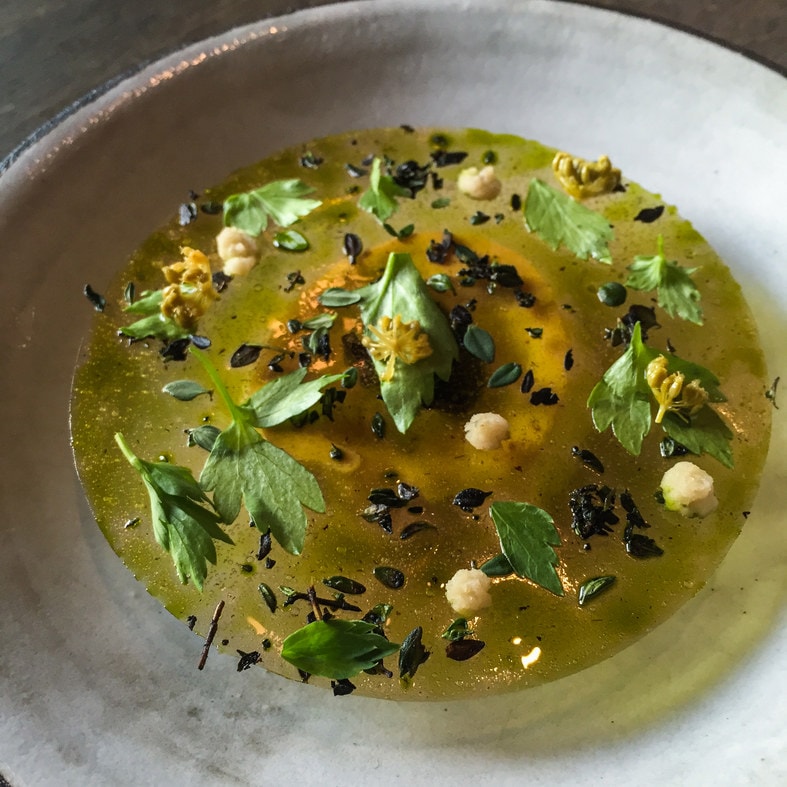 Roasted kelp ice cream and lemon thyme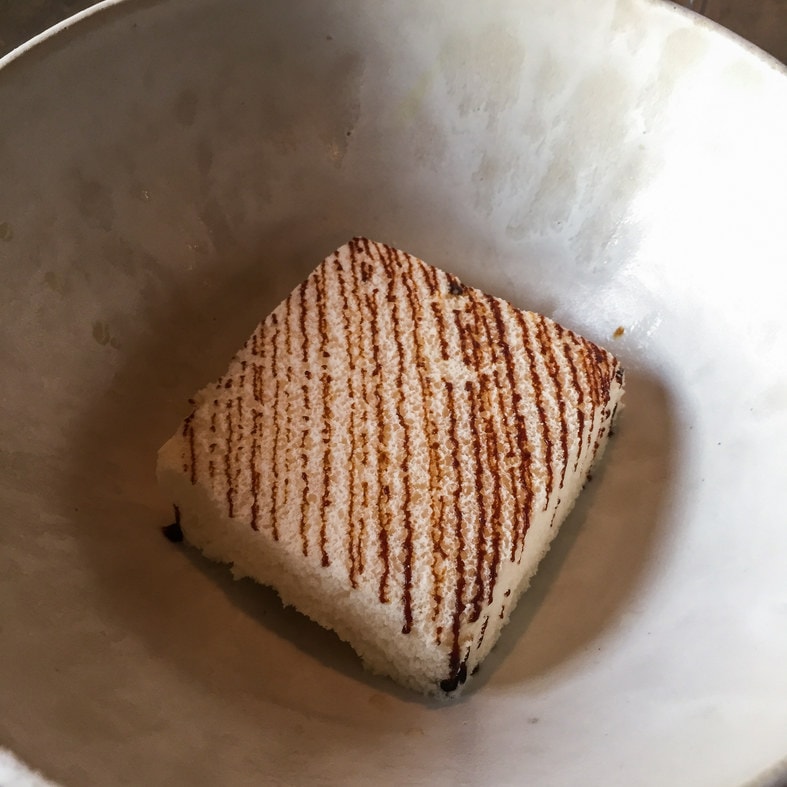 Gammel dansk dessert and hazelnut oil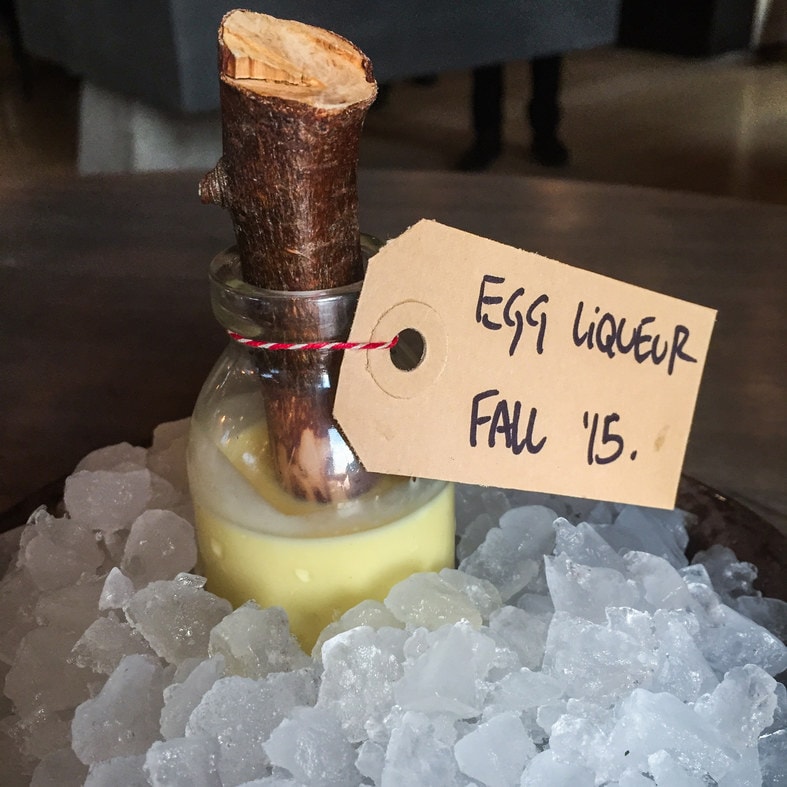 Forest flavors, egg liqueur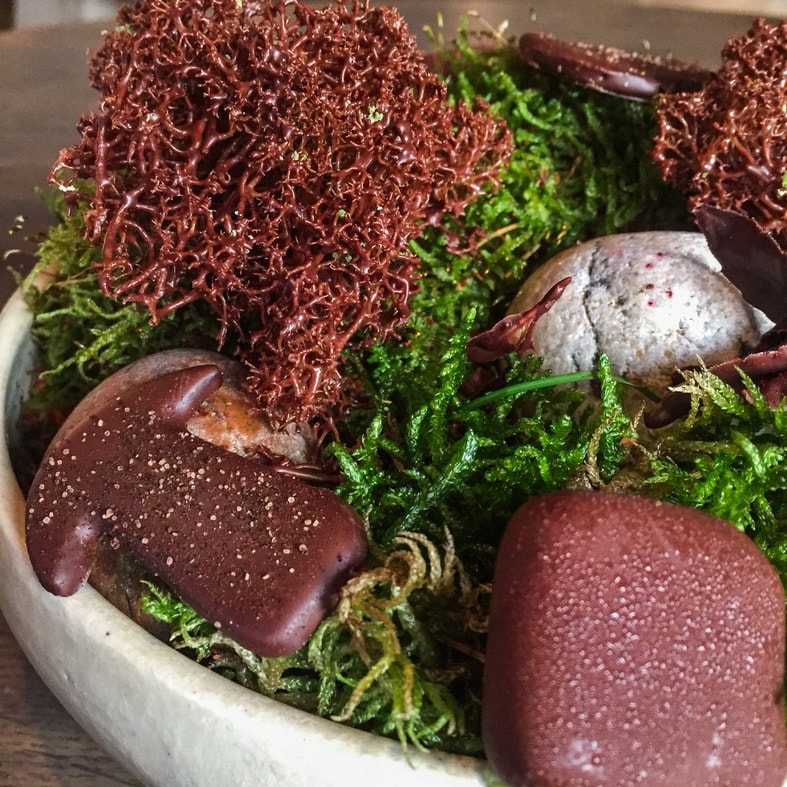 Forest flavors, chocolate