Explore the Universe With Apple's iPad Pro
Will you be copping the iPad Pro?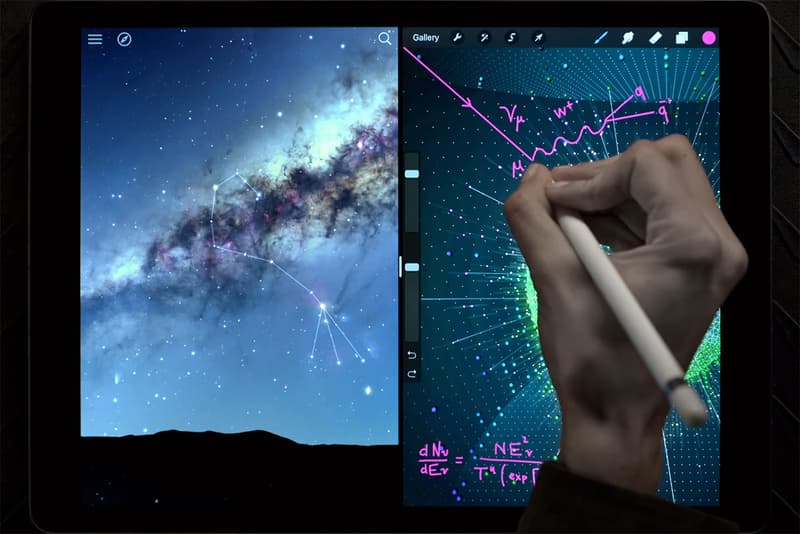 Apple is kicking off its ad campaigns touting its new iPad Pro. The device is the latest iteration of Apple's flagship tablet, and offers a higher-end option for those looking for something more professional with more functionality. Unveiled earlier this year, the iPad Pro's defining features include an added keyboard, the Apple Pencil and numerous added functions and benefits to its OS.
Airing during Monday Night Football, the ad caters to the more creative-minded of people intrigued by the iPad's possibilities. Focusing on its split-screen function and new Pen, the ad focuses on how it'll benefit multitasking with intuitive controls and split-screen features. Over on the Adobe YouTube channel, another advertisement dropped showcasing iPad Pro users' impressions on the Creative Cloud apps. Stay tuned for more marketing efforts targeting other users, but these initial ones definitely play on the iPad Pro's efficient and intuitive interface. Pre-orders start this Wednesday.