Celebrity Auction Includes Elvis Presley's Gold Piano, a Lock of Kurt Cobain's Hair, and More
Items from The Beatles' kickdrum to Michael Jackson's dental mould hit the auction block this month.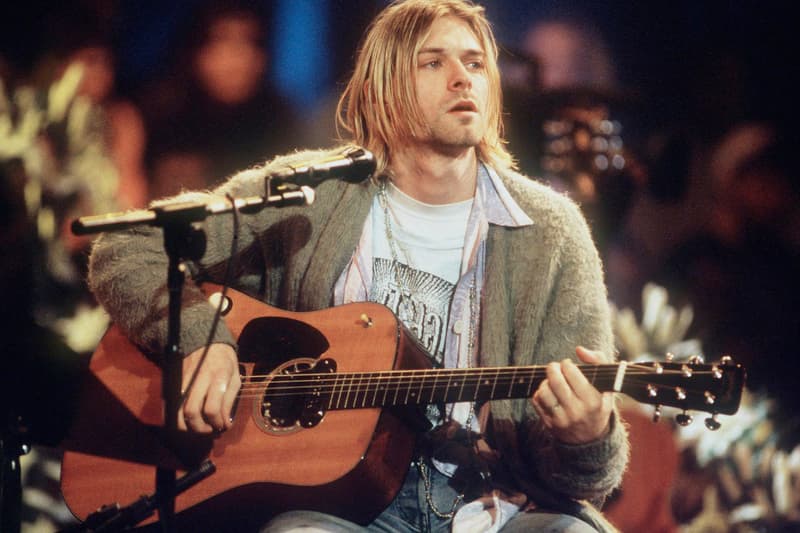 A bevy of strange and wonderful celebrity memorabilia are resurfacing with the upcoming auction of rare items linked to the pasts of iconic artists and musicians. Collectibles expected to hit the auction block range from Ringo Starr's kickdrum head from The Beatles' appearance on The Ed Sullivan Show in 1964 to Whitney Houston's credit card application, Steven Tyler's insurance card and Madonna's shoe molds, as well as Elvis Presley's 24-karat gold leaf grand piano, signed insurance policy, Valium pill bottle, and drug prescription. A handful of Michael Jackson's personal items are also up, including a variety of life-size Native figures from his Neverland Ranch property and the dental mold that was used to create his fangs in the "Thriller" music video.
The item gaining most traction in the public eye now is Kurt Cobain's cardigan that he wore at Nirvana's performance on MTV's Unplugged in 1993. The medium-sized Manhattan brand sweater made of acrylic, lycra and mohair is expected to fetch up to $60,000 USD. A doll-maker by the name of Dame Darcy is also offering a lock of Cobain's hair at a starting bid of $4,000 USD, which she received as a gift from Courtney Love years ago after she had made a doll for their daughter Frances Bean. If that's not enough, someone is also selling a lock of John Lennon's hair.
View the colossal list of for-sale items here. The auction commences November 7.