2E for SNEAKER Fragrance & Disinfectant by 'SHOES MASTER'
Two birds, one stone.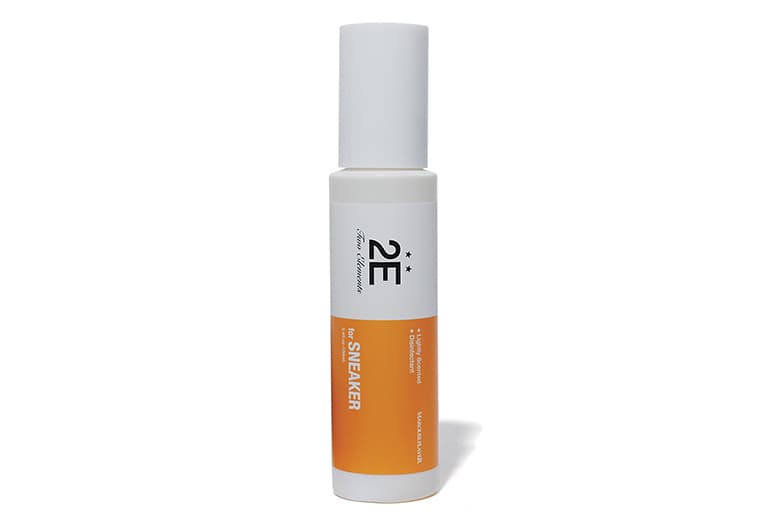 Produced in collaboration with Amazon KICKS and Japanese sneaker specialist publication SHOES MASTER, 2E for SNEAKER is an all-in-one fragrance and disinfectant product to take care of your sneaker collection with. Bearing a citrus scent, the spray can also sterilize your shoes of any lingering bacteria, providing a quick and mess-free method of maintaining your footwear. Now available online in 100ml quantities for ¥1,800 JPY ($15 USD).