adidas Unveil Laceless Football Boot for 2016
A chat with the man behind the boot that feels like a sneaker.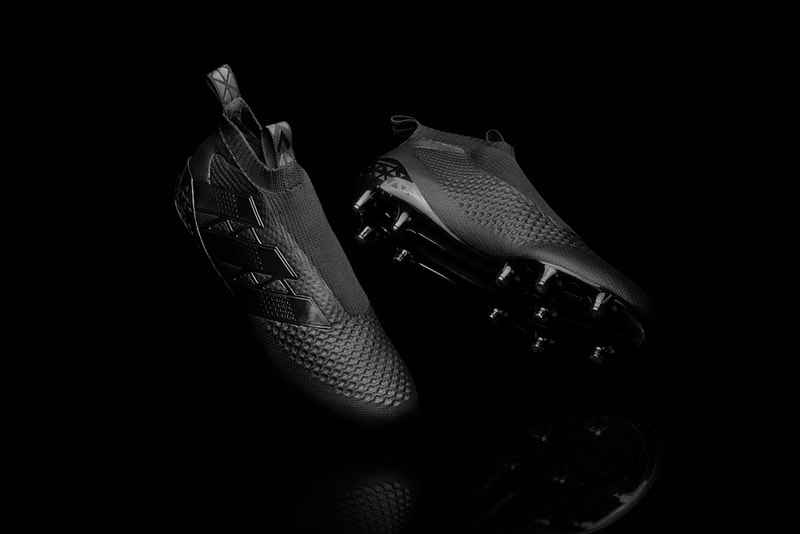 After a busy year, in which it completely overhauled its roster of football boot silhouettes, redesigned the way we think of street football and introduced the idea of 'control' and 'chaos' to the world's game, adidas has unveiled plans to further reinvigorate sports footwear with a laceless football boot. Slated for a 2016 release date and still shrouded in mystery, the German Goliath's latest project is as ambitious and revolutionary as its 3D-printed footwear project unveiled earlier last month.
"The project is the purest possible expression of a football boot" explained adidas's VP of design Sam Handy when we caught up with him earlier in the week, "It has everything you need, and nothing you don't need." The sleek and futuristic design will undoubtedly feature on the feet of the world's elite footballers in the new year, and has been the product of a long, meticulous process for adidas to get the technology just right. "A slip-on football boot sounds ridiculous" added Handy, "but it's not. It's been the product of a 24 month journey for us. Such a simple shoe has brought us some of the biggest challenges we have ever faced as a company. We have had to modify and adjust for the different player types, and we have kept the needs of the world's best footballers at the forefront of the entire process. The boot has been driven by player insight."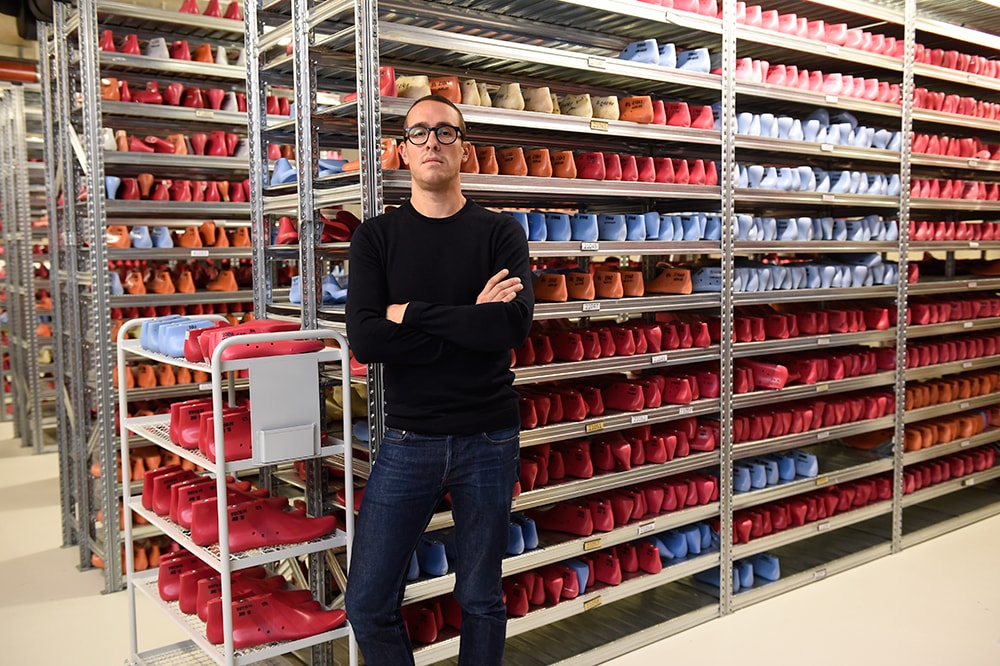 With adidas often relying on its heritage and rich archive for inspiration, 2015 has been a landmark year for the company in terms of pushing both lifestyle and performance footwear forward – a change that Handy fully acknowledges had to be made. "Having worked in the Originals division, that is the beauty of adidas. It's the power of adidas as a brand. Our authenticity is undeniable, but we're going to balance this and bring it to life through disruptive innovation. This is what the icons of the past did. To say it will match up to boots like the Predator or the Copa Mundial is a bold claim, and that all depends on whether the consumer falls in love with the product."
Time will tell if this is the case or not, but what is immediately apparent through our brief chat is that Handy gets adidas. He understands the principles of the brand and he understands what must be done to drive them forward. Stay tuned for more information on the revolutionary footwear as it comes.