Nike Hypervenom II "Lewandowski"
Bayern's five-in-nine-minutes man gets his own signature boot.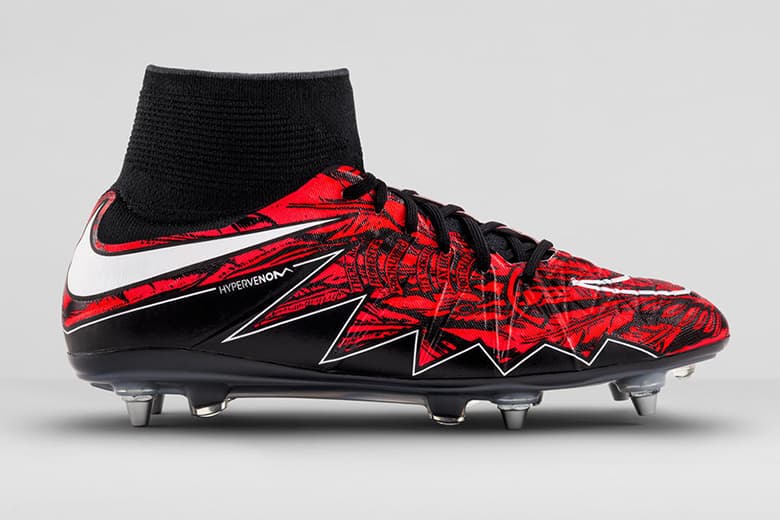 Nike has released a special edition of its popular Hypervenom II football boot to celebrate the achievements of Bayern Munich and Poland striker Robert Lewandowski. The boot, featuring the eagle – a principal element of Polish identity, the motto of Lewandowski's hometown of Warsaw, "Semper Invicta" (Always Invincible) and an eye-catching red and black colorway, intended to mimic the striker's fiery temperament and intensity on the pitch, will be worn by the striker this season.