Did Nike Just Hint That the Air MAG Is Releasing Today?
Power laces?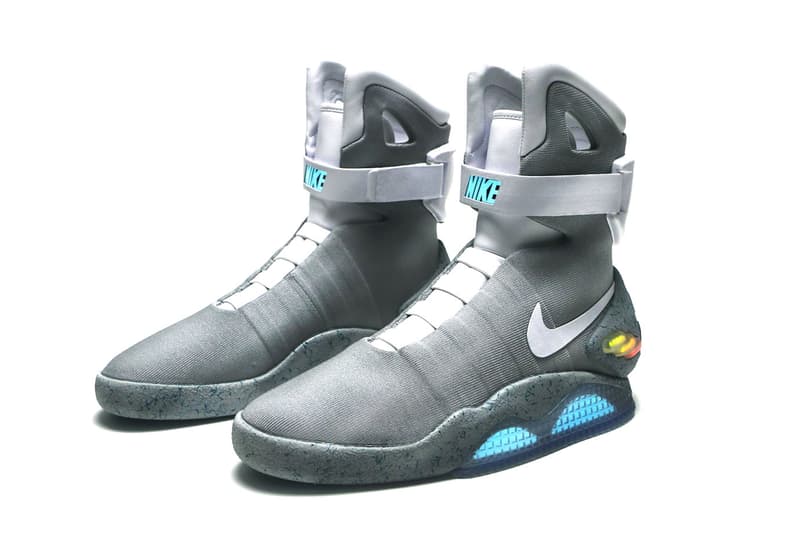 Anticipation for October 21 2015 (Back to the Future Day) is at an all time high, and Nike is adding to it with a cryptic Tweet.
.@realmikefox see you tomorrow.

— Nike (@Nike) October 21, 2015
Is Nike releasing the Air MAG today? It would make sense. In another tweet sent out by Nike PR Heidi Burgett, "self-lacing" shoes are explicitly mentioned, so something is definitely going down.
We'll find out tomorrow if self-lacing shoes will be part of the future. https://t.co/X1NxgqRmAR

— Heidi Burgett (@heidiburgett) October 21, 2015
But until there's official confirmation, we'll have to wait and see. Worst case scenario: they'll just unveil the official release date today. Let us know what you think in the comments below.