Never Eat Alone Again, New App Helps People Find Colleagues for Lunch
Battling an age old corporate problem.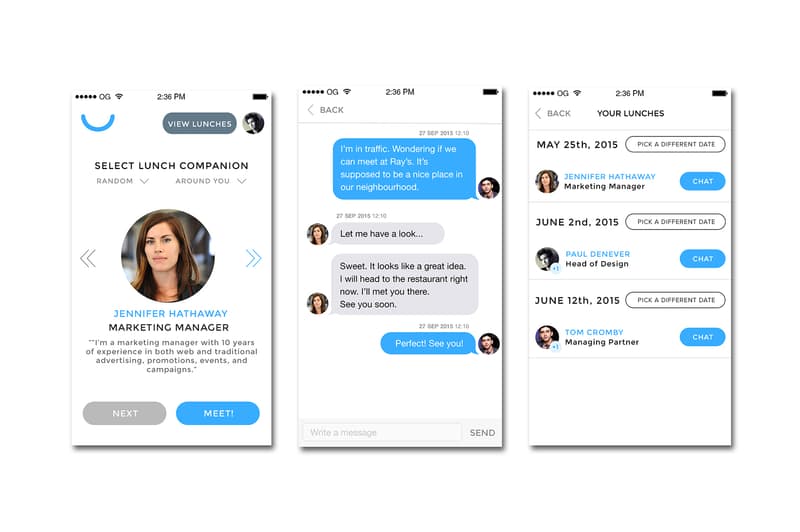 Never Eat Alone is an app that helps you never eat alone again. It's an app based on a problem that has always been overlooked, one where office workers would eat lunch with the same group of people everyday, all of whom usually belong in the same department. Well, when those coworkers aren't around, eating alone in front of your computer screen seems like the next best option. Well it doesn't have to be. The idea was conceived when founder Marie Schneegans was on an internship at UBS and wanted to meet people from different departments but didn't have an easy way to do so. Therefore, she would email colleagues and set up lunches.
However, the app isn't available commercially. Instead, it's available for big companies to purchase access for their employees. All employees have to do is sign up and list their interests, which allows other users to search for people in other departments based on these listed similarities. For example, you can easily find someone who also likes to play soccer. It's a great idea for huge companies with beneficial implications such as increased retention rates, allowing your employees to meet more people and to learn from others. An improved company culture is also an added benefit. Currently, the app is only available in France but will soon make its debut stateside. Let us know your thoughts in the comments below.