A Wale & Meek Mill Beef Might Be Brewing
Wale thought Meek Mill brought a "pencil to a gun fight," and that didn't make Meek Mill happy.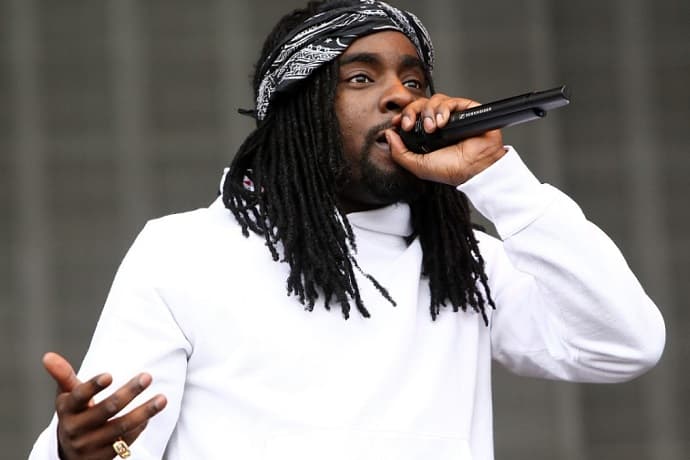 And yet another chapter in the Drake/Meek Mill saga opens. Earlier today, Wale stopped by The Breakfast Club for a lengthy sitdown. Speaking to DJ Envy, Charlamagne and Angela Yee, Wale touched on a variety of subjects pertaining to his music and pop culture, debuted some new songs and more. However, when questioned about the recent beef between Drake and Meek Mill, he appeared to take Drake's side. Speaking on the back-and-forth between the two rappers, Wale said the following:
"I just feel like, and this is me speaking as someone who has been in the industry for a long time, I honestly feel like [Meek] brought a pencil to a gun fight…You can't compete with somebody who has those types of relationship…"I'm telling everyone who thought Meek lost just off the strength of losing, it doesn't matter what he made, he could have made 'Ether 3.0', the opinions of the people would have been that of the kid from Toronto waxed him. Drake went to Apple and my man went to Funk Flex–and there's nothing wrong with Flex–but we talking about Apple, breh. They heard Drake's joints all around the world."
Adding insult to injury, he also gave the following remark regarding MMG:
"We're not the unit we once was…I'm not gonna lie to you. It doesn't mean we're not cool, but every one has gotta do what they gotta do…There's people that Meek Mill hangs out with a lot that he knows I don't bang with. And that's fine, I don't ask nobody to get in my beefs, it's not a problem, it's rap, there's no bloodshed going on out here."
Well, just a few hours after that, Meek Mill has responded. And, unsurprisingly, the whole exchange didn't sit well with him. Taking to Instagram, Meek Mill posted up this:
Just like that, we might have yet another high-profile beef on the horizon. Let's see what Wale responds with.